Jeet Banerjee, 21, is not the typical young adult. While some 21-year-olds are thinking of partying and enjoying all the vices of college life, Banerjee is a standout multi-business owner, best-selling author,  former TED speaker, blogger and marketing consultant. With motivation pushing him forward success is his number one goal.
Banerjee, a current resident of Irvine, California, is an inspiration for people of all ages. His drive for success is stimulating and his thought process is entirely out of the box. The young entrepreneur has broken the barriers of the traditional Desi views about education and career.
You took on the challenge of starting your own company at such a young age. What motivated you to start? 
My parents wanted to teach me the value of a dollar at an early age. At 15, they stopped paying for all of my luxuries and sent me to work while I went to school. I got over 12 jobs in a span of two years. I held jobs such as telemarketer, sales, coach, tutor, project manager, customer service, etc."

I would quit or get fired from each of these jobs. I finally realized it was the idea of a job that I couldn't overcome. Instead, I began looking for other opportunities that didn't require me to be so miserable. I stumbled upon entrepreneurship soon after and started my first company at the age of 17."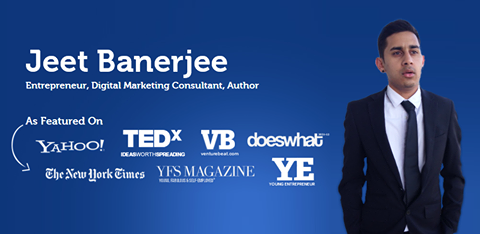 Please tell us more about your business.
Currently, I'm working on Visionary Media Group, StatFuse and my consultation business. I'm launching a new project in the summer called DailyMondo."
In several of your posts, you discuss the topic of college education. Please explain your thoughts on this.  
I was forced to attend college even though my business was being successful. Ever since the second I got to college, I hated every minute of it. I felt that there are some people who really need college while others are go-getters that can educate themselves outside of the classroom."

If you are one of those people who don't sit well in a classroom, but have the ambition to get what you need, college really isn't for you. I think college is over-hyped by the  media. A lot of the stuff is based on memory and not on application, which is what it really comes down to."
What is your educational background and did your parents support you?
I graduated from high school and attended college for about 5 semesters. After that, I decided to take time off, but I truly feel that I won't be going back. My parents are very traditional in their way of thinking. No matter how successful I am, they still push me to get my degree because of the reputation factor."

Indian families truly believe a degree is absolutely important for maintaining a proper reputation. I disagree with that belief, but they've slowly come to terms with my views and decision on this subject."
You recently spoke at a TEDx event, please tell us how you were approached and what your talk was about?
I was approached to do a TEDx talk by a local chapter in my area. They were looking for speakers and thought I had the credentials to provide a new idea worth spreading and sharing. It took me some time to figure out an idea that I was really passionate about and that I could convey through a platform as amazing as TEDx."

My talk was doing a survey to understand what the dreams of others were and why so many people weren't pursuing them. I wanted to better understand the mindset people had behind achieving their dreams, and the results from the focus groups were absolutely shocking."
As a South Asian male starting a business outside of the traditional professional roles, how easy or difficult was this in a predominately non-Desi field?
It's definitely a challenge because people have so many stereotypes about Desi people. However, it was easy to overcome because others in the industry were very understanding. By showing them what I was about and sharing my knowledge, I quickly became accepted in this field.
Tell us more about being an author, and how do you use writing as motivation for others?
Being an author was something that was sprung upon me. As I gained traction, more and more hopeful entrepreneurs began approaching me for advice. I quickly realized that the same questions were constantly being asked."

While I wanted to help every single person out with lengthy emails, I quickly realized I just didn't have the time for it. I thought the best platform to help others while conserving my time was by writing a book."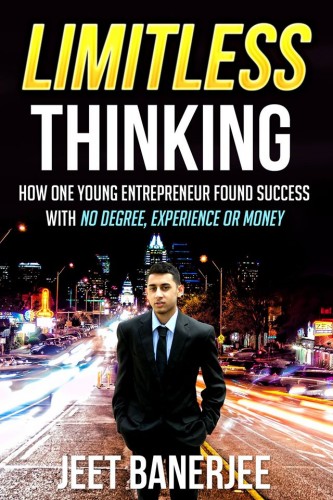 What advice can you give our readers on developing their own online business? 
Take massive action. Doubt of failure kills more dreams than [actual] failure ever will. Everyone makes mistakes and hits roadblocks, however success is all about pushing through the tough times. No matter what your business is, it won't be successful unless you do something about it."

A billion dollar idea is worth nothing, unless you put it into action. Look at Instagram and Facebook today, they were just a simple thought in someones mind. The people behind these ideas pursued it and have been able to create memorable platforms for others."
What message would you like to leave our readers? 
There is nothing in this world that cannot be achieved. You just have to put your ideas into action. I talk a lot about how I achieved massive success in my book without having a degree, experience or tons of money. Those are all superficial things that people use as excuses to stop themselves from being successful. Take action and be fearless!"
To learn more about Jeet Banerjee's businesses, books and inspirational motivation for your own success, check out his Website, follow him on  and check out his business page on
.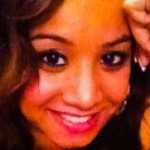 Rakhi Chadha is the author of the upcoming motivational book titled, "This Is Your Awakening…Restart Your Life! ," a high school English teacher, community event organizer and aspiring entrepreneur. She is listed as a top Desi Influencer, was awarded "A Teacher That Made The Most Difference" award and has received citations for community work from the State of New Jersey. Her passion includes writing, education, social issues, traveling, community events and basketball! A lifelong New Jersey resident shortly moving to Chicago. Follow her work on Facebook and Twitter.