By Chhaya Nene 
This post was originally published on our partner website India.com.
I have almost the same routine each morning. I wake up, check the phone for any emails from my agent/manager for auditions. If there aren't any, I have the time to pitch stories to my editor. As a freelancer, I'm lucky to be able to work from home. However, life is unpredictable so I don't know which of my two jobs I'll be running out for. I'm a journalist and actress, which means my car is always packed with all sorts of clothes from business-casual to saris.
It also means I may get a call at the last second and I have to sprint out of the house to make sure I'm on time for a story or an audition. One morning, I had a callback for a national commercial audition, my second ever, and one I was thrilled to be going out for. I was in a hurry and dashed to the shower and that's when something in the mirror caught my eye.
Above my left breast was a reddish brown bruise. A bruise! I don't remember hitting or scratching myself. I'm pretty sure I would have, a girl doesn't easily forget something like that. The only thing I could recall in that moment about breast bruising was something I may have read about the possibility of breast cancer. Still, I didn't have time to worry about that, I couldn't be late to my callback.
You see if I don't work or head out to work, that means I don't eat. That is the life of a freelancer.
During the shower, I discovered a small bump and panic set in. I raced out of the shower to take a closer look.
Bruise? Check. Small hard lump? Check.
But why didn't I know anything else?
Didn't matter, I had to go to the audition and in my state of panic and nervousness, I sobbed the entire drive there.
Finding a bruise on your breast and small hard lump the size of a pea on a Friday afternoon is a surefire way to spend a weekend pacing, which is exactly what I did after having a blast at my audition. Also, living in a city where you don't have any doctors open during the weekend is even more terrifying. So what did I do?
I spent the weekend doing what anyone who can't see a doctor right away does…I Googled till I couldn't anymore and I Web MD'd until I was sure I had breast cancer. I mean, I'm 25 with zero family history of cancer, so how could it be possible? How, at 25, could I have a painful reddish brown bruise and a lump? Why aren't doctors open on the weekend?
I asked a few yet close friends to take a look because somehow another person's opinion felt like it could convince me it wasn't breast cancer. I didn't care how uncomfortable it may be, I needed someone to look at it and tell me I was crazy. Yes, that means I asked her to touch the lump too, if I felt a lump it had to be there, it had to a tangible thing we could both feel.
I cried a lot during that week, and granted my period was on schedule, but I spent time thinking about how trivial things in life felt, about the many moments I was being dramatic for things such as career goals, life goals, people whom I loved, family, relationships with friends, and I wasn't even sure this was cancer. I knew I was really scared. I knew friends and family had a lot on their plate and I didn't want to tell them, but my family was coming to town the next week and I wouldn't be able to hide it from them.
Finally, when it was Monday, I frenetically called all the OBGYNs I could find in the area. Unfortunately, I found out that no one had an opening until mid-May or even June. Some doctors wouldn't even see me because they operated on a concierge service, which the receptionists explained to me as kind of an exclusive gym membership where if you pay more, you can get better service and the doctor has lesser clients. In other words, they couldn't see me. I wanted to scream, "if this is cancer and I don't know I could be dead by June! Why won't anyone see me and tell me I was okay?" Finally, I gave up after leaving 20 voicemails for doctors and called Cedar Sinai hospital and asked for the breast center specialist. I was going to be seen, even if I had to do it directly.
Finally, I gave up after leaving 20 voicemails for doctors and called Cedar Sinai hospital and asked for the breast center specialist. I was going to be seen, even if I had to do it directly.
I was able to get an appointment with a doctor for Thursday at a regular OBGYN who didn't participate in this bizarre concierge service I had never heard of (they don't exist in my hometown). I was so relieved and by that time my family was with me.
The doctor almost laughed when I showed him the bruise, and to ease my mind he booked an appointment at a breast cancer center much closer to home.
I canceled my appointment at the hospital and took my mom and youngest brother with me to the center the next day. Despite arriving early, I still had to wait for an hour-and-a-half. I couldn't help but look around the waiting room and wonder what everyone's story was, whether or not they had cancer if they had terminal cancer if they were putting on a brave face or if the mother who came with her four-year-old daughter and father was going to die. There were so many women there, of all ages, and as they got called in one by one, I wondered when I would finally be seen.
I was taken down the hall to a chilly purple room that had pretty floral lighting and a calming ambiance. I felt like I was a child again because I knew I had to have my mom with me, holding my hand whether it was good news or bad. The ultrasound technician was the sweetest and explained exactly what she was doing and showed me how to correctly perform self- breast exams. She listened to my blabbering as I told her I was scared and didn't want cancer.
Thirty minutes after the ultrasound, the doctor came in, examined me and then told me what I was hoping to hear: no cancer. It's breast trauma and I need to keep an eye but the ultrasound was normal.
I can't tell you how relieved I was, and that this experience taught me so many things.
First, we don't talk enough about breast issues, breast cancer, and what to do when you find unusual markings on your breasts. There shouldn't be taboos on breast talk because it could save a life, we should be comfortable to talk about it as women. So I decided to share my story because as women we should be able to support each other no matter how scary the topic.
Second, I don't know why we wait to live fully until something terrible happens or we think something terrible is happening. Telling the people I love that I love them, reaching out to friends, calling family, going on adventures, we should be able to incorporate this once a week. We should try to achieve our career goals with the same zest for life I felt when I was unsure what was going on.
I'm not afraid to tell people how I feel about them or what they mean to me. I also called my grandparents to check on them and wrote a snail mail letter to my grandma in India just to tell her I care.
Third, breast cancer is scary, and I have the utmost respect and admiration for how many brave women battle cancer and can stay strong.
It sounds silly but in my own way I want to save all the lids from the Yoplait yogurt containers that support breast cancer research and mail them in, so access to knowledge about cancer can be more available to the public.
I do not have breast cancer and I certainly don't know what it's like to go through it, but the scare taught me to live freely, honestly, to pursue my dreams with passion and have a zest for life that I'm fortunate to have.
If you have a #WomensHealth piece you would like to submit, please email Brown Girl editor-at-large Atiya Hasan at Atiya.Hasan@BrownGirlMagazine.com.
---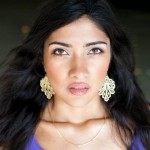 Chhaya Nene is a tenacious journalist and actress based in Los Angeles. Nene recently graduated with her Masters as Valedictorian from USC's Annenberg School of Journalism and enjoys covering all types of news beats, especially hardnews, lifestyle, art & culture. Recently, Nene worked with Sir Patrick Stewart in his new pilot 'Blunt Talk,' and with Gisele Bundchen in an internationally broadcast fashion commercial.