by Fatima Ahmed
South Asian culture has evolved from the days when arranged marriages were the norm. In many places and for many people, it still is. However, more and more young people are embracing dating and "love marriages." Some parents are even encouraging their kids to make the decision themselves, showing that they prioritize their children's happiness over social traditions.
Yet, this new dating culture is still capable of being sexist. Women are still asked to make compromises and adjustments while men are not. Women are still expected to keep a man happy and satisfied when men don't have to reciprocate. On top of that, being single and unmarried still carries a lot of social stigma for many women.
The lyrics of "The Breakup Song" from "Ae Dil Hai Mushkil," however, boldly applaud a woman who has left her lover. Following in the footsteps of  "Chor Bazari" of "Love Aaj Kal," "The Breakup Song" defiantly celebrates being single. But unlike "Chor Bazari," which features the film's main characters Meera and Jai in a mutual breakup, "The Breakup Song" is a female anthem about breaking free from a cheating man.
Throughout the song, we can hear Alizeh celebrating, not mourning, her newfound freedom. Despite the fact that she has been left feeling heartbroken in the past, the song doesn't focus on her feeling lonely or sad. Instead, Alizeh subversively focuses on being happy.
"Usse phone mila aur gaali de
Photo jala ke karde raakh
Saale teri maa ki aankh"
What's even more astonishing is that Ayan doesn't undermine Alizeh and her decision during the song—he clearly supports her. Ayan's portion of the lyrics shows him congratulating Alizeh on the breakup, taking the stigma out of the word. He even encourages her to call the guy and cuss him out, perhaps a reference to Geet in "Jab We Met." However, Alizeh is far different from Geet, who fell apart and couldn't move on from Anshuman despite being abandoned. Geet couldn't handle losing her man without having a new man come into her life and help her. However, Alizeh has already mourned and moved on. The song emphasizes Alizeh's agency to make the decision herself. She doesn't need to wait for anyone else to call the relationship off—she can do it herself.
"Kuch din to rona dhona bumper kiya
Aur phir delete uska number kiya"
The song also doesn't portray a dichotomy between the woman who is broken by the breakup (Geet) and the woman that is unfazed by it (Meera), as we often see in Bollywood. Instead, Alizeh is both. She admits she was heartbroken and cried over the failed relationship. But then she moves on, in a healthy way, by cutting the man out of her life. Alizeh doesn't need to shatter with the relationship, but she also doesn't need to be cold and unattached. She loved and lost, and that is okay. She also rekindles her connection to other people in her life. The lyrics describe her getting in contact with friends and reaffirming her capacity to love. She continues with her life in a meaningful way with the people she cares about and the people who care about her.
Perhaps the most important thing is that Alizeh doesn't see the failed relationship as a failure on her part. It isn't a loss that Alizeh gave up her man. It was simply a part of her life that isn't there anymore. The song acknowledges that it's okay to feel sad and mourn it, but that it is just as okay to put it behind you and move on. At no point in the song do the lyrics judge Alizeh for her decision. In fact, it empowers her. It gives her the ability to make that decision without guilt. Alizeh emerges on the other end of the song as a refreshed and re-inspired person who has shed the label of "taken" and embraced the new one title of "single" – a label which she keeps until the end of the movie.
---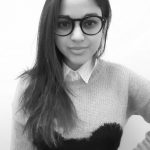 Fatima Ahmed is a 1.5 generation Pakistani working on her degree in English Literature in Vancouver, Canada. She has an interest in human rights activism, social justice affairs, literature and art as well as excessive chai drinking. You can find her on twitter @FattyA123 or read more of her articles at schemamag.com.