by Binoj Jacob
This post was originally published on our partner website India.com:
When I first saw Bollywood actor Anil Kapoor on Season 8 of my all time favorite TV show, "24," I immediately became hopeful to see more Bollywood stars break into mainstream American television and film. I felt since Kapoor did such an amazing job in his role as the Middle-Eastern President Omar Hassan, he would serve as the bridge for more Bollywood actors to cross over to Hollywood.
And we've seen actors like Kapoor, Irrfan Khan, Amitabh Bachchan, Aishwarya Rai Bachchan successfully add Hollywood to their line of credits. Now, India's reigning queen Priyanka Chopra does it even bigger and better. She plays one of the main roles on ABC's new show, "Quantico," premiering this fall.
Before you continue reading my thoughts of the recently released trailer, watch it below.
First off, I'll state the obvious. Chopra is in "go big or go home" mode.
As you can guess by now, Chopra plays FBI trainee Alex Parrish. Her character is a half-Indian, half-Caucasian women who is determined to "serve the country."
Did you notice how three seconds into the trailer she said she wants to serve the country but is immediately shown having a sex with a guy in the back of an SUV? That certainly escalated quickly, right?
A concern I have is whether Chopra's American/Indian accent and appearance will win over the mainstream audience. I am sure Chopra is aiming to have the same effect as Kerry Washington's character Olivia Pope in the popular show "Scandal," which is great to strive for, but will Chopra match the same popularity?
There's no hiding it, South Asian Americans in this country are still racially profiled and stereotypically seen as terrorists, and that is the sad unfortunate truth. So, with that type of attitude towards our people, will millions tune in? Will they tune in enough to last the entire season? I, somehow, have my doubts.
As you continue to watch the trailer, ironically enough, the stereotype I refer to is prevalent to the show's theme. We see the city has been hit by a bomb blast, but for some reason, Chopra's character is the one found guilty and is later coined as a terrorist. She then has to prove her innocence.
Brown Girl readers, tell us, are you interested in watching Chopra's new show? Don't answer as a Chopra fan, but as a fan who is interested in watching a TV show. Is there enough in the trailer to gauge your interest?
Don't get me wrong, I am rooting for this show and for Chopra's success as an American actress and singer, but I just don't see enough to keep it running for multiple seasons. For the sake of it all, I hope I'm wrong though.
---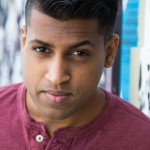 Binoj Jacob's strongest trait has always been his personality so he decided to make a career out of it. Currently an On-Air Talent for Power96, a Top40 radio station in Miami Florida. Also the Host for Raw Artists Miami, as well as a Contributing Writer for SB Nation covering the Miami Heat, an Entertainment Blogger for Power96.com, and a Freelance Contributor for India.com. His other passions include Songwriting and Acting. He also will now stop talking about himself as he is typing.