Whatever happened to the gorgeous lyrics from Bollywood soundtracks with depth and catchy beats that had your foot tapping rhythmically? Whatever happened to predictability? The milkman, the paperboy, evening TV? You miss your old familiar friends waiting just around the bend…
Oh, wait. That was the theme song to "Full House," I suppose Bollywood's habit of reusing old hits to make new hits is contagious?
Original Bollywood soundtracks are a thing of the past as filmmakers today take it upon themselves to remake the beautiful classics of yesteryear—even though no one asked them to. Sometimes they can create a lovely modern version of an old classic, maybe one we can dance to at the next cousin's wedding but sometimes it just goes terribly wrong.
Check out this list of songs from classic Bollywood soundtracks remade, courtesy of today's music producers.
1. Original "Laila O Laila" featuring Zeenat Aman from the film "Qurbaan."
The stunning Zeenat Aman is the epitome of class, grace, and sex appeal—the woman knew how to work it all! An original song is an iconic number that fans still listen to and after years of tragically disgraceful remakes, I have to say the music directors of "Raees" did a great job for their version of "Laila Main Laila."
They have kept the beauty of the original track intact while adding an upbeat, modern twist. Personally, I thought it was lovely and although haters will always have their two cents to add, I loved that Sunny Leone was chosen for this song.
Leone is hot, beautiful, smart, brave, unapologetic, hard-working, and kind. She is building her career, and improving her work, despite critics trying to shame her for her past. Shah Rukh Khan—King Khan—called her up personally to be in the song! I can't think of an actress in today's batch of young stars who could have done justice to the song.
Props to Leone for proving her to her critics there are people—people at the top of the industry like Khan—who will work with her regardless of her past.
2. Original "Humma Humma" from the film "Bombay."
"Bombay" is a classic film that filmgoers fell in love with. The tragic love story of the characters played by Manisha Koirala and Arvind Swamy—a Muslim woman and Hindu man—touched the hearts of millions.
"Humma Humma" is an upbeat track from the film that will have you bopping to the beat. I found it particularly interesting that the makers of "OK Jaanu" slowed down the beat of their remake, "The Humma Song."
Usually, music composers are speeding up tracks, increasing the bass, and throwing in a bunch of autotune lyrics along with the every-type-of-screeching-sound-they-can-fit-in-one-song type and calling it a "techno" remix. The visuals of the songs from both films are meant to be fun but sensual as well and I think "OK Jaanu" does deliver as Aditya Roy Kapur and Shraddha Kapoor look adorable together.
The only doubts I have regarding this track is Badshah's verse, not sure if that was really necessary.
3. Original song "Sara Zamana Haseeno Ka Deewana" from the film "Yaarana."
Amitabh Bachchan kills it with his iconic jam "Sara Zamana Haseeno Ka Deewana" from the hit film, "Yaarana." It is insane how people still know the dance moves to this song! Can we take a moment to appreciate that light up suit?
Maybe it's because I'm ridiculously corny beyond reason, but I absolutely loved that suit!
As epic as that song was, I think the "Kaabil" creators thought to themselves, "How can we completely destroy this classic and make people's ears bleed?"
Well then, if that was your intent, you have succeeded, my friends. At least Urvashi Rautela looked hot in the video, although she did look like a jumping bean at times with those dance moves.
4. Original "Mahi Ve" from the film "Kaante."
Malaika Arora Khan is the original item song queen and this diva is not just a sexy dancer but from her judging skills on dance reality shows, it is clear that she is knowledgeable about technique as well. In this item number from "Kaante," Malaika is all types of sexy and it is difficult to match up to her level of skill.
The film "Wajah Tum Ho" takes advantage of Zarine Khan's new found sexual side but sadly, Zarine doesn't have the skills to match up to Malaika's dancing expertise. At times I was left wondering if she was dancing or just doing yoga poses?
The remake of the song itself was nothing to get excited over. I didn't find it to be exceptionally mind blowing but I don't think it was completely vomitrocious?
Yes, vomitrocious is a word—it's in the Urban Dictionary, it must be real, right?
Anyway, it's just eh.
5. Original "Koi Faryaad" from the film "Tum Bin."
"Tum Bin" was a surprise hit for people as it launched three new faces. Through word of mouth and great reviews the film grew to be a cult classic. The storyline was beautifully depicted and the music was exceptional.
Who could forget the beautiful gems created by Jagjit Singh for this film? "Koi Faryaad" was one of these beautiful songs that held so much depth and sweetness.
For the sequel, "Tum Bin 2," Jagjit Singh's iconic song was recreated and re-titled "Teri Faryaad." The new track was sung by Rekha Bhardwaj and includes Singh's vocals from the original. "Teri Faryaad" holds the same melody and the same depth as the original track which was very beautiful. Also, it's Jagjit Singh kids, if you don't know who that is, go Google this great man (may he rest in peace).
Who am I to judge the talents of Singh, he can do no wrong if the creators had decided to re-make the track entirely I'm sure I would have hated it. Jagjit Singh's legendary voice just makes everything sound so much more beautiful.
6. Original "Aise Na Mujhe Tum Dekho," from the film "Darling, Darling."
Kishore Kumar sang this lovely number, "Aise Na Mujhe Tum Dekho" for the film "Darling Darling" starring Dev Anand and Zeenat Aman. The video and song was light, sweet, and fun in the original version bringing in a special magic that only Anand and Aman can.
"Wajah Tum Ho" however, adds a seductive twist to the track and retitled it "Dil Mein Chhupa loonga." Though the video is a whole lot of sexy, the original song is more fun. Sung by Armaan Malik and Tulsi Kumar the song is actually pretty decent, it's catchy and completely oozes sexiness while the original was quirky and fun.
It is interesting to see how much the tone of the entire song has changed in this remake, they've even changed the lyrics to hold a more sensual meaning.
---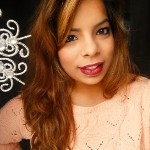 With a master's degree in developmental psychology under her belt, Nila Choudhury is avoiding rishta aunties by heading back to school for a doctoral degree in clinical psychology at Immaculata University. Currently, she is an assistant editor at India.com. A born-and-raised New Yorker, she lives on bagels and pizza. She enjoys traveling, reading, writing, watching corny Bollywood movies, wearing tiara's and singing "Let It Go" —off key, of course—during her free time. Keep up with Nila on her new blog, Recklessly Besharam.