by Proma Khosla 
A couple years ago, after graduating from college, I decided to spend some of my time at home rewatching movies from among my old favorites. Among them was "Mohabbatein," starring Amitabh Bachchan, Shahrukh Khan, and Aishwarya Rai. I remember loving that movie when I first saw it in 2000, and the songs are still some of my favorites to this day.
Spoiler alert: "Mohabbatein" does not hold up to the test of time. The reason – at least for me – is the women were all but powerless.
I love Bollywood movies. They account for some of my earliest memories, like dancing around to songs from "Hum Aap Ke Hai Kaun" as a toddler, and some of my most recent (dancing to songs from "Hum Aap Ke Hai Kaun" as an adult). Bollywood music, movies, and dance have brought me immeasurable joy over the years and taught me escapist entertainment is an intricate and invaluable art form.
But as I learn more about history and society, I can't continue to ignore the benevolent and latent sexism in Bollywood movies and the inherent inequality between men and women portrayed in even some of my most beloved films.
Take Simran Singh (Kajol), of the timeless classic "Dilwale Dulhaniya Le Jayenge." Simran is a respectable and obedient daughter, whose only seemingly unforgivable transgression against her upbringing is to dream. But she understands and accepts the way things are in her family, despite having been born and raised in London (this was before Bollywood writers decided children of immigrants must be brainwashed to their parents' native culture), and that fateful Eurotrip is supposed to be her first and last adventure.
We know the rest. Simran meets Raj (Shahrukh Khan), and what makes DDLJ and so many Bollywood movies remarkable is that it's not entirely clear what they see in each other–they are drawn together on a deep level, an attraction I can only describe as "Bollywood love" if I see it manifested in the real world. Raj is charming, but Simran doesn't think so; Simran is smart, but when she's with Raj this mostly manifests as just being kind of mean to him.
Ultimately, what bonds them is that Raj respects Simran for having traditional Indian values–a good Hindustani girl, even though she was born and raised in London. Simran, ostensibly, starts to respect Raj because he didn't take advantage of her when she got drunk in a barn in Switzerland. The bar is not high.
After Europe, Simran accepts her fate to marry a man she hasn't met and never see the love of her life again. There are few scenes as heartbreaking as her mother's speech to Simran that Indian women have no right to happiness or dreams. She has absolutely no power or agency; it's only with Raj's help she can escape her decided future, and so he arrives to rescue his damsel.
But DDLJ is 20 years old! So much has changed! Right?? Well – not exactly. Even the so-called liberated female characters, like Veera in 2009's "Dil Bole Hadippa!" are limited by these ideas. Veera falls for Rohan (Shahid Kapoor), who spent most of his life away from India. Back in Punjab, he reconnects with Soniya, who met him during a year abroad in London.
The juxtaposition of Soniya and Veera is extremely problematic. Veera is a restless, rambunctious athlete and artist. She is a legitimately wonderful character, but she is fiercely and explicitly Indian – there can be nothing better than India, nothing outside it sparks her interest and she charms Rohan with this – another proper Hindustani girl to contrast Soniya's apparent lack of values and decency because she grew up in the West.
In contrast, Soniya's characterization is simplistic bordering on lazy. Girls like Soniya can exist without being stupid and superficial – the truth, which perhaps the filmmakers were too uncomfortable to handle is a girl can just as easily wear short-shorts as ghagras; she can spend time abroad and still love and understand her home country. A girl can literally be and do anything. But so often, in Bollywood, she has been constrained.
Bollywood movies reflect times and values of society – but they are also the highest and most mainstream form of romance and fantasy. If we're going to tell outlandish stories about fictional people, why not have them dream a little bigger?
Here's a more recent and pretty blatant example: "Yeh Jawaani Hai Deewani," starring Ranbir Kapoor as untameable world traveler and artist Bunny, and Deepika Padukone as Naina, the obedient daughter who hops a train to Manali for her first and last adventure in a life is otherwise barely her own – sound familiar?
Despite the apparent chemistry between them, Bunny leaves Naina to pursue his dreams. And she waits it out instead of telling him how she feels, knowing if it's meant to be he'll come back around someday. Someday. Eight years later, having had his fill of white European women (the dream!) and career success, Bunny returns to India and suddenly all the things he found so curious about Naina – traditional values, discipline, kindness – have magically become the most attractive things about her. He boasts of his worldly travel, but for every one of his foreign anecdotes, Naina has a counterexample that proves no one should ever leave India – for this good Hindustani girl, one adventure in this life is sufficient.
It boils down to this: The classic Bollywood hero is a charming vagabond who whiles away his time on ephemeral work and women as he waits for the right one. The classic Bollywood heroine is innocent, decent, respectable, often lacking permission to do what she wants and therefore relegated to the lofty task of dreaming. She will wait it out and rebuff the flirtations of all men until Mr. Right (who has little going for him beyond suspiciously good looks) arrives and sweeps her off her feet, softening the concrete around her heart while she, in turn, provides him with the much-needed incentive to finally become a worthwhile person.
Through films, Indian boys are encouraged to explore, experiment, and make mistakes on their path to becoming men. Indian girls are told to be good and wait. Of course, there are exceptions and deviations and more complex characters being brought to light, but too often commercial films revert to this model and us as an audience not only accept but internalize it. The good news is beyond usual commercial fare, the industry is changing – quality Bollywood movies are making huge strides in female representation, with films like "Kahaani" (2012) and "Queen" (2014), and "Dil Dhadakne Do" (2015), which were hugely successful with critics and audiences alike.
It is necessary and imperative for Bollywood to change the popular narrative about Indian women and use its movies to empower and educate the population. However, it is equally important that we, as an audience, remain alerted and critical about the stories with which we are presented – even if that means losing some old favorites.
---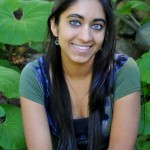 Proma Khosla is a writer, dancer and proud resident of New York City. She graduated from the University of Michigan, where between cultural shows and dance competitions she somehow earned a B.A. in Communication Studies. Her degree and her work with the Michigan Daily gave her an unshakeable desire to work in editorial and entertainment–basically to talk about TV and movies all day in the hopes that someone will care to listen. She also writes for GeekyNews, Fantastic Fandoms, and has an impressive collection of personal journals that live in shoe boxes under her bed.