by Fatima Ahmed
It seems that Bollywood has embraced a new trend in filmmaking. In recent years, we have seen an increased number of feminist films arguing for gender equality in Indian cinema. Movies like "Pink," "Gulaab Gang," "Dangal," and "Begum Jaan" are just a few that make up a wave of new, modern feminist media.
While there was a lot of support for the message of these films, many of them ended up disappointing audiences and critics. With one-dimensional portrayals of women, watered down messages of gender equality, and preachy speeches, the films failed to make an impact. Not like, say the huge, recent success of the Hollywood film "Wonder Woman."
When taking a closer look at these films, it's obvious what the issue is: a lack of women behind the camera. With mostly male crews, a script written by male writers, and a story told through male directors, is it any surprise that Bollywood's attempts at feminist cinema are mostly misses? Yet, instead of focusing on representing women in the film industry, Bollywood instead chooses to cash in on the feminism trend and take credit for being progressive, all while making little change for gender equality.
One major problem for these self-declared feminist films is casting big name male leads as the protagonist in a film that is supposed to be about female empowerment. Take "Pink," a film written by Shoojit Sircar and Ritesh Shah and directed by Aniruddha Roy Chowdhury, who all happen to be men. In "Pink," Amitabh Bachchan plays a troubled ex-lawyer who comes out of retirement to fight the case for three girls who have been entrapped in a legal battle with their sexual harassers. On the surface, the premise sounds like a feminist dream.
For the first time in Bollywood, a film stood against slut shaming and rape culture, which is commendable. Yet, in Bachchan's spotlight stealing lengthy speeches in the courtroom, the film readily re-victimized the girls. In the film, Bachchan's character actively barrages the victims over and over again to prove a point and expects them to endure in their traumatized state. While the movie does condemn sexual harassment and encourages a culture of consent, it does so while focusing the story on its male protagonist and at the expense of female trauma. "Pink" depended on Bachchan's character, the man, to speak for the women and they are not heard until he does so.
This is a recurring issue in these "feminist films" where the women are mistreated and berated just so the film can prove a point. And this isn't limited to just the women on screen but in real life as well. When "Gulaab Gang" initially came out, everyone rejoiced at the concept. A film led by two Bollywood superstars, Madhuri Dixit and Juhi Chawla – both women over 40, playing powerful and complicated characters.
They were to tell the real-life story of the Gulabi Gang, an actual group of female activists working in North India to defend women against oppression. However, the creators failed to get the real life Sampat Pal Devi's permission before making the film who consequently filed a case on them. They disrespected her work and reputation while feeling no remorse for making money off the gender equality bandwagon.
Written by Anubhav Sinha and Soumik Sen, the latter also being the director, "Gulaab Gang" seemed to have very little female influence. With one-dimensional characters, overwrought and melodramatic writing, and no sense of being grounded in reality, "Gulaab Gang" demonstrated its lack of understanding of feminist issues. The novelty of seeing Madhuri beating up men in a pink sari only lasted so long when one realized that underneath it all, none of the people felt like actual people. "Gulaab Gang" proved that one cannot make money off the backs of women while not giving them their due credit.
When compared to films that actually depict strong women with fully realized characters and motivations, the difference in quality becomes obvious. Take Priyanka Chopra's character Aisha in "Dil Dhadakne Do." In this film with story, screenplay, and direction by Zoya Akhtar, Chopra portrays a businesswoman and a wife. Aisha is a modern woman with modern goals and ambitions. But this does not stop her husband from treating her like his property. She struggles to manage her duty as a wife, a daughter, and a career woman. In the end, she defiantly asks for a divorce so that she can maintain her independence. Even when Farhan Akhtar's character Sunny is making a speech about husbands feeling entitled to their wives' lives, the camera lingers on Aisha's face and her emotions permeate the scene.
It was in this small decision that made all the difference. Instead of a contrite scene full of hypocrisy where two men discuss gender equality, "Dil Dhadakne Do" centered women when it mattered – something films like "Pink" couldn't do despite having numerous multiple female protagonists.
Having multiple women in your cast or even having an exclusively female cast does not mean that a film will represent women well. Often, having one well-written female character can be enough to portray women in a progressive way. That is exactly what films like "Piku," a film with screenplay and script done by Juhi Chaturvedi, proves. "Piku" portrayed a realistic depiction of the modern South Asian woman – a woman who can juggle a demanding career and an independent life as well as familial and traditional obligations expected of her. Piku is a woman unlike one we're used to seeing in Bollywood. She is practical, unemotional, straightforward, and headstrong.
She isn't cute or likeable, at least not as first glance. Yet, she is also a woman of her time – she painstakingly interweaves a life that involves a demanding career with crazy hours and a demanding father with crazy requests. Her views on marriage, sexuality, and relationships felt current and fresh. Her discussions with her father about her future seemed reminiscent of what many brown women go through today. She rejects her father's choices for her and embraces her own. We are so often shown one-dimensional female characters like Rajjo and Sumitra Devi in "Gulaab Gang" who basically consists of hefty one-liners to be used in trailers, that it's refreshing to see a female character like Piku who actually has a personality.
When we compare films like "Dil Dhadakne Do" and "Piku" — or even more recent ventures like "Dear Zindagi" and "Neerja," both of which were penned in part by women — to "feminist films" like "Gulaab Gang" and "Pink," a pattern starts to form. Neither "Dil Dhadakne Do" nor "Piku" marketed themselves to be feminist and none boasted a feminist female power symbol as a lead. Yet both somehow managed to be more feminist than the ones that set out specifically to be so. Each featured female characters that grow, develop, and learn throughout the film. None dwell on the trauma of being a woman. Yet, they tackle the subject in a nuanced way.
It becomes abundantly clear that the inclusion of women behind the camera drastically improves the quality, not only of the films, but also of the realistic and progressive portrayal of women.
Despite this, there are still many Bollywood films still being made that attempt to feature powerful and fearless women on-screen yet they consistently forget to include them behind the camera. There is a huge lack of women writing, producing, and directing films in all film industries but Bollywood seems to have an especially large problem with the lack of female representation.
In a society where feminism is now becoming a global cultural force and even Hollywood is attempting to rectify their glaring lack of women behind the camera after the blockbuster results of Patty Jenkins' "Wonder Woman," how is no one pushing for this in Bollywood?
---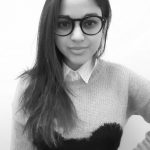 Fatima Ahmed is a 1.5 generation Pakistani working on her degree in English Literature in Vancouver, Canada. She has an interest in human rights activism, social justice affairs, literature and art as well as excessive chai drinking. You can find her on twitter @FattyA123 or read more of her articles at schemamag.com.