Roll out the star-studded green carpet because the 15th annual IIFA Awards are happening tonight in Tampa, FL. While Bollywood celebrates a great year for Hindi films, it's time for another installment of the Brown Girl Entertainment Awards! This year, we've trimmed the amount of categories to focus just on Bollywood films, but fret not my non-Hindi-speaking friends! This December, we will be back with a full list of blockbusters for 2014.
Bollywood lovers, let's dive in and see how many of our picks will the IIFA Awards also honor.
Best Films:
1. "Bhaag Milkha Bhaag"
Directed by Rakeysh Omprakash Mehra
Cast:  Farhan Akhtar, Sonam Kapoor, Pavan Malhotra
This film is one of the best movies made in the last few years in Bollywood. Starring the ravishing Farhan Akthar, he gives the performance of a lifetime. The film does a beautiful job portraying the interesting life of Milkha Singh, an Indian athlete who was a national champion runner and an Olympian.
2. "Goliyon Ki Raasleela Ram-Leela"
Directed by Sanjay Leela Bhansali
Cast: Ranveer Singh, Deepika Padukone, Krishna Singh Bisht
While the film doesn't break any new ground story-wise— it's the Bollywood version of Romeo and Juliet. The performances are stellar from the entire cast and the execution is beautiful. The real shining moment – anytime Deepika Padukone is onscreen.
3. "Kai Po Che!"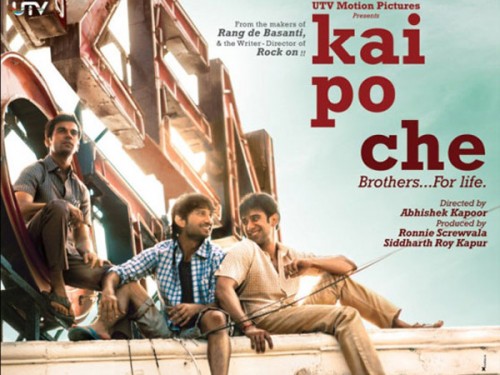 Directed by Abhishek Kapoor
Cast: Raj Kumar Yadav, Sushant Singh Rajput, Amit Sadh
The film is another remake of Chetan Bhagat's "3 Mistakes of My Life," and even though I think it is a great film, it's not perfect. At the core of it, the film celebrates the friendship of three boys and lost innocence. The performances from debutants Sushant Singh Rajput and Amit Sadh, as well as Rajkumar Rao are wonderful. The narrative is spread-out like a novel, while focusing on real-life events that take place in Gujarat, India, which makes relating to the characters more real.
4. "Shahid"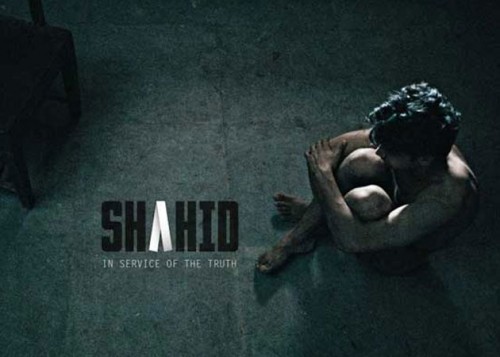 Directed by: Hansal Mehta
Cast: Rajkumar Rao, Mohammed Zeeshan Ayyub and Tigmanshu Dhulia 
Speaking of Rajkumar Rao, he is absolutely brilliant in this film, directed by Hansal Mehta, that follows the life of Shahid Azmi, a lawyer and human rights activist who was assassinated in Mumbai in 2010. The film has already won the National Film Award for Best Actor and Best Director and deserves so many more accolades.
5. "The Lunchbox" (For a full review of the film, click here!)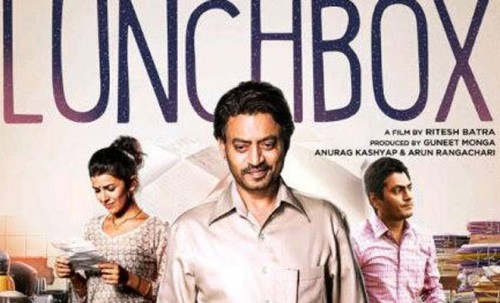 Directed by: Ritesh Batra
Cast: Irrfan Khan, Nimrat Kaur, Nawazuddin Siddiqui, Lillete Dubey, Bharti Achrekar, Nakul Vaid
If you're a regular reader of BG, you'll know how much I love this film. It's a sweet, subtle story about a very different and complicated romance recounted with the help of the dabbawala lunch service in Mumbai. It's a must-see film for those who like slow-paced romantic flicks that make you think deeply about and give you a profound appreciation for love and relationships.
Best Performance (Actress): 
1. Deepika Padukone- "Goliyon Ki Raasleela Ram-Leela" and "Yeh Jawaani Hai Deewani"
2. Parineeti Chopra- "Shuddh Desi Romance"
3. Shraddha Kapoor- "Aashiqui 2"
4. Sonakshi Sinha- "Lootera"
5. Nimrat Kaur- "The Lunchbox"
Best Performance (Actor): 
1. Farhan Akthar- "Bhaag Milkha Bhaag"
2. Ranveer Singh- "Goliyon Ki Raasleela Ram-Leela/Lootera"
3. Irrfan Khan- "The Lunchbox"
4. Rajukumar Rao- "Shahid/Kai Po Che!"
5. Dhanush- "Raanjhaana"
Best Breakthrough Performance:
1. Vaani Kapoor- "Shuddh Desi Romance"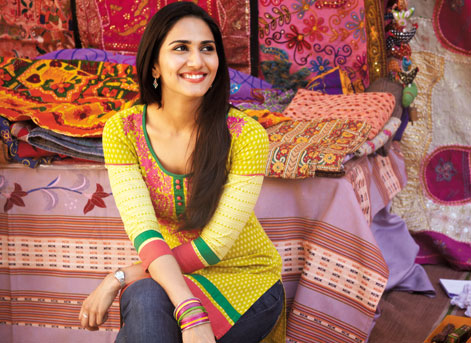 2. Sushant Singh Rajput & Amit Sadh- "Kai Po Che!"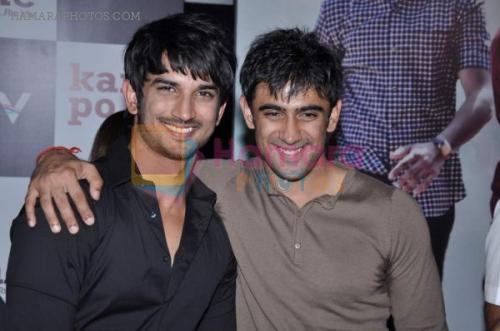 Best Hindi Movie You May Have Missed"
1. "Shahid"
2. "Lootera"
3. "Fukrey"
4. Ek Thi Daayan"
5. "Madras Cafe"
6. "Ship of Theseus"
Brown Girl Heroine of the Year: Deepika Padukone
Deepika starred in several films in 2013 including "Yeh Jawaani Hai Dewaani," but it was her fierce, fiery performance as one-half of the doomed lovers in "Goliyon Ki Raasleela Ram-Leela" that really made her stand out. She took a role based off of Romeo and Juliet and made it completely her own by making Leela a strong woman, forced to choose between her family traditions and love.
Worst Film of the Year: 
1. "Besharam"
2. "Himmatwala"
3. "Zanjeer"
4. "I, Me, aur Main
5. "Once Upon A Time In Mumbaai Dobara"
6. "Guilty Pleasure Movie of the Year"
7. "Yeh Jawaani Hai Deewani"
8. "R…Rajkumar"
9. "Race 2"
10. "Go Goa Gone"
11. "Gori Tere Pyaar Main"
Best Songs of the Year: 
1. Nagada Sang Dhol- "Goliyon Ki Raasleela Ram-Leela"

2. Sun Raha Hai Na Tu- "Aashiqui 2"
3. Balam Pichkari- "Yeh Jaawani Hai Deewani"
4. Sawaar Loon- "Lootera"

5. Gandi Baat- "R…Rajkumar"

Best on-screen couples:
1. Deepika Padukone and Ranveer Singh in "Goliyon Ki Raasleela Ram-Leela."
These two make a potential real-life couple who set fire to the screen with their chemistry.
2. Deepika Padukone and Ranbir Kapoor in "Yeh Jeewani Hai Deewani."
This ex-couple continue to have a natural onscreen relationship that feels so real.
3. Aditya Roy Kapur and Shraddha Kapoor in "Aashiqui 2″
Newcomers Aditya and Shraddha expertly portray a couple going through the ups and downs of a difficult relationship made more difficult when drugs and alcohol enter the picture.
4. Irrfan Khan and Nimrat Kaur in"The Lunchbox."
Sweet, innocent and full of reality. That's how to explain this beautiful pairing that never actually culminates in the two lovers meeting which makes the chemistry that much more impressive.
Worst Movie Couple
1. Imran Khan and Sonakshi Sinha in "Once Upon A Time In Mumbaai Dobara"
A bad film made worse by a pairing that looks strange. Sonakshi is mature and sexy and vibrant, while Imraan still looks like a young, naive kid.
2. Ajay Devgan and Tamannaah Bhatia in"Himmatwala"
The age difference – that's all that needs to be said.
3. Aamir Khan and Katrina Kaif in "Dhoom 3"
These two also have a huge age difference with the added problem of differing levels of intensity. Aamir is always so intense in his roles while Katrina plays her role as the normal excitable girl from previous performances.
Biggest letdown  of the Year:
1. "Dhoom 3"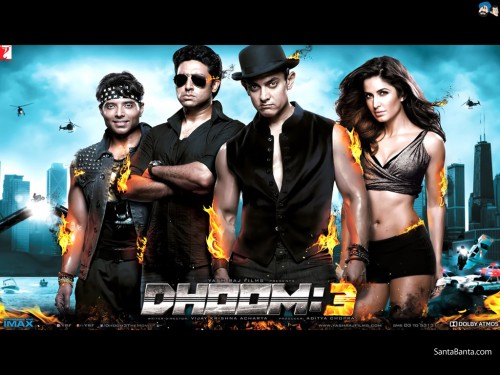 Directed by: Vijay Krishna Acharya 
Cast: Aamir Khan, Abhishek Bachchan, Katrina Kaif, Uday Chopra, Jackie Shroff and Siddharth Nigam
It could have been an amazing film with one of the best casting choices for antagonists that I've ever seen. The story line was a gigantic letdown when the script chose to take parts from other great Hollywood films and combine them in a mishmash that makes absolutely no sense. "The Prestige?" Really Bollywood? Don't mess with that movie.
2. "Krrish 3" (For a full film review, click here)!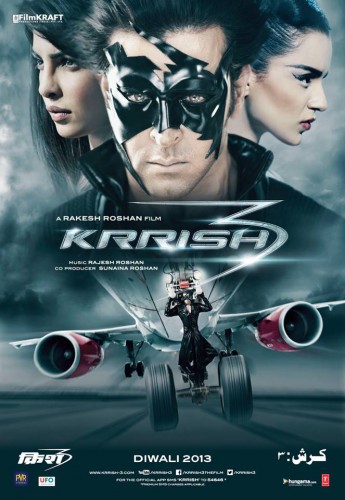 Directed by: Rakesh Roshan
Cast:  Hrithik Roshan, Vivek Oberoi, Priyanka Chopra, and Kangna Ranaut
The much awaited sequel was confusing, strange, and full of what felt like phoned-in performances.
3. "Chennai Express"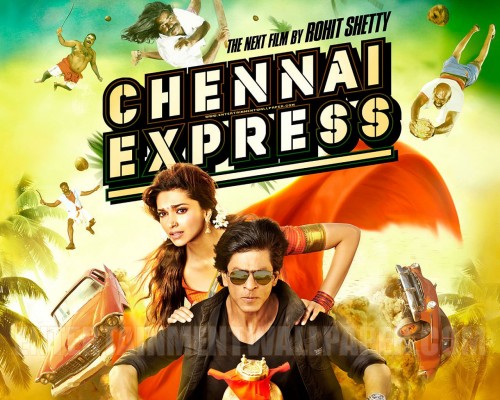 Directed by: Rohit Shetty
Cast: Shah Rukh Khan and Deepika Padukone
"The film was beautifully shot with a great performance, yet again, from Deepika Padukone, but overall, it felt like a letdown, thanks to a less than stellar performance that lacked heart from Shah Rukh Khan and some silly moments.
And that's the end of our review of Bollywood films thus far. We hope you enjoyed reading, watching and gushing over your favorite stars.