By: Hera Ashraf – Follow @Hera Ashraf
The "Humpty Sharma Ki Dulhania" team is back, and this time, even bigger and better than before! Dharma Productions launched the trailer for "Badrinath Ki Dulhania" this week, and we couldn't be more excited for this Varun Dhawan and Alia Bhatt starrer.
Along with the fact that the first film of this hopeful series was a delightfully entertaining time at the movies, here are four reasons why the trailer for "Badrinath Ki Dulhania" has us impatiently waiting for this movie to release!
1. Alia Bhatt and Varun Dhawan's Chemistry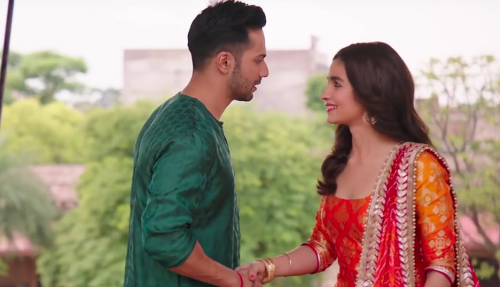 I'm not even a huge Varun fan, but I can't help but to love him whenever he's on screen with Alia. Major feels happen when you watch them on screen together. The jodi, dare I say, is next SRK and Kajol.
2. Alia's Clothes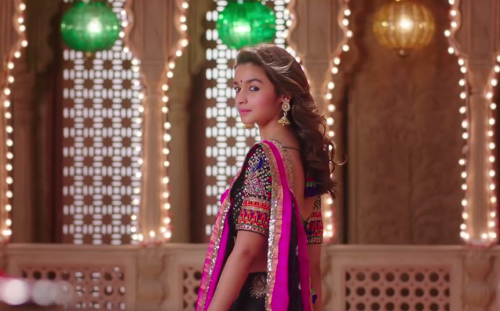 The trailer doesn't show us her outfits in full, but the little teasers are enough to know Alia's looks are going to be trendsetters. The lehngas, anarkalis, and even simple kurtas look absolutely beautiful. We can't wait to get inspired for the next wedding and festive season!
3. Alia's Badass Character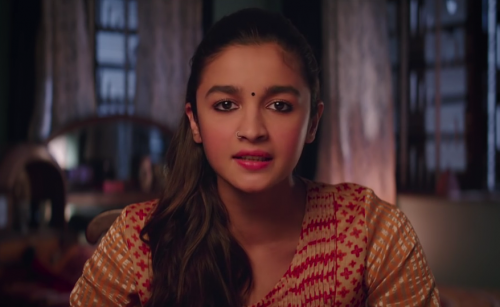 While the trailer mostly features Varun's dialogue, we still get a glimpse of Alia's character, and she doesn't disappoint. Her character seems to be a badass, independent Indian girl, and we are left wanting to know more context. It will be interesting to see the depth of her role and how it'll play out in the movie.
4. The Songs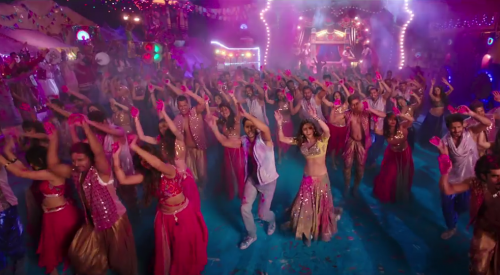 From all the dance sequence snippets, it looks like this film will be packed with fun dance numbers, that might become the must-have tracks at every occasion this upcoming year. "Humpty Sharma ki Dulhania" didn't fail to give us good music, so needless to say, the expectations are high for this one.
The trailer features a remake of the Amitabh Bachchan classic track, "Jumma Chumma De De," so it seems like the 2017 trend of remaking old Bollywood classics isn't going to die down anytime soon.
Are you hyped yet? Watch the full trailer for yourself here:
Produced by the one and only, Karan Johar, we can expect this film to be a full-on filmy treat for Bollywood lovers. "Badrinath ki Dulhania" is set to release in theaters on March 10.
[Photos Credit: Screenshot/Dharma Productions]
---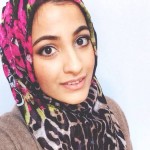 Hera Ashraf is a graduate with a Biology degree, hoping to pursue medicine. She is a self-proclaimed foodie with a passion for desserts. Coffee and Bollywood are her two most favorite things. She loves to read, even though she barely gets time for it anymore. Brown Girl Magazine allows her to write about the things she loves and then shares it with the world. Her ultimate goal in life is to become a world wanderer.