by Syeda Hasan 
This post was originally published on our partner website India.com:
he following profile is part of the Urban Desi conference/concert series. Produced by Desi in NYC and presented byIndia.com, #UrbanDesi is a one-of-a-kind, two-day event in New York City featuring 20 global South Asian artists for an exclusive conference and a state-of-the-art concert in Times Square on March 24th and March 25th, 2016. For more information and advance tickets, visit UbranDesi.org. Use promo code BG2016 for 10% off. #UDC0216
Imagine these possibilities—traveling across North America, having your best friend to keep you company, following your passion. For Neet Mangat, famously known as Pranna, all three have been a reality for the past two months. Currently, he is on an eight-city tour with singer Amar Sandhu, performing songs from their latest musical collaboration.
"We've been friends for over eight years now, so working with Amar is almost like second nature," Pranna said. "We share the same vision when it comes to the music we want to create."
Pranna produced most of the music on Sandhu's debut album, "New Era." While Sandhu takes the lead on the vocals, Pranna said he is working to make their creative vision come alive.
"We tend to have great balance," Pranna said. "Where I fall short he excels, and where he may fall short, I excel. Aside from production, I helped Amar with writing a bit, did a few backing vocals and ultimately crafted each track into its unique identity."
On tour, Pranna takes the stage as the hype-man and MC, keeping the crowd on their feet while Sandhu performs their latest tracks. It's a skill that comes naturally to him. At 26, Pranna has been DJing and producing music for most of his life.
"At the age of eight, I used to play with [my cousin's] DJ equipment until I got the hang of the basics," he said. "After practicing for years, I began to venture into producing music at age 12 and pursued both passions."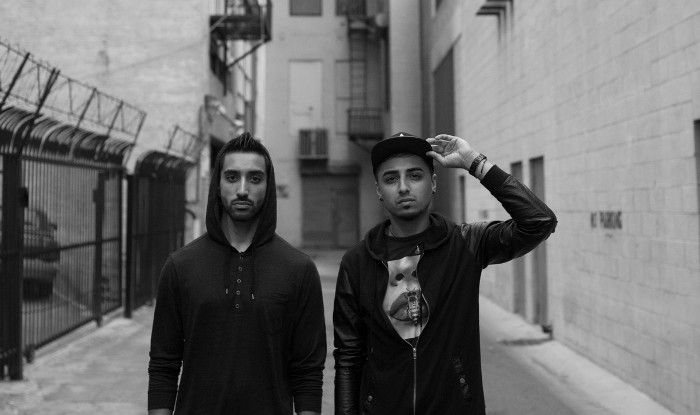 Pranna describes his musical style as a cross-cultural blend. He draws inspiration from popular South Asian and American music without trying to limit himself to these genres.
"Between creating house, trap, hip-hop, dubstep, reggae, Punjabi, and many other styles, I'd like to think I have a unique blend in whatever I attempt to create," he said.
According to him, one of the most incredible parts of touring has been meeting fans from across North America and seeing so many people respond to his music.
"It's surreal to experience this," he said. "An idea that once started in my mind now has the world singing along and jumping."
He is also working to stay connected with those who are not able to attend the shows in person.
"I recently started vlogging on my YouTube channel so our fans can experience the tour with us," he said. "My favorite part has to be meeting and networking with people from all walks of life in each city we go to and connecting with the fans who show us, unconditional love."
During his downtime, Pranna said he is constantly exploring new music and looking for creative inspiration. Although the tour has not wrapped up yet, he said he is already working on new tracks that he hopes will be considered classics in the future.
"I hope to make a significant impact in the South Asian music industry, and then one day go more towards the mainstream industry," Pranna said. "For now, I want to push the boundaries of what is considered normal for South Asian music. Since I grew up in the U.S., I wanted both cultures I represent to be able to vibe with my music."
---
Syeda Hasan is journalist reporting for Brown Girl Magazine and Houston Public Media News 88.7, Houston's NPR station. She is also the host of BG's podcasts. Syeda is a news junkie who loves non-fiction, from documentaries to the Real Housewives. She is a proud Texan and Longhorn with a mild obsession for all things French. Syeda has previously reported for the Daily Texan and KUT News in Austin.