Growing up desi in the western world can be tough.  Many of the experiences we face are not often caught or featured in the media. This has given a rise to many badass desi-identifying millennial artists. Going by the name of "The Pakistani Martha Stewart," aspiring physician and comic artist, Saher Sohail, captures illustrations that truly reflect the life of an urban Pakistani girl.
Sohail has been gaining popularity on various social media sites not only from her artistic talents but her wit and ability to address controversial and important issues. Most of the pieces Sohail creates reflect the reality her and many of her second-generation desi friends have to deal with on a daily basis.
"I always had ideas, but never acted on them. Now that I have my stylus and Galaxy Note phone with me all the time, I'm always doodling. Whether it be when I'm the passenger in a car ride, waiting during a doctor's appointment, procrastinating or any leisure time I have."
We, at Brown Girl Magazine, had the opportunity to speak with the twenty-four-year-old on her experience as a rising artist and the inspiration behind her art.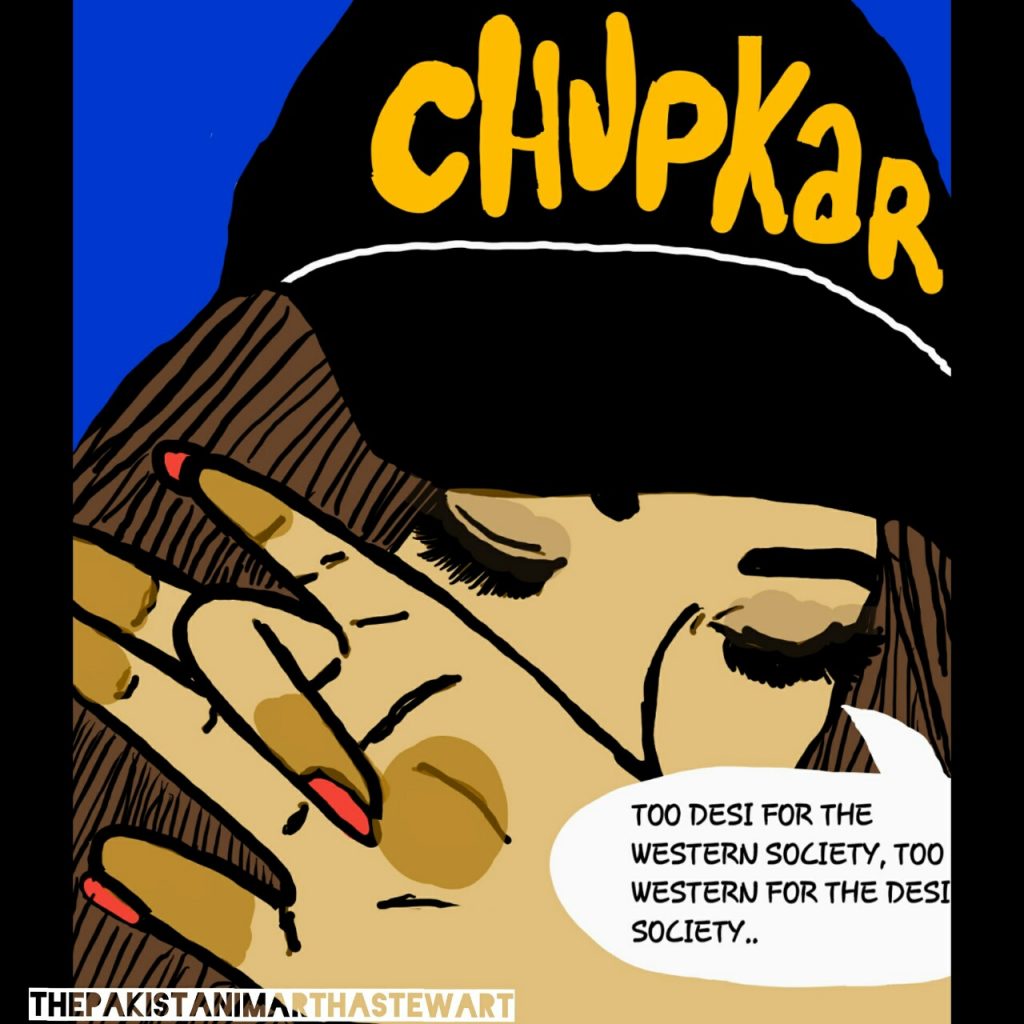 Although born and raised in the United Stated, Sohail grew up in a conservative Pakistani Punjabi household as the eldest of three siblings. Art allowed her to have a fun way to share her experiences, jokes and cultural familial concepts in visual representation.
"To know that this comic or illustration will invoke the same sort of feelings in another person is the best part about my art," Sohail said.
Sohail has always has always been passionate about crafting and drawing. In college, she often threw parties to encourage others to do "Do It Yourself" or DIY projects with her.
"My friends jokingly coined my nick name as 'The Pakistani Martha Stewart'. The name was quirky and matched my personality, and quickly caught on. From then on its become sort of an alias over time. Recently I've found a joy in making artworks—whether it be canvases, prints or quirky comics based off of funny experiences as a young desi woman."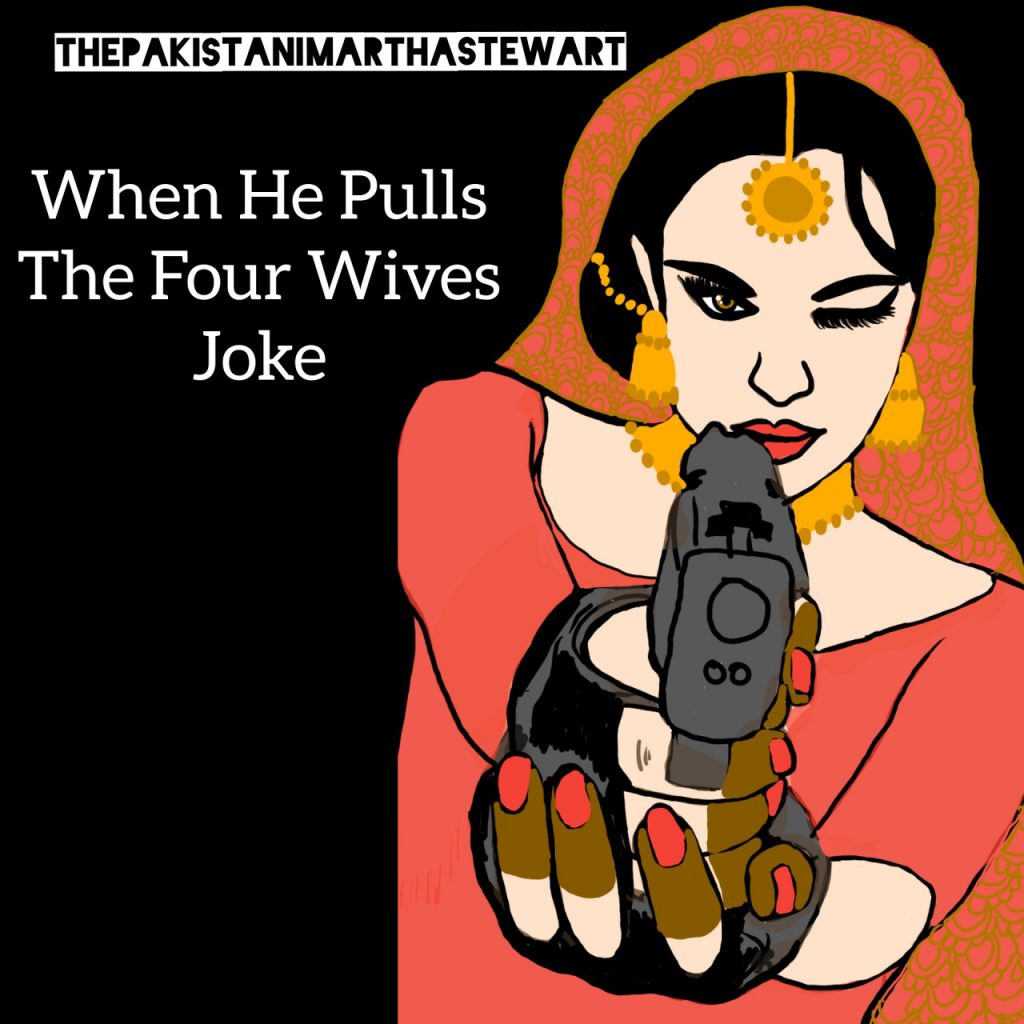 Sohail describes her art as colorful and memorable, like her personality. She hopes her art will allow women to relate to one another through similar experiences.
"The idea that you can make people come together and laugh about the hilarious subtleties of our culture is something that inspires me. To be able to take step back and laugh about a similar experience like having strict parents, rather than be embarrassed or feel outcasted amongst non-South Asians is what I take pride in. Something as small as this can make a difference."
While nervous at first to share her work, Sohail now pridefully does so. The positive feedback and encouragement she has received empower her to share and draw more, even her mother encourages her to do so.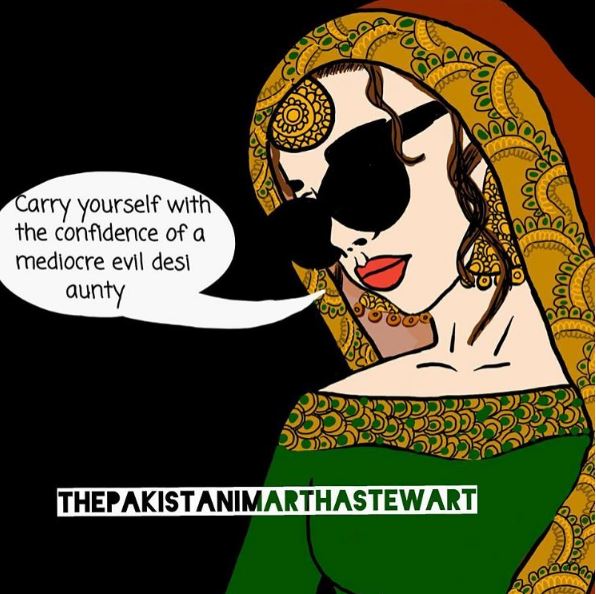 Uniting people through her art, Sohail hopes to bring a platform to South Asian women that allow them to freely express themselves.
According to Sohail, even a small message from someone telling her they have a good laugh over one of her pieces is the most rewarding aspect of her work. While her primary goals and plans involve pursuing a career in the medical field, she plans to keep art an important aspect of her life.
To see more of The Pakistani Martha Stewart's artwork, visit her Instagram page.