by Pri
Dear Pri,
I recently got married and it was an arranged marriage. Since then my life has been a series of bad situations. My partner and I have no connection and we fight more than we talk. I am always angry. I feel like I made the wrong decision. My partner is a nice guy in general, but there are so many little things that just irritate me, and my behavior towards him is not exactly cordial. I have no idea what is going on with me anymore.
Sincerely,
Lost Soul
Dear Lost Soul,
I am very sorry to hear that you are having a tough time as a newlywed. The first year of marriage is said to be the hardest, and I can not think about how much more pressure having an arranged marriage can add-on to the first year of marriage.
I noticed you wrote that some of the things your partner does "irritates you." Have you ever tried to voice your opinions in a healthy manner? I'm not sure what kind of "behavior" you are referring to, when you state that "my behavior towards him is not exactly cordial," however, I can suggest that if you feel like you and your partner are in a unhealthy relationship, it's better to step back and put safety first.
It sounds like your partner and you are lacking communication skills. My suggestion would be to attempt to communicate in different forms, in order to find a style of communication that works best for the two for you. A marriage is supposed to be a life-long commitment, within limits.
In today's society, even within the South Asian community, divorce rates are increasing. It is becoming more socially acceptable for South Asians to obtain a divorce when their relationship turns south. However, divorce is often a last resort.
Keep in mind, getting to know someone is very frightening in general. Getting to know someone after you are already married can be even more difficult. I would suggest having "date nights" in order to help learn more about each other in a fun way. You may feel like your anger/tension is high due to not knowing much about your partner. It is often said, you should never stop dating your partner, because everyone changes over time. Within a marriage, couples often tend to grow as people together, forming one soul.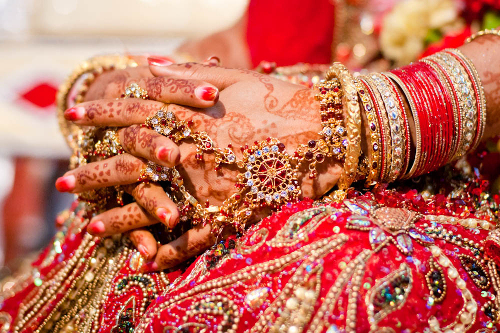 Some other healthy suggestions I can provide for you would be:
1) Try to find a common interest, that both of you can enjoy together. This will give you both with a conversation starter, without any added tension.
 2) If you have a disagreement, instead of letting the anger/guilt build up, discuss it and work through it in a healthy manor. Every relationship has it's ups and downs. The relationships that often work out, are the ones where both parties put their differences aside, and work together to find a solution that fits best for their lifestyle as a couple, which is called compromising.  With that being said, never go to bed angry.
3) If you feel like you cannot talk to your partner about intimate things in your life, it would suggest that you and your partner lack the idea of trust. Trust is one of the most important qualities to have in a relationship. In order to built trust, you have to be willing to put yourself out there, and risk becoming vulnerable. Once your vulnerable, you will see that your ability to trust your partner will become easy.
4) I would also suggest that couples counseling may be a healthy way to voice concerns in a safe environment. If you look on the website: Psychology Today, search for a counselor in your area.
5) It sounds like you are looking for direction. Unfortunately, there is no right or wrong way to work through problems in a relationship. There are healthy and unhealthy ways to help learn and voice your concerns to your partner. My suggestion would be, try to control your tone of voice, which will often force your partner to control their tone of voice. More than likely, if one party is yelling, and the other one is not, the one who is yelling, will be more likely to tone down their voice, to match the pitch of their partners. This is called learning to communicate effectively in an assertive manor
6) Lastly, if you feel like you are in danger, there are plenty of resources for domestic violence situations. Domestic violence does not always have to be physical. There are ways to help deal with difficult situations with support of others whom have gone through similar scenarios. SAWERA and SAKHI are resources specifically designated for South Asian women looking for different kinds of resources, including help with domestic violence.
I hope you and your partner find a way to work through this bump in the road. Marriage and loving your partner unconditionally are a beautiful way of life, however, at the end of the day, you have to decide what is best for you. If what is best for you is walking away from your partner, then I suggest you follow your heart and gut. If you follow your gut feeling, you will never be able to say that you did something you did not believe in.
Good luck, and I hope that you find what you are looking for, with or without your partner.
Sincerely,
Paging Pri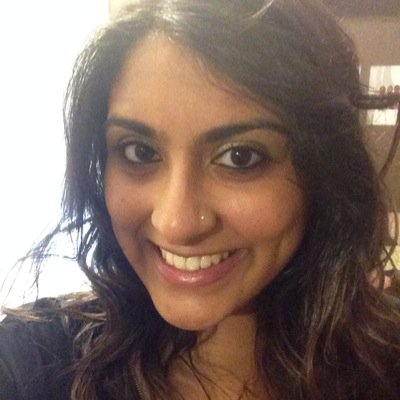 Pri graduated from Texas Woman's University with a Bachelors of Arts in Psychology. She is pursing her Master's of Arts degree in professional counseling at Amberton University. Pri has over four- years of experience working with adults with severe mental health diagnosis'. Pri is very knowledgeable about the South Asian community and hopes to give insight to young women on a variety of topics, such as: relationships, culture, family life, personal concerns, etc. If you would like Paging Pri to answer your questions, please feel free to write to her at pagepri@0mq.349.myftpupload.com. All submissions will be kept confidential.