by Saumya Bhutani – Follow @SaumyaNotSonia
Bollywood, unfortunately, sometimes garners a reputation for spitting out predictable, generic romantic comedies. Anushka Sharma's latest home production "Phillauri" counters this notion with a unique perspective on the age-old tale of forbidden love.
The film begins in modern day Punjab where Kanan, played by Suraj Sharma of "Life of Pi" fame, returns home after spending time abroad in Canada to marry his high school sweetheart, Anu. As the festivities begin, Kanan shows signs of cold feet, but to make matters worse, the family pundit has some unsettling news for him. Kanan has an unlucky kundli ("birth chart") and so he must marry a tree prior to marrying Anu to rid him of his misfortune and ensure his marriage to Anu is without problems.
It is from this tree marriage, however, that problems ensue. Living in the tree that Kanan married is the ghost of Shashi, played by Anushka Sharma, here to haunt Kanan because now he is technically married to her, as well. What follows is a series of comedic mishaps as Shashi interferes with the wedding events, but what ultimately results is the transportation of the audience to 1919 to discover Shashi's own unfinished love story with recent Bollywood import, but longtime star of Punjabi cinema, Diljit Dosanjh.
The plot of Sharma and Dosanjh's love story unravels with the unclear future of Kanan and Anu's impending nuptials. The two stories are weaved together relatively seamlessly until they finally merge to resolve as one.
Because of its duality, "Phillauri" delivers more than your average Bollywood rom-com and melodramatic period piece. As the kids say these days, "Getchu somebody that can do both," and "Phillauri" does just that. The set-up of a lavish Punjabi wedding with sassy Punjabi families, complete with an alcoholic dadi (grandma), gives the film a light and playful air. The parallel story of Shashi provides a more serious tone along with the interesting historical context of India's burgeoning independence movement.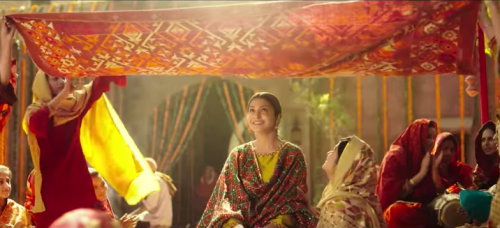 The film garners more praise because even its historical story slightly veers from the tried-and-tested. You'll find no Hindu-Muslim love story-conflict here nor does the British presence in India dominate. Instead, we are treated to the wits and talents of courting poets and songwriters.
Still, my criticism of the film stems from the eventual predictable nature of the old-time love story. My biggest complaint is that the comedic potential of our modern-day wedding, goofy families and all, could have been tapped into more.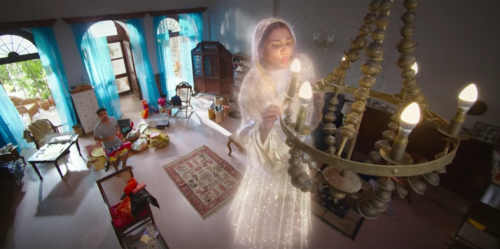 Sharma delivers a standard solid performance, but kudos to her and her brother, Karnesh Sharma, for co-producing the film. The standouts are the faces newer to Bollywood, Suraj Sharma and Diljit Dosingh. The former nails the clueless man-child afraid of committing, while the latter makes the 20th century countryside Punjabi bad boy look really good. Like… really, really good.
Speaking of Punjabi countryside, "Phillauri" also gives us the fantastic scenery of that countryside. Finally, the music was light, but slightly unremarkable.
Overall, "Phillauri" is worth your time, so check it out if you're looking for a sweet Bollywood rom-com with historical and supernatural twists.
[Photos source: Screenshot/Fox Star Studios]
---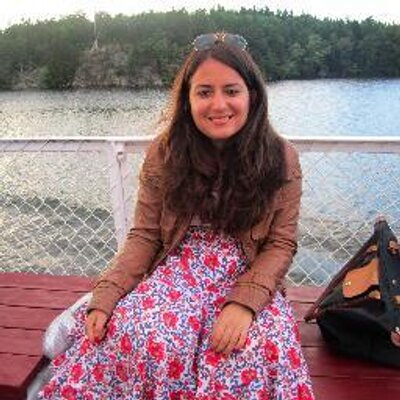 Saumya Bhutani is a graduate of Vassar College, where she majored in History and minored in Biology. She wrote her thesis on the relationship between beauty ideals and the changing roles of women in India in the late 1970s. Saumya is an aspiring physician but also considers herself a history aficionado and pop culture junkie.