The American brand, Anthropologie, shot its March Lookbook in Rajasthan, India, with our favorite brown girl model Neelam Gill.
There's no better way to officially welcome Spring than with Gill's spectacular looks for the everyday American Desi girl (minus the pricey retail tag).
Known for its eclectic vibes and Asian influences, Anthropologie's clothing certainly fits with Jodhpur and Jaipur as its royal backdrop.
For those unfamiliar with this pretty face, Gill, 19, formerly Neelam Johal, is a popular British model of Indian descent from Coventry, England.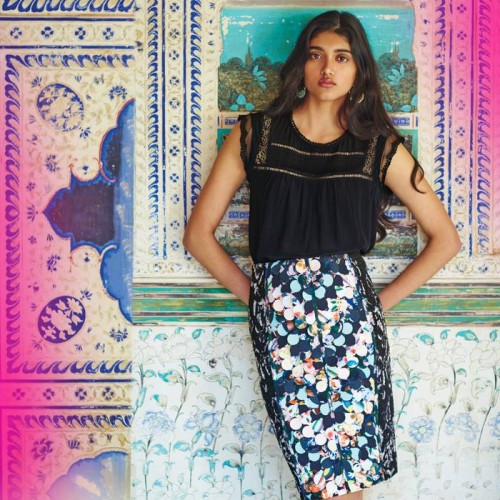 Since becoming the first British-Indian model to cast for last year's Burberry Prorsum campaign and walking the ramp for the iconic brand during London's Spring/Summer 2014 Fashion Week, she has never looked back.
In a recent interview with Elle, the teen trailblazer said:
"I was supposed to go to University this year, but instead, I'm modeling full time…Honestly, I didn't think anything would happen with modeling, so I took a [year off of] school just to see how it would go. But now, I've gotten so busy that I've had to defer."
More recently, she was handpicked by Kanye West to model at the launch of his debut collection for Adidas at the New York's Fall 2015 Fashion Week.
"He was so nice," Gill said in regards to working with West to Elle. "I was shocked. He is one of my favorite rappers. And I told him the story of when I was in high school and I worked in retail and I saved up my paychecks for months to buy tickets to see him live. And he said, 'I know you from the Burberry shows! You're doing such a good job!' He was really, really supportive!"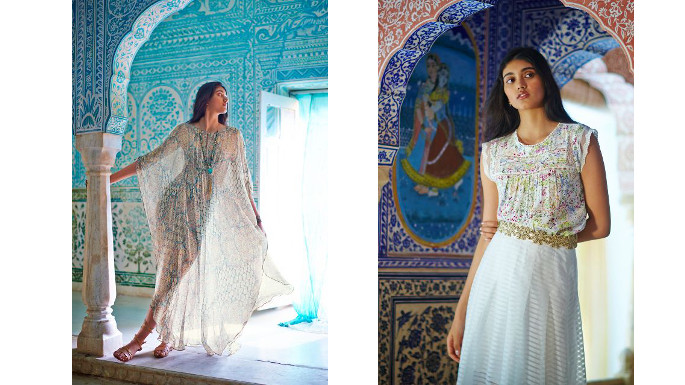 There's more to Gill than just modeling, and here's proof, according Elle:
"This is the thing—I do love books. But when I say, 'I love books,' I'm afraid everyone thinks I'm geeky! But there isn't just one side of me. Yes, I love reading and I love literature. But I love rap and I love hip hop, too."
[Photo's Via Anthropologie's Facebook Page]
---
Sheena Pradhan started her career as a nutrition major at Drexel University. She founded and ran a business called Nutritious Balance after college in 2011. In 2013, she competed in her first pageant, Miss New Jersey USA, which she credits for empowering her and teaching her how to follow her dreams. Sheena is now pursuing her original dreams of working in the fashion industry in New York City. Sheena is now a stylist and hopes to soon call herself a fashion editor. You can read her writing at Brown Girl Magazine and India.com on a range of topics from fashion to nutrition.