This post was originally published on our partner website India.com:
Today NBC's "Parks and Recreation" takes its final bow, which means no more Pawnee, no more Leslie Knope and perhaps most importantly for all of us, no more Tom Haverford.
Tom, played by comedian Aziz Ansari, was over-the-top, obnoxious, dumb at times and yet still completely lovable and hilarious. He started as Leslie's office mate and became so much more: With his restaurant and subsequent food business, he became the successful mogul he always dreamed of becoming. Thankfully it was not because of his cologne, does anyone else remember how bad Tommy Fresh supposedly smelled?
Over the years, Tom has had his fair share of romance troubles, business troubles, friend troubles and life troubles in general, but we have always continued to root for him. And why is that? Because Ansari is insanely good at playing this ridiculously endearing human being.
So, let's take a second out of our day to really honor the man who is Tom and what we will miss most about him. Right off the bat, here is one of the obvious best things about Tom: He was never an Indian stereotype. And for that, we truly have Ansari to thank.
1. His Big Business Dreams
Never being one to stay stuck at a boring government job, Tom's America-sized dreams of becoming a big-time businessman lead to some entertaining ups and downs in his life. If it was not for the pure, unbridled joy and hope Ansari brought to Tom's entrepreneurial spirit, we would not double over with laughter at such incredible business ideas like "making a baby tuxedo line," "contact lenses that display text messages," "white fur earmuffs for men" and Eclipse "a nightclub that is only open for one hour two times a year. Cover charge? $5,000!"
2. His Lady Loves
Even more important than his business dreams (at times) are Tom's lady loves. In another testament to Ansari and the show's progression of Tom as a character, Tom went from a creepy wannabe womanizer, in the first episode, to being a loving boyfriend and someone who is deeply invested in having a great future with his fiance, Lucy, in the last season. Tom has grown leaps and bounds, as has Ansari's portrayal of the character. And the way he handles the emotion of love now is quite impressive, especially when you consider how he started.
3. His Friendship with one of the Greatest Humans on the Planet — Jean Ralphio
Is there anyone more grating, annoying, hilarious and perfect than Ben Schwartz's Jean Ralphio? There are not many people who can simultaneously be the best and worst human being on the planet, yet somehow Jean does it. And he scored a top-notch friend like Tom. Another confirmation to Ansari's talent is how well he worked with his co-stars, and his relationship with Jean is the substance of legends. At some points in the show, the duo are mostly known for their pretentious and obnoxious characteristics. But at other times, Tom had to give Jean some tough love about the real world. In the end, Tom always supports his best friend and Ansari figured out how to balance the tricky line of annoying and endearing with his character.
4. His Friendship with the "Parks and Recreation" Crew
During his time in Pawnee, Indiana's "Parks and Recreation" department became a close knit group of friends. Tom stuck by his co-workers who in turn always had his back. In fact, his friendships with the team, and Donna in particular were some of the most memorable highlights of the series.
Starting with his hilarious and at first, well-spirited bet over who could dig up the most dirt on another member of the department, Tom and Ron discovered secrets about the other that could destroy lives and reputations. Tom was one of the first to find out about Duke Silver, Ron's jazz musician alter ego, and Ron found out about Tom's green card marriage to Wendy (she is Canadian). The secret brought the two polar opposite characters together, to an actual friend status Ron might begrudgingly say.
And then, of course, there is "treat yo self" with Donna. Once a year, Tom and Donna had the tradition of pampering themselves with the most luxurious and ludicrous things money could buy. We saw it once in 2011 when the two friends bring Ben along to their self-proclaimed holiday, and he bought a Batman costume as his treat. And we saw the "treat yo self" festivities again in 2017, during the final season's flash forward, when Tom took Donna to Beverly Hills for their shopping day in honor of her upcoming wedding. Now, that is a really good friend.
5. His Beautiful Spirit
Despite his ridiculousness, Tom, was a dear friend and invaluable asset to the Leslie Knope gang/"Parks and Recreation" team, he is an incredible ally during the worst of times, a "swagger coach," a goofy kid brother type, and a wonderful boyfriend. Even without all the signature bling Tom (and Ansari) brought to Pawnee, Indiana, these traits still make a pretty perfect guy. Tom will certainly be missedClosing a seven-season run as one of the most critically acclaimed shows on television, watch the series finale of "Parks and Recreation" on Feb 24, 2015 at 10 p.m. on NBC. 
[divider]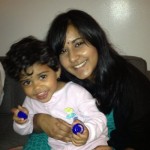 Born in Texas, went to college in Missouri and now living in New York City, Keertana Sastry has a unique perspective on being Indian in different parts of America. Keertana has been working as both an entertainment, culture and lifestyle reporter, as well as a casting assistant for the film and TV industry. She loves to infuse her Indian heritage into her work and life.