by Queenie Shaikh – Follow @browngirlmag
Recognized as an "Instapoet" for the footing she has garnered online with her poetry, dealing with societal brutality, ill-treatment, and femininity, Rupi Kaur's formerly self-published collection "Milk and Honey" has sold 1.4 million copies around the world and is currently into its 16th printing edition. Almost unheard of for a first-time writer, Kaur's collection quickly became a New York Times Bestseller and a top favorite, especially amongst its female audience.
The Indo-Canadian poetess is presently on a mini world tour promoting work from her first and second manuscript as part of her dual-book deal with Andrew McMeel Publishing. Although the name of the succeeding book will not be revealed until later this year, it certainly did not stop flocks of people flooding into St. James's Church in Central London to listen to the mind behind the gripping masterpiece, do a reading of her work in a live, interactive session.
With an injured hand that didn't stop her from her book tour, the first image of Kaur in most minds mirrors her words, dark and profound. While the latter is true, she certainly is the opposite of sinister and gloomy. Adorned in a simple yet elegant cream colored dress, her badass personality and beaming face lit up the entire church as she took center stage and commenced the evening, happily poking fun at herself and discussing experiences as a young immigrant in North America.
Kaur's poetry collection is a book that every woman needs on her nightstand. It's definitely not a casual, flip-through coffee table read; the contents are heavy, touching, riveting, and involve a roller-coaster ride of overwhelming emotions. Written in Kaur's signature simple verses with sketches almost sensually escorting exquisite poetry, the skilfully sincere words read like the daily shared experiences of today's contemporary women.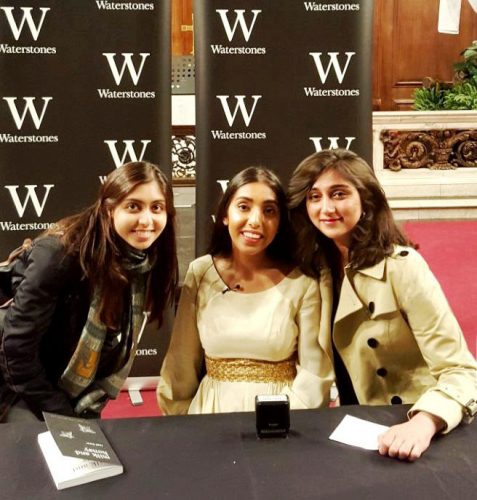 [BG's Nur and Queenie with Rupi Kaur.]
The manuscript is divided into four parts in which the poetess experiences love, defeat, grief, and healing in different phases of life. Her photographical drawings and powerful words catch the collective imagination of nonconforming millennial readers, who refuse to succumb to society's (more often than not) misogynistic set of rules. She said,
"It is weird how poetry can make you feel visible and alive. People used to think it's a dead genre—they should come and see all these beautiful faces accompanying me today!"
With a relaxed posture, eyes closed and fingers magically weaving words in the middle of a 17th century church, she teased her audience with small verses from her new book and admitted that she didn't think she'd possibly write another one.
"I honestly didn't think I'd pen down a new book. I always thought it'll be a one-off thing, but my agent told me to cut myself some slack and have faith."
Kaur took those wise words to heart and resolutely refused to be a one-hit wonder. After a 3-month writing retreat to sunny California, she is all set to return with her new collection. Sharing her excitement with the audience, she animatedly said,
"I might not have been sure before, but I promise you it is really good."
She meticulously discussed her lack of understanding of another language along with living with her parents and three younger siblings in a basement flat when she first arrived in Canada.
"It was weird to transition to a place where I didn't understand anything, from the one where I was surrounded by love and affection at all times."
Her spoken-word performances were not always well-received, however. Kaur discussed that various communities considered her feminine topics or trauma-related subjects too "raw" and "indigestible." But things have turned around for the better, they are now fully supportive and encouraging. She openly admitted being thoroughly disenchanted by her skin tone when younger and suffering from low self-esteem. She said,
"'You're beautiful' was the compliment I really craved—being smart or talented wasn't important to me, but being called pretty was something that I really wanted to hear."
All throughout her performance, Kaur enticed the audience in enthusiastic superstar fashion, leaving them star-struck. The viewers were asked to snap their fingers along to versus they found particularly moving, as a result of which the show was accentuated by sounds of mass finger clicking acting as emotional scenery for her words. A few stanzas from the new book were also accompanied by instrumental music, further highlighting the importance of poetry and the impact her words have on readers and admirers.
With her fan-following increasing every day, Kaur has reformed the 21st century poetry industry with simple verses that do not require heavy, in-depth analysis but leave an insightful influence on book-lovers and poetry enthusiasts alike. And sold-out shows and people lining up the streets for hours to watch her perform are a living testimony of why "Milk and Honey" was still in Amazon's top 40 bestsellers in the UK last month, subsequent to 18 months of publication.
---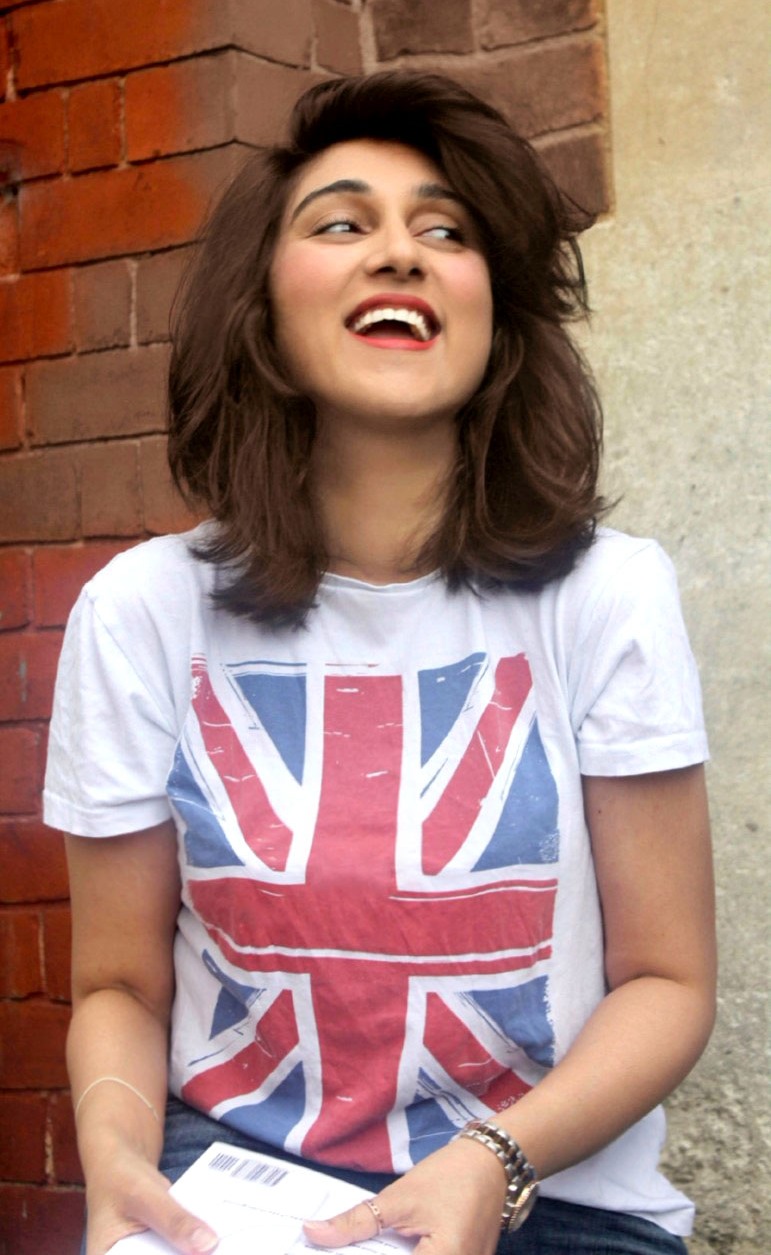 Desk bound by day and travel bound all other times – Queenie thrives on her weekly dose of biryani and chilli paneer. She recently released her first book called The Poor Londoner, which talks about comical expat experiences people face worldwide – as well as her own as a Londoner. Currently a Postgraduate at the University of Oxford – she is further pursuing her passion for Journalism and Creative Writing. Queenie is often found photographing the streets of London; is a huge fan of leather jackets and red lipstick, frequently binge-reads the Harry Potter books and loves cuddling furry little animals. She can be found on Facebook and Instagram.