by Zara Husaini – Follow @zarhus
This post was originally published on our partner website India.com:
As a bride-to-be, planning a wedding is nothing short of a challenge. But as a South Asian bride-to-be, I can firmly say, planning a South Asian wedding is more than a challenge—it's a massive undertaking.
Akta Adani found herself in a similar position when planning her own wedding, after which she decided to do something about it, and that is how her start-up, India Boulevard, was born.
"I believe that the best things in life happen when you least expect them," Adani, 30, said. "And that came true for me in early 2015, when I was planning my wedding."
Adani was overwhelmed by the process of choosing the perfect outfit for her big day.
"While I was looking for the ideal bridal outfit, I constantly found myself making a compromise between quality and price," she explained. "The high markups, off-the-shelf designs, and limited variety were some of the major barriers, not to [mention] driving around in Mumbai in peak traffic hours."
As any South Asian bride will tell you, planning an Indian wedding means you need not one, but several amazing outfits for the festivities—this is enough to stress out any bride, especially since the outfits you want are not easily accessible unless you view them in person at the boutique.
"Most of these designers didn't have an online presence where I could review designs before visiting them," Adani said. "The experience made me realize that the fashion industry is still running offline in an increasingly online world. To me, that was a problem I wanted to solve—and it prompted the entrepreneur in me to start India Boulevard."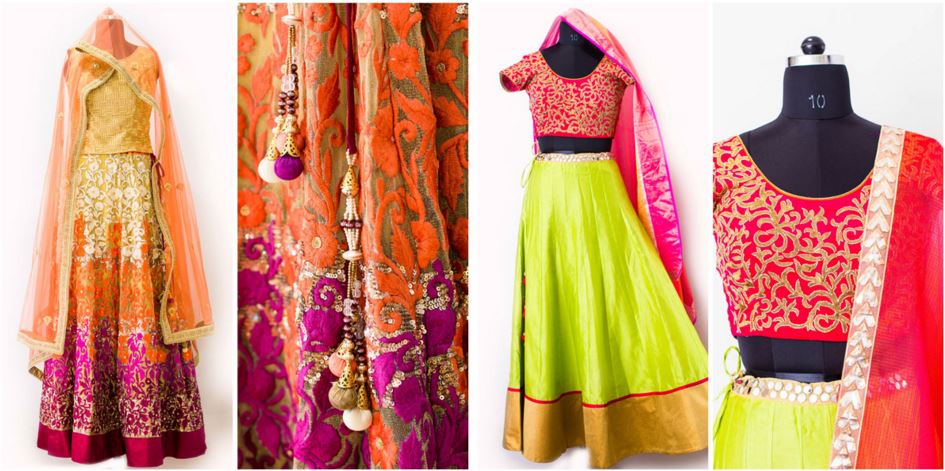 In fact, one might say that the entrepreneurial spirit has always been in Adani's DNA.
"I've always had the entrepreneurial genes," she said. "From my father, who ran a chemical manufacturing factory, my mother, a fashion designer herself, to my brother, who runs an e-commerce platform—so I guess it was only a matter of time before I walked down the entrepreneurial path."
But Adani wasn't always an entrepreneur—she spent 10 years working in client services, business development and technology, for both start-up companies and large corporations like Morgan Stanley and Bloomberg.
"Over the years, I have seen the impact that technology has had on businesses from improving communication, bringing efficiency to enabling global commerce," she said of the influence her business background has had on her company. "When I look at the existing landscape of the fashion industry, I realized that this industry has not completely embraced technology. So rather than sit on the fence, I decided to change the way things are being done through India Boulevard."
Living the life of a fashion entrepreneur might sound like a dream come true to many, but Adani is the first to admit that it is not always the glamorous job one might imagine.
"I love shopping and fashion, but most of us only see the glamorous side of the industry through designer outfits in malls and beautiful pictures," she explained. "We don't see the day-to-day challenges faced by designers to get their creations to the end consumer, whether it is coming up with something unique, measurements or the perfect fabric. In my case, watching my mom run her own fashion boutique gave me a ringside view of the industry and the challenges faced by boutique designers."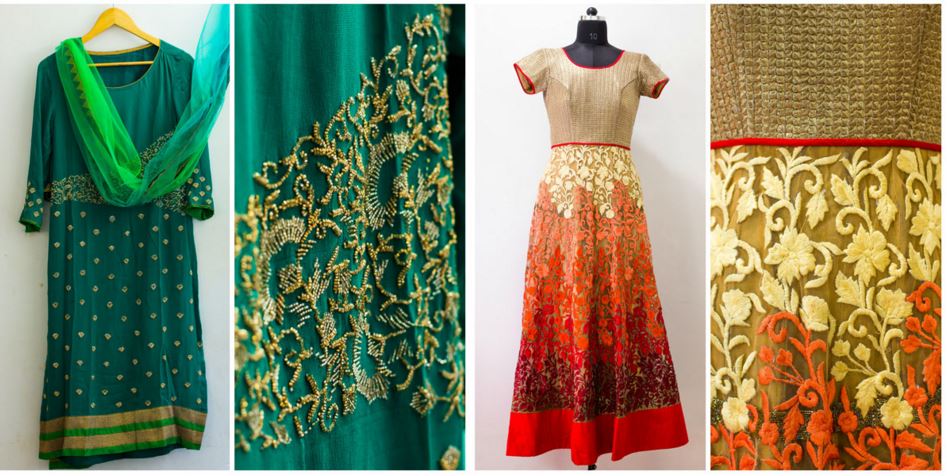 When Adani recognized this void, her natural problem-solving instincts kicked in—and that is how India Boulevard found its beginnings.
"As an individual, I love solving problems and I decided to apply my passion for technology and love for shopping to solve a problem that I deeply care about," she said. "Given the experience during my own wedding shopping and those of my mother, I realized that there is a huge problem on both sides of the coin. Customers are looking for unique and affordable outfits, whereas designers are looking for new channels for customer acquisition and growth."
Adani does have one piece of advice for other would-be fashion entrepreneurs.
"The fashion industry is highly competitive and constantly changing. In such a space, it is important to differentiate yourself and cultivate a niche. My advice to anyone would be exactly that. Differentiate yourself, stay focused and follow your passion," she said.
For IndiaBoulevard.com, Adani is certain about what differentiates the company from others.
"What sets India Boulevard apart from other fashion labels and stores is that we are not a label and don't intend to be one. In fact, India Boulevard is an e-commerce marketplace platform that connects individuals with a suite of boutique designers to tailor custom outfits like anarkalis, lehengas, sarees, and more, based on your personal style. We are a technology driven company and thus do not suffer from some of the more common issues that generally plague fashion stores," she explained.
Despite the fact that Adani managed to create a company that is completely original, the process of becoming an entrepreneur was certainly not easy for her.
"Starting India Boulevard, there were a lot of mixed emotions for me," she said. "I had to unlearn a lot of things that were standard in my prior jobs. In those firms, the structure and roles were well defined. With India Boulevard, I had the pleasure of starting something from scratch and see it grow every day. From setting up the website, learning about the industry, to working with designers and customers; each day I am constantly learning new things and think of ways to be one step closer to my mission to democratize fashion for everyone around the world."

---
On Thursday, November 19, we introduce you to the latest from the tech fashion world: India Boulevard. Founder Akta Adani wants to meet you, the quintessential brown girls, who wish to wear custom-made outfits designed by the fashion designer of your choice. Hang out w/us at The DL in New York City.
RSVP TODAY! http://ow.ly/UqKsP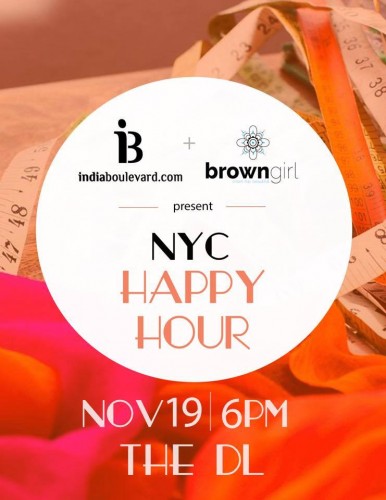 ---
Zara Husaini is a Chicago-based writer/editor who has covered everything from fashion to breaking news. She's a graduate of the Medill School of Journalism. You can find her personal blog at statementscene.com.