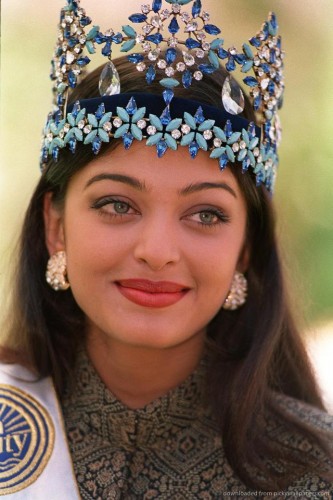 Although I am not a fan of her's and there's definitely something about her laugh that irks me, that woman sure is something!
She had everyone drooling over her during her era, she was every Indian man's dream girl, she still is the very definition of beauty in India – yes, I am talking about none other than the very famous Aishwarya Rai.
Don't get me wrong, I am not here to talk about either how beautiful she is or how plastic she is, because I think you've heard it all by now and that's not even the point I am here to make.
The point is – Aishwarya Rai used what she got to the fullest. She didn't hide it, she didn't become lazy with it, and she didn't ignore it. On the contrary, she groomed it, she worked with it, she took pride in it and she showed it to the world. I personally don't like people who have incredible talent or gift and don't use it. I mean if you've got it, flaunt it, whether the talent is physical or intellectual.
I don't even entirely agree with the title she was given as the "most beautiful woman in the world," because I have seen women on a daily basis that may have less glamorous lives, but just as much grace and beauty. The only difference between them is that they chose different paths in life.
Rai put all her efforts into make her beauty shine, not just in India, but all over the globe. She modeled, she did beauty pageants, she did Bollywood, then Hollywood, and she did a fabulous job in all of them. Okay, maybe not so great in Hollywood, but she did do a lot better than the Hindi film industry legend Amitabh Bachhan did, to be honest. Also, she was definitely one of the pioneering actors coming from Bollywood to break into the Western movie industry and, as a woman, I applaud her for it.
Culturally, South Asians tend to marry off the daughters that are considered more idealistically beautiful at an earlier age than others, to the richest prospects they can find. Rai didn't conform to such mentalities.
Rather, she used her beauty and her skill set to represent India in a way no one ever did on the international platform. Believe it or not guys, people don't know who Sachin Tendulkar is but they know Aishwarya Rai! She is the synonym of Indian beauty in other nations, as positively or as negatively we may want to view that. The Netherlands even named a tulip after her!
Years later, she did not conceal herself in an invisibility cloak even when she was denounced by the media for 'still' being fat just a few months after becoming a mother. Instead, she faced the world head-on by showing up all dazzling and dignified at the Cannes Film Festival.
She redefined beauty, that being beautiful does not always mean having a perfectly sculptured body. Sometimes, it means just being courageous enough to stand up with your head held high and walk into the crowd, adorned with the few extra kilos of blissful motherhood.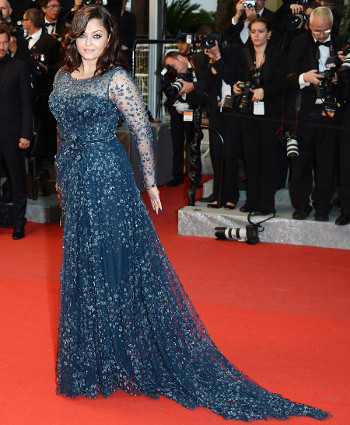 In my eyes, she is no less than the most admired people in India like Sachin Tendulkar, Amitabh Bachhan, A.R. Rahman because like them, Rai used her talent in its entirety and made India proud by putting it on the map in a very unexpected way.
[divider]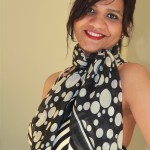 Shilpi Agarwal is a software engineer by profession with a fervor for reading and writing. She believes that life is all about learning new things and improving yourself as a human being every day. She also loves to travel, shop, listen to music and watch movies. Steve Jobs and M. S. Dhoni are her superstars.