Anita Kalathara is an Indian-American actress born in New York and now based in LA. Selected to be in ABC's Talent Showcase 2015, Anita most recently wrapped YouTube Red's first feature "Dance Camp," the FOX feature "Mono" and the indie film "Trafficked" with Ashley Judd. Some of her TV credits include playing the young Mindy in "The Mindy Project," roles on NCIS, "Jane By Design" and "Richie Rich."
Anita is also focused on her own project, a short film about an Indian couple, which aims to finish by the summer. When she isn't working, she can be found on random street corners looking for L.A. food trucks. If you see her, say hello.
Here's what we found out about the immensely talented Kalathara as part of our Fast Five interview series, which highlights budding actors and activists in the South Asian community. 
How did you get started in acting? Do you have an entertainment background?
Are we going as far as back elementary? Because I crushed it as a no-name orphan in
Tell us about your YouTube Channel AnitaBeME.
I started a YouTube Channel when I first moved to LA to basically have someone to talk to since I knew no one in LA. So I documented my journey and gave advice about moving to LA and acting as I learned it. Now I still do videos on acting and LA from time to time, but I am starting to venture into new territory. Spoofs with my family, rants, sketches, and even attempts at a few covers. I'm always open to suggestion so I do a lot based off what people who watch me request.
What was a highlight of your acting career?
Probably one of my favorite moments so far was the first day we did a performance on set in 'Dance Camp.' It was just so surreal to be in a dance movie around so many talented people and the rush of performing and killing it. My first time on set ever was as an extra on 'Step Up 3' and Jon Chu who produced that movie also produced 'Dance Camp' so that was pretty crazy. Also during rehearsals, the amazing choreographer Fatima Robinson asked me to work with her to add a little Bharatanatyam choreo into one of our dances so that was a life goal complete.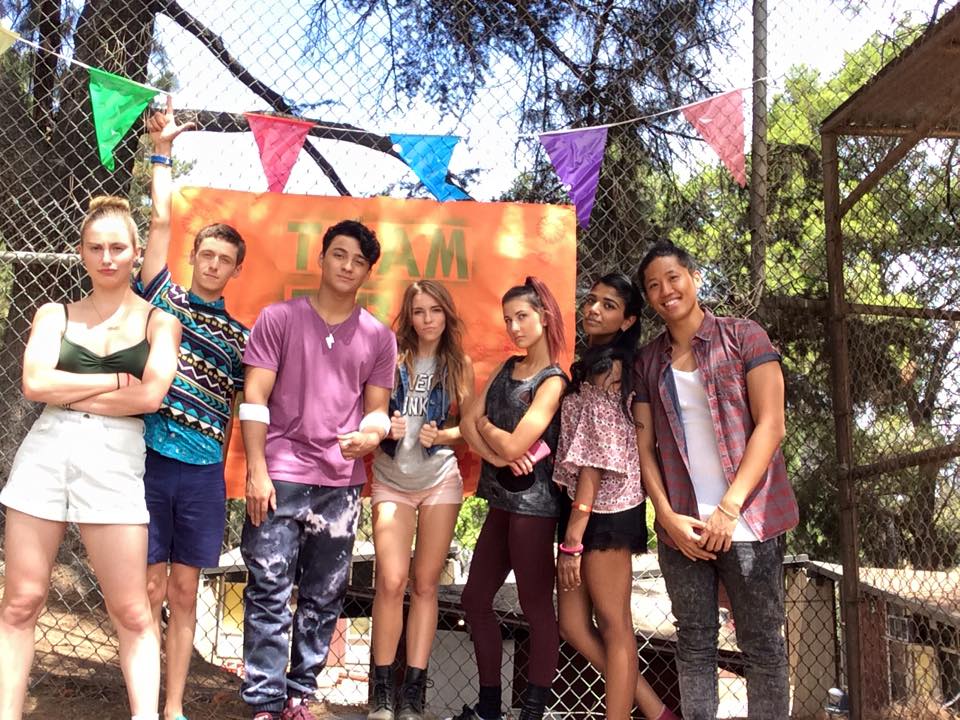 Who are your favorite artists/influences? Who do you draw your inspiration from?
Well, I met Will Smith at a screening earlier this year and I'm not sure if it was the laughing-through-stuttering part that gave it away, but he knew I was his biggest fan.  [Also], what Brie Larson does on film continues to leave me breathless. She's such a beautiful story teller and continues to raise the bar for the rest of us. I love that she had played such a range and is not afraid of dark and gritty roles.
What advice or experiences would you share with BG's aspiring to break into the entertainment industry?
Don't be afraid of making mistakes. This whole industry is a ton of trial and error, but if you work hard and stick with it, it pays off.
For more information about Anita, follow her on her Twitter and Instagram page or visit her YouTube channel. Be sure to check her out on Netflix in Mono – The Fox Digital movie coming out in July 2016.
---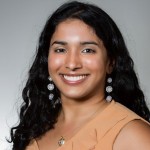 Born in New York and now living in Baltimore, Neena Abraham is the Project/Ad Sales Manager at Brown Girl Magazine. She joined the magazine to work with and befriend inspiring South Asian women as well as stay connected to her culture.