by Sonali Gupta
This post was originally published on our partner website India.com.
With political shows on the rise, HBO has released a new dark comedy series "The Brink," starring Tim Robbins (The Shawshank Redemption), Jack Black (School of Rock), Aasif Mandvi (Spiderman 2) and Pablo Schreiber (The Manchurian Candidate).
The show's premise revolves around the dramatic entanglements of the main characters caused by the impending World War III: womanizing U.S. Secretary of State Walter Larson (Robbins), sleazy Foreign Service officer Alex Talbot (Black), drug-peddling Navy pilot Zeke Tilson (Schreiber), and sarcastic embassy worker Rafiq Massoud (Mandvi).
Branding itself on the laughable nature of the world's current crises, the series tagline "welcome to a world of trouble" promises to bring intrigue, heavy humor and global danger. The 30-minute episode series, produced by Jerry Weintraub and Jay Roach debuted on June 21, will highlight different scenarios of danger across the globe; from Jerusalem to New Delhi.
The creators of the show, brothers Kim and Roberto Benabib, hoped to develop a real-life satirical drama on a bigger scale.
And the end of the world it is indeed: when there is nothing left to do but laugh, "The Brink" provides a space for people to laugh at serious moments of turmoil and encourages audiences to revel in the weird, satirical behavior of the show's characters.
Mandvi, who is no stranger to satire, can be seen dishing out doses of his political humor as a correspondent on "The Daily Show with Jon Stewart." In "The Brink," Mandvi's main character doesn't stray far from his usual role of cynicism and dry humor.
The Mumbai-born comedian is also co-producer and writer for the HBO series. Mandvi, who made his TV debut in 1988, has made several appearances and featured guest roles on a variety of TV shows and films, including "The Internship," "Million Dollar Arm," and "Jericho."
The show also features upcoming South Asian actress Melanie Kannokada ("Love Lies and Seeta," "NCIS: Los Angeles") as Mandvi's sister Fareeda and potential love interest to Black.
"The Brink" features a diverse cast of actors, each bringing their unique talents to the table. The show plans to change focus each season to a new global crisis while following the lives of the same set of main characters, keeping the season interesting and fast-paced.
With a 10-episode season and two episodes aired, HBO's latest series is a balanced combination of dark comedy and high-energy drama with a backdrop of geopolitical conundrums.
Be sure to catch Mandvi and the rest of the cast Sunday at 10:30 p.m. EST on HBO.
---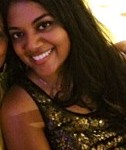 Sonali is as a freelance journalist and community activist based out of New Jersey. She spent the last three years living in India, which inspired Sonali to begin documenting her experiences as an Indian-American both in the U.S. and abroad. Her main topics of writing include lifestyle, entertainment, and health and wellness. You can follow Sonali's work and travels on Twitter or on her blog How Strait the Gait.