Every Tuesday night, no matter how late I come home, I make it a point to watch the latest episode of "The Mindy Project." It has been a ritual of mine for years at this point. Similarly, when Aziz Ansari's show "Master of None" premiered on Netflix, I pretty much spent my next available weekend binge watching the ten-episode season.
And if you think I only watch these shows because of their brown lead actors, I'd say you were probably right, but, hey—I'm just trying to help out the fellow brown community! I don't think there's necessarily anything wrong with that.
I was especially looking forward to Ansari's Netflix series, primarily because of some of the interviews he gave leading up to the show's debut. In particular, I was intrigued by a few of his quotes from  the popular New York Times article he recently wrote in which beautifully explained the role of South Asians on American television and movies.
Seeing an Indian character in a lead role had a powerful effect on me, but it was only as I got older that I realized what an anomaly it was. I rarely saw any Indians on TV or film, except for brief appearances as a cab driver or a convenience store worker literally servicing white characters who were off to more interesting adventures.

Even though I've sold out Madison Square Garden as a standup comedian and have appeared in several films and a TV series, when my phone rings, the roles I'm offered are often defined by ethnicity and often require accents.

Sure, things are moving in the right direction with 'Empire' and 'Fresh Off the Boat.' But, as far as I know, black people and Asian people were around before the last TV season. And whatever progress toward diversity we are making, the percentage of minorities playing lead roles is still painfully low.
Not only is this a brown guy leading in his own Netflix series, he is adamant on breaking down stereotypes! This past weekend was the first one I had free to be able to binge-watch the entire thing (because let's be real—when the entire series is on Netflix you're not not going to watch the entire thing in a day). I dedicated my entire Saturday to watching the show, and here I am on Sunday writing a mini-review that I did not expect to write. 
While Ansari did play a brown guy in a non-stereotypical role of an actor in New York City (its own cliché, but hey, at least not one usually associated with brown people), and he played it well and wrote some really eye-opening and poignant scripts—I especially recommend the second episode, "Parents," to anyone who is a first generation child.
But after watching the series in its entirety, I did find myself wondering why Ansari, an Indian man born to Muslim parents, played a Hindu character.
I recently went to an Ansari stand-up show where he did clarify that while his name was very Muslim, he said he is pretty much an atheist, and as a Muslim, that has never particularly bothered me. But even if he identifies as an atheist, we can't possibly know the real reason why Ansari's show did not have Muslim characters.  
He chose to cast his real-life parents as his parents on the show, but he turned Shoukath and Fatima Ansari (both very Muslim names) into Ramesh and Nisha Shah. Not to mention, Ansari plays a character named Dev Shah—a very obvious Hindu name. 
Granted, while it is never explicitly shown in the series that Dev's family is Hindu (I will let you know if I am wrong on this when I do my inevitable re-watch of the series), and the surname "Shah" can really go either way, but the names Dev, Ramesh and Nisha are traditionally Hindu names.
After I finished watching the series, I spoke to a fellow brown girl friend about this. I asked her why she thought he would change his religion. My friend thought the answer was obvious,
"You can't have a dramedy kind of show without showing being in a lot of relationships and hooking up. Muslims don't really do that. A show about Muslim people in America would be boring."
I do think she had a point. Ansari's show "Master of None" can fall into several genres, one of them being a rom-com. The character of Dev goes on dates with different women in nearly every episode, and there are plenty of scenes of him having sex with these women (the very first scene of the series is him having sex!).  
I hesitated while writing this piece because I knew it would involve the use of some blanket statements, and this is one of them: I know casual sex and dating is not accepted in most traditional Muslim families, and when you are trying to write a show that at least in part features the ups-and-downs of dating as someone in their early thirties, the "typical" Muslim lifestyle may not be adaptable to fit the bill.
However, it still stung that she thought the lives of Muslim people were not really worthy of being on a screen because of a lack of casual dating and sex.  
My friend went on to say,
"Imagine the show "Friends," but this time imagine if none of the main characters were able to date anyone. It becomes a totally different show that'd probably have been cancelled after the first season."
So, now my life was being deemed unworthy of television because I didn't have the romantic prowess of Rachel Green? Does everyone think like this?  Is this the reason we will see shows starring Asians and Hindus but not Muslims?
I also found it funny that she used the word "boring" to describe Muslim lives when in the wake of recent current events, the media makes it seem like Muslims are anything but boring people.
Maybe I'm reading too much into this, and maybe it's not fair to assume why Ansari did not infuse his Muslim heritage into his characters, but before I close my piece, I wanted to list some mainstream, popular American shows that starred a Muslim character in a positive light. I could, however, only think of a couple of shows. If you know of more, please share in the comments below! 
I mean, there is Priyanka Chopra's "Quantico," which does cast a Hijabi character—the twins, Nimah and Raina, but they do play not the lead role.  
There is also Asif Mandvi's character, Rafiq Massoud, a Pakistani employed by the U.S. Embassy, in HBO's "The Brink," but the show, unfortunately, was pulled after the first season.
I think now more than ever when Islamophobia is at an all high, it is imperative to showcase Muslim-Americans in a more mainstream way. Perhaps not in spite of our so-called "boringness," but maybe because of it.
---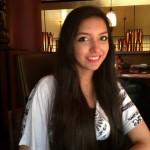 Fariha Siddiqui is a New Jersey girl living in Orlando, Florida, where she attends medical school.  One of her favorite hobbies is writing, especially about her Pakistani culture and what it means to balance Pakistani roots in an American society. In her free time, she loves binge-watching romantic comedies and sitcoms. Follow Fariha on Twitter for regular updates.