by Meet Sukhadia – Follow @browngirlmag
Growing up in the small town of Parsippany, New Jersey, my friends nor I knew what a fraternity was. It was the fall of 2014 and I was learning all new things about my new home for the next few years, Rutgers University. I was having a blast learning about all the cool things to do around campus and the freedom that came alongside them. "Hey man, are you going to AIR social tonight?" one of my new friends asked. Looking at him cluelessly as he explained the event, I decided to go and learn more about the organizations around campus.
Meeting all kinds of new people and interacting with many organizations, I realized that Delta Epsilon Psi Fraternity, Inc. was the best fit for me. Not only did this organization have brothers from my hometown that I had known before, they were all welcoming and presented all sorts of new opportunities for me in the future. Hanging out with the brothers at the recruitment events and around campus, I had decided that this was exactly what I wanted to be a part of.
A year later in fall of 2015, I crossed into the Brotherhood of Kings and it took me no time to realize that I made the right decision. It worked out perfectly in the end as my Pledge Captain and Big brother were both from my hometown. Not only did I always have someone to go to for issues with school work, I was blessed enough to have lifelong friends that I fit in with right away. Time flew by and I made countless memories with my brothers as we approach Spring of 2017.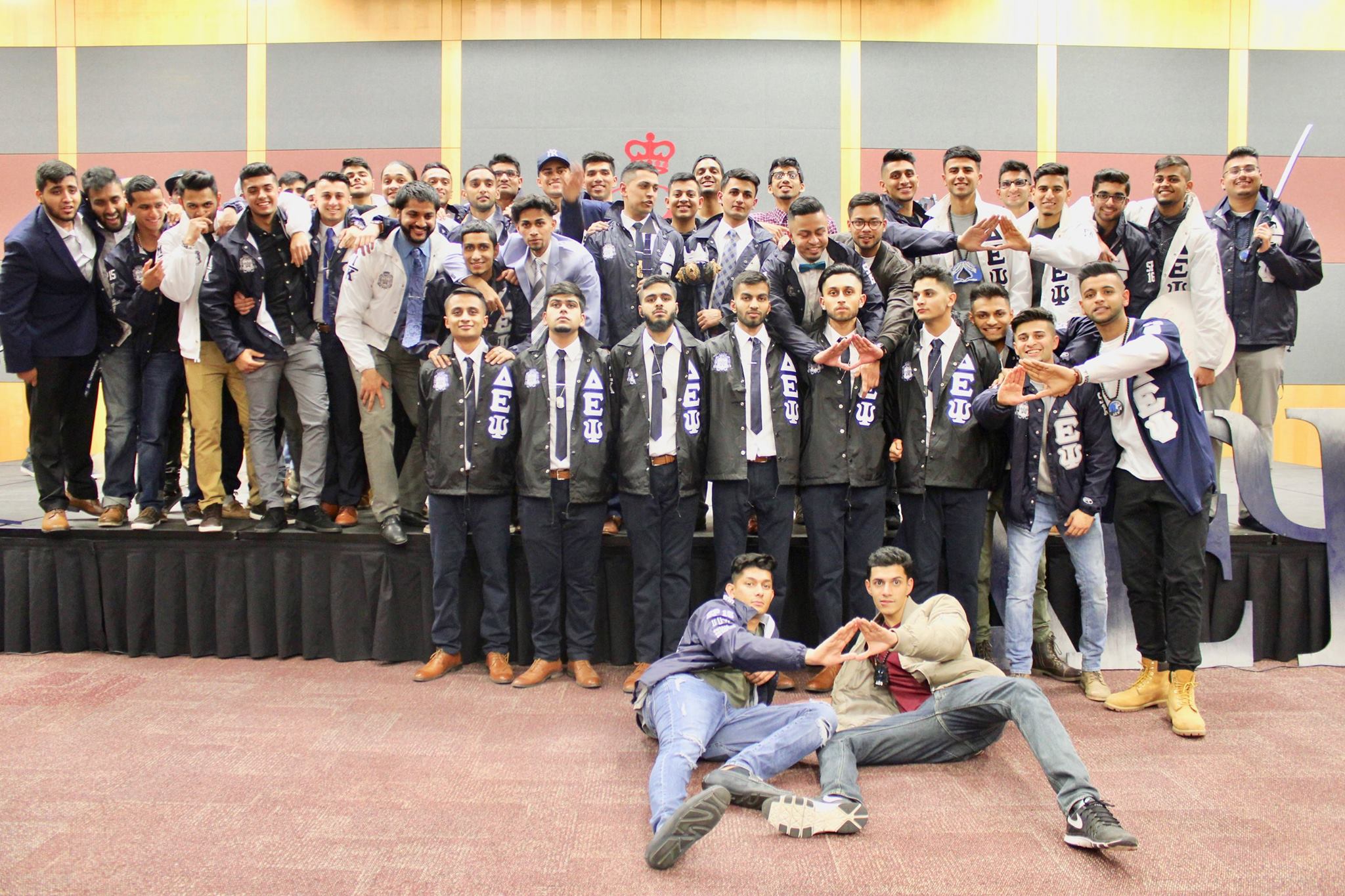 Now I see myself "on the other side" as part of the recruitment team in the form of a rush chair. Making a transition from a clueless freshman to an experienced junior, I fully understand how important the pillars of brotherhood, discipline, and commitment are to every single brother nationwide. Although we constantly joke around and laugh, when the time comes we are serious and concentrated on the vital tasks at hand. Having a social presence on campus while giving back to the community and supporting the philanthropy of Juvenile Diabetes Research Foundation is a balance that we the brothers are proud to represent.
Everything from my daily interactions to small study habits has changed in a positive aspect ever since I crossed into this brotherhood. The entire active body and every brother nationwide represent their letters with pride, understanding that the pride is earned rather than given. Speaking on behalf of every single brother of Delta Epsilon Psi Fraternity, Inc. I can confidently say that we all owe the credit to this movement to the 18 founding fathers who put in hard work during 1998.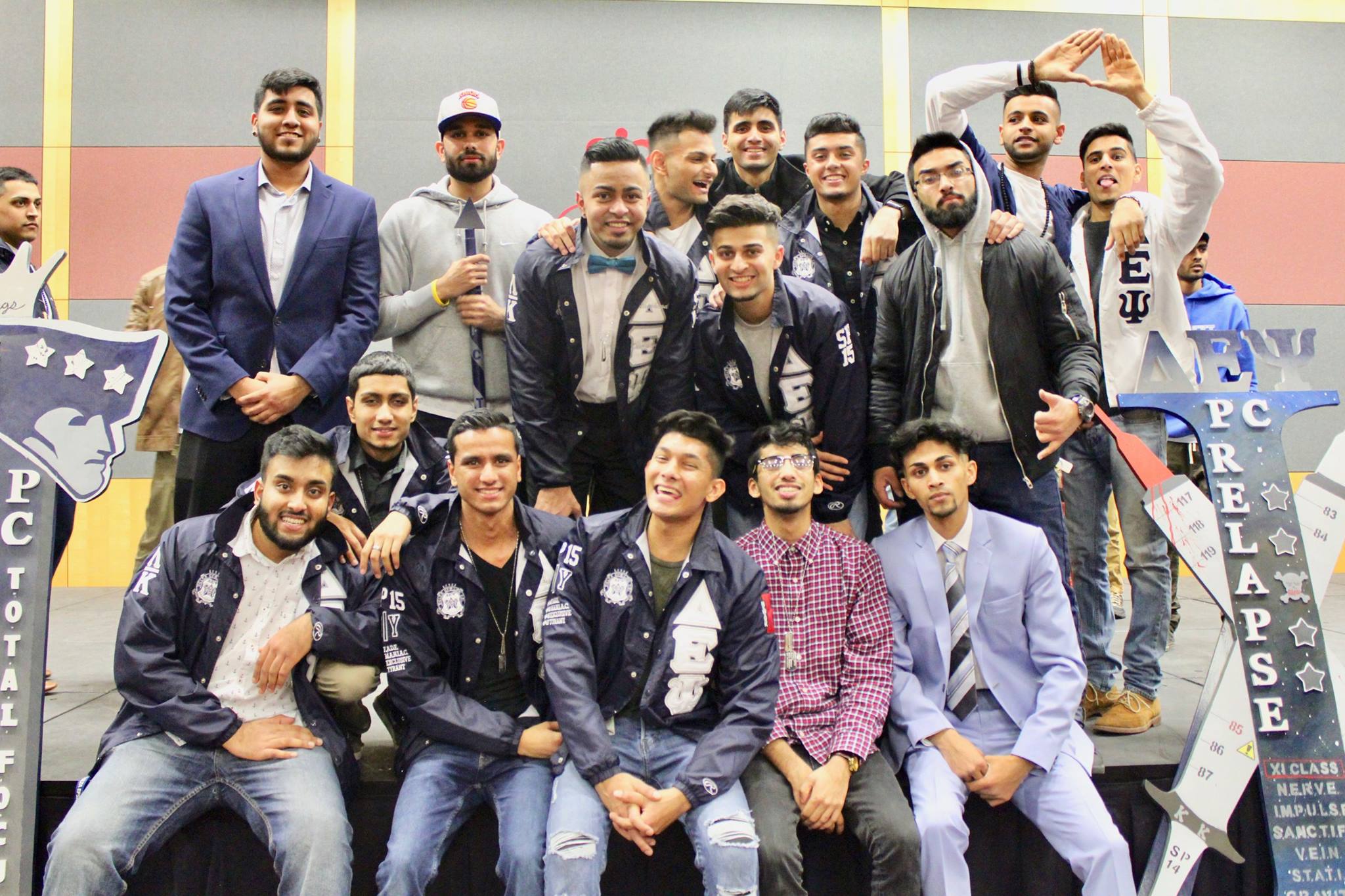 Founded in 1998 at the University of Texas at Austin, our Eighteen Founding Fathers of  Delta Epsilon Psi were driven to strengthen the South Asian presence on their campus. Driven by the three pillars of our fraternity; Brotherhood, Discipline, and Commitment, these eighteen men created an organization that would impact thousands.
We hold our pillars as fundamental cornerstones which bond our brothers across the nation. Today, we strive to build a South Asian presence at prestigious universities across the nation; however, our goals and purpose have expanded to a much more diverse array of motivations.
Even more than being a prominent social organization, our ambition is to become the nation's most successful service fraternity. Our service endeavors always attempt to benefit our national philanthropy, Juvenile Diabetes, which has been our main philanthropic motivation since the passing of our brother, Vishal Bhagat in 2006. Vishal was afflicted by Juvenile Diabetes from an early age and during his time as an active member of the fraternity he helped originate the Sugar-Free Bowl.
---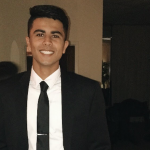 Meet Sukhadia is a 20-year old junior at Rutgers, the State University of New Jersey at Brunswick. He hopes to finish his undergraduate degree in the Biomedical Engineering field at RU. He enjoys watching basketball and is a huge LeBron James fan. Meet is known most of all for his childish nature and love for candy.