by Priya Kaur
Dating  independent Desi women is like dating someone who has Type A personality. They have their minds made up, they know what they want and there is no time for games or drama. It is about living and growing together to better both parties futures, instead of one persom dragging the other along.
Growing up as a middle child, I learned to be independent at a very young age. I tend to rely on myself instead of others. I learned to follow my heart and gut, rather than listen to the opinions of those around me. I applied to college on my own and planned my future without the consent of my family. I rarely relied on my family and friends in times of need, and learned to bottle things up. But when times got really tough, I realized being independent does not mean you have to rely only on yourself.
I was taught to live by Sikh morals and values, and our faith teaches us to be warriors, so sometimes expressing my feelings and asking for help was not always the first route taken. Also, naturally, being the middle child, suffering from middle child syndrome, I bottled things up. I kept to myself, and while I was very social, most of my friends knew little about me.
This tends to lead to problems with my personal relationships because I do not readily open up my feelings and emotions. It was not that I did not feel comfortable with my partner, but it was the idea of me relying on someone else, other than myself. But my most recent relationship taught me that it is safe to slowly open up and rely on someone else from time-to-time.
As the famed philosopher Socrates once said, "Some people build walls, not to keep others out, but to see who cares enough to break them down."
This is the definition of an independent woman. I know I'm guilty of this. I tend to self-sabotage certain areas in my life, not because I'm not ready for it, but because if I hurt myself, then I can live with it, but the idea of someone I love breaking me down, that's bothersome. More so, the idea of another person having that much of an affect over me, really scared me. But I never really understood it until my last relationship.
If you find yourself dating an independent woman, keep in mind that she will take some time to let her guard down, share all of her feelings or ask for help right away. And ladies, despite the internal battle within yourself, if you are with someone caring, take the plunge and make it work!
Here are some tips to keep in mind, when it comes to dating an independent Desi women:
If you find that she is pushing you away, fight for her! She is testing you to see if you will always be there, like you have been saying.
If she is taking time to open up to you, than know that you must be someone special. It is hard for an independent woman to rely on other people, so give her time to trust you on her own, don't force her. Forcing her to do something she is not ready for will only push her further away.
Let her know that you are there to support her, not do things for her. This will help her see that you want to help her achieve her goals and dreams.
If she says she wants some alone time to process her thoughts, believe her! She will call you when she is ready to talk with a better mindset.
If she is pursuing a demanding career that you may not be fond of, be patient and try to understand what she does for a living! Her passions and career goals may not match up to yours, but you can surely find a middle ground.
If she's not ready for marriage and kids…well then, she's not ready! Let her find herself, and if that means dating a couple more years, perhaps buy her a promise ring instead! Spend this time wisely because it will pass you by.
If she wants to spend some time with her girlfriends, trust her and let her go! She will send you cute, fun selfies, and even tell you she misses you!
Face it, sometimes we can be blunt and outspoken about your life choices or decisions, don't take it personally! The intention is to help, not to bring you down.
And finally, if she says she's not in the mood for some love-time-in-bed, respect her feelings! Try being romantic instead, and next time, you'll surely get lucky!
Bonus tip: Sometimes we need to be called out on our bluffs, so call us out! A significant other who is not afraid to stand his/her ground, is someone an independent woman needs!
[divider]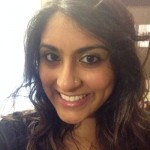 Priya Kaur graduated from Texas Woman's University with a Bachelors of Arts in Psychology. She is pursing her Master's of Arts degree in Professional Counseling at Amberton University. Priya has more than four years of experience working with adults with severe mental health diagnosis'. She hopes to give insight to young South Asian women on a variety of topics, including relationships, culture, family life, personal concerns, etc.