The following post is brought to you by our sponsor, IndiaBoulevard.com— a curated marketplace for Indian fashion, and was republished with permission. All photos are courtesy of the IB team. 
Being that today is Holi—the celebration of color—we started to wonder, what would Kylie Jenner wear if she were Indian?
To start, unless you're @trustmedaddy (whom we LOVE), aunty and uncle aren't letting you go anywhere with pink hair.
Disclaimer: here at IndiaBoulevard.com, we encourage self-expression, so go on with your bad self.
We took some creative freedom and dressed Kylie up in custom made IndiaBoulevard outfits. We're not photoshop pros but needless to say, we had a lot of fun.
Presenting, Kylie Jainner.
P.S. Check out how we outfitted sister, Kim Kardashian.
1. If only she had a kulfi flavored lollipop to match her hair and outfit.
2. Mirror work mirror work on her blouse, who's the fairest sister of them all?
3. Poolside in Goa or Calabasas, who can tell?
4. Sari selfies
5. Kris Jainner approved
6. Repurposing that dhoti skirt.
7. Borrowed from Tyga. All Hail King Kylie.
---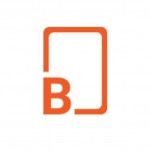 IndiaBoulevard is a curated marketplace for Indian fashion. We connect customers from all over the world with a variety of designers; to make custom made ethnic Indian outfits. We believe that every individual is unique and has their personal style. Our platform values your inspirations, style, color and spending preferences to customize a unique design just for you. Our mission is to make designer wear accessible to everyone everywhere.