The following post is brought to you by our sponsor, IndiaBoulevard.com— a curated marketplace for Indian fashion. All photos below are courtesy of the IB team.
It's needless to say that your wedding gives you memories for a lifetime. As a bride you like to cherish those beautiful pictures, videos, and greeting cards and even begin to treasure them as time goes on. Although you can indulge in fun memories through pictures and videos, and those funny messages in your greeting book, there's something that usually remains packed away, and unvisited, after your big day—your trousseau.
Your wedding lehenga is one of the most important investments you make for your nuptials, so why let it fade away into a thing of the past? Modern day trends encourage fashionistas to mix-and-match and reuse your ensembles, so why not try and reuse your wedding lehenga?
Don't know how? Well with a bit of tapering here, and some stitching there, your trousseau can turn into something you can wear again and again! India Boulevard provides every bride with a list of ways to reuse her lehenga. So here it goes ladies—brace yourselves, and make room in your closet because there'll soon be another addition to your wardrobe.
Reuse the blouse:
Believe it or not but the blouse of your outfit is such a versatile piece. Pay no heed to how embroidered it is because if that's the case, you can simply pair it with a simple skirt. However, if you opted for a rather plain top, then it only makes sense to pair the blouse with a heavier bottom. Some brides may even choose to wear a cropped blouse with their lehenga and that's even better! When it comes to reusing your cropped blouse, you can not only pair with a different skirt, but also experiment with a fun palazzo, or add a modern-day twist and wear it with harems!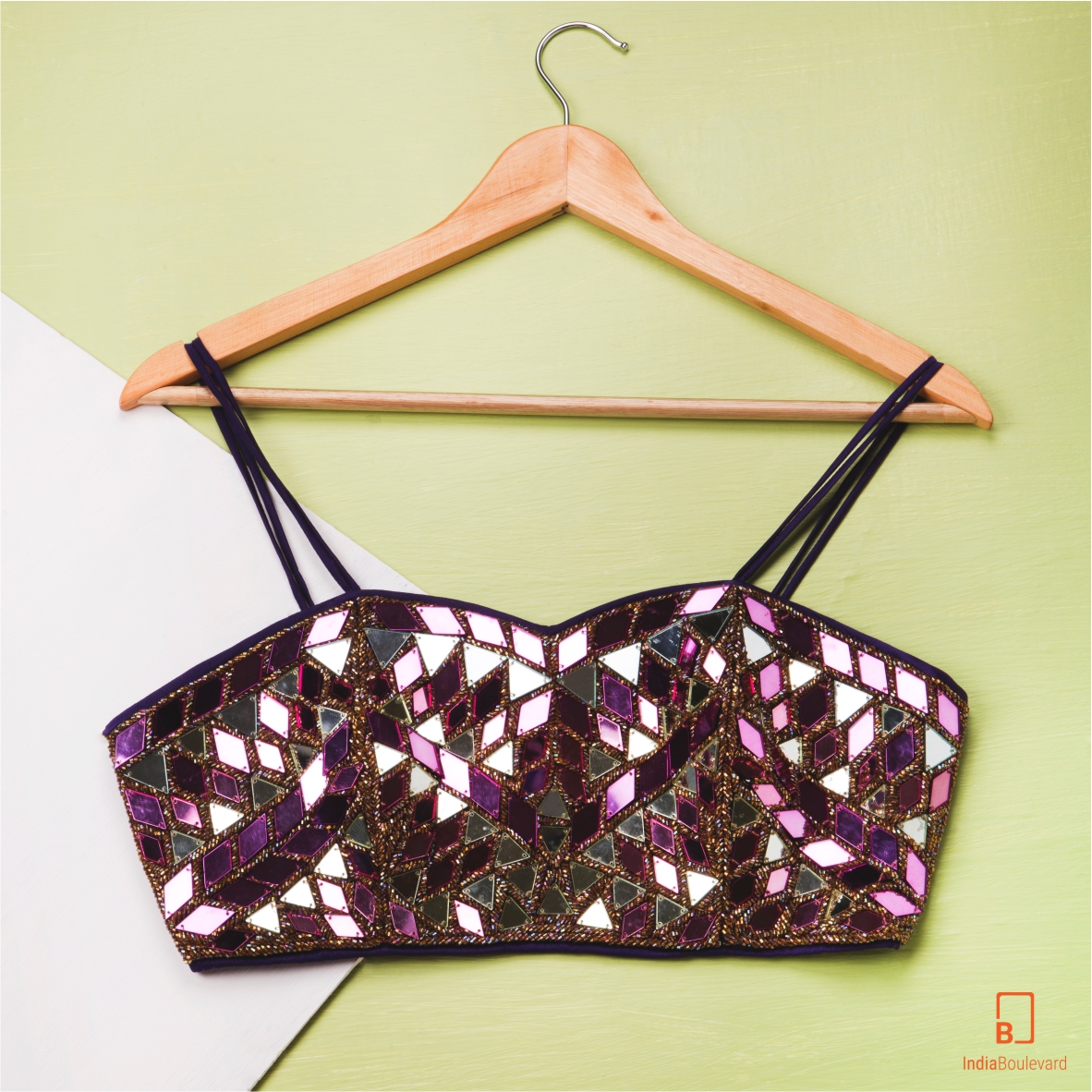 [If you chose to wear an embellished blouse (something like the one above)  on your wedding day, reuse the blouse with a simple skirt!]
Make it into an Anarkali:
This idea has to be the go-to for every bride. Sometimes lehengas can get a bit over-the-top based on the occasion you're planning on attending. But the anarkali is a classic, and timeless, trend. Simply convert your two-piece lehenga into an anarkali and pair it with simple jewels. All of a sudden your bridal look is turned into a bit of a subtle ensemble.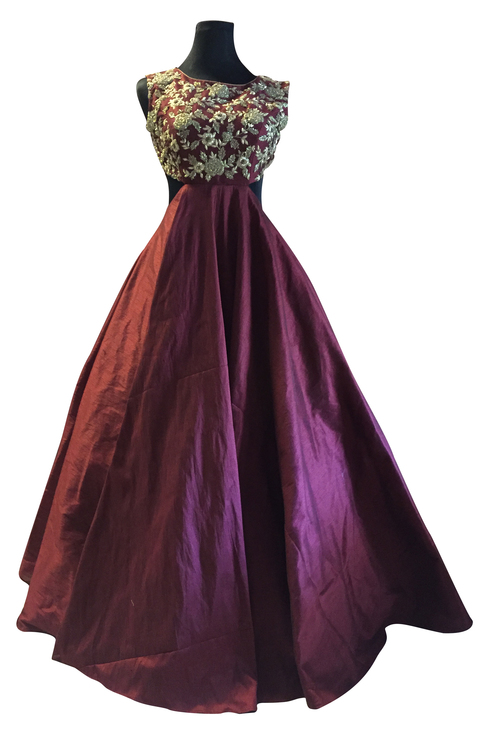 [Your wedding lehenga can turn into an anarkali quite seamlessly. Simply stitch the top to the bottom and you have a timeless ensemble to add to your wardrobe.]
Reuse the skirt:
Judging by generic wedding lehengas, the skirt is usually the heaviest piece. So if you decide to reuse the skirt of your trousseau, remember to pair it with a relatively plain, even contrasted, blouse. Wear your original dupatta and all of a sudden you're ready to rock this look at a close relative's wedding. Have we now encouraged you to pester a loved one to get married?!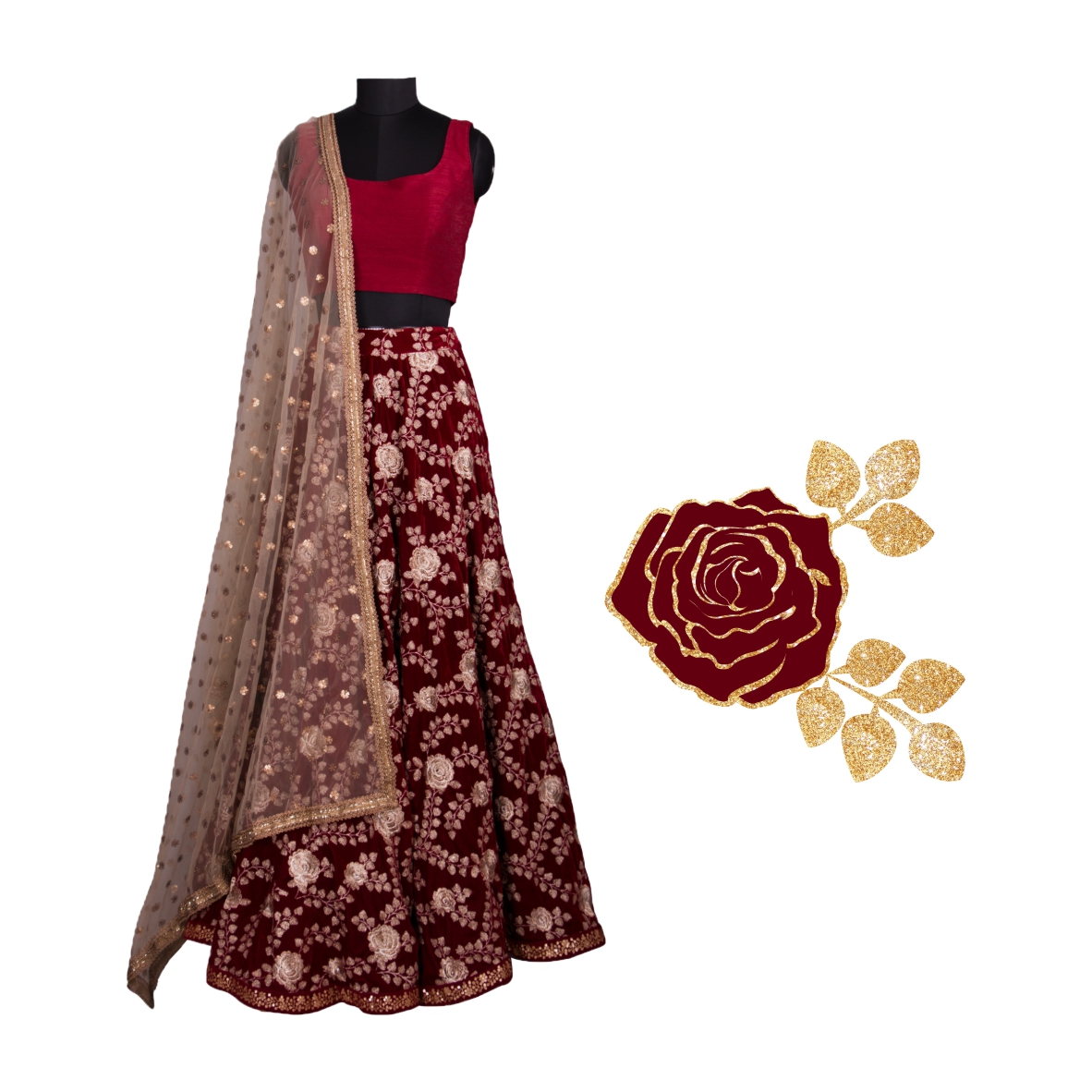 [A heavy skirt is normally the staple of every trousseau. Next time you feel like rocking it again, pair it with a plain blouse.]
Convert your heavy dupatta into a blouse:
The dupatta of your outfit alone can make a pretty loud statement. If it's relatively weighty you can always convert it into another blouse and reuse it with a skirt, or even a saree.
Drape it differently:
We can all agree that there is a classic bridal look that we all aim for. And as much as your trousseau, hair, and makeup influence the way you appear, draping plays a huge role in your final impression. So it's really simple to take away the bridal effect from your lehenga by simply changing the way you drape it. For example, drape your dupatta to mimic a saree, or casually tuck the left side of the dupatta into the skirt and bring the rest of it around behind your back, and adjust it on your right shoulder.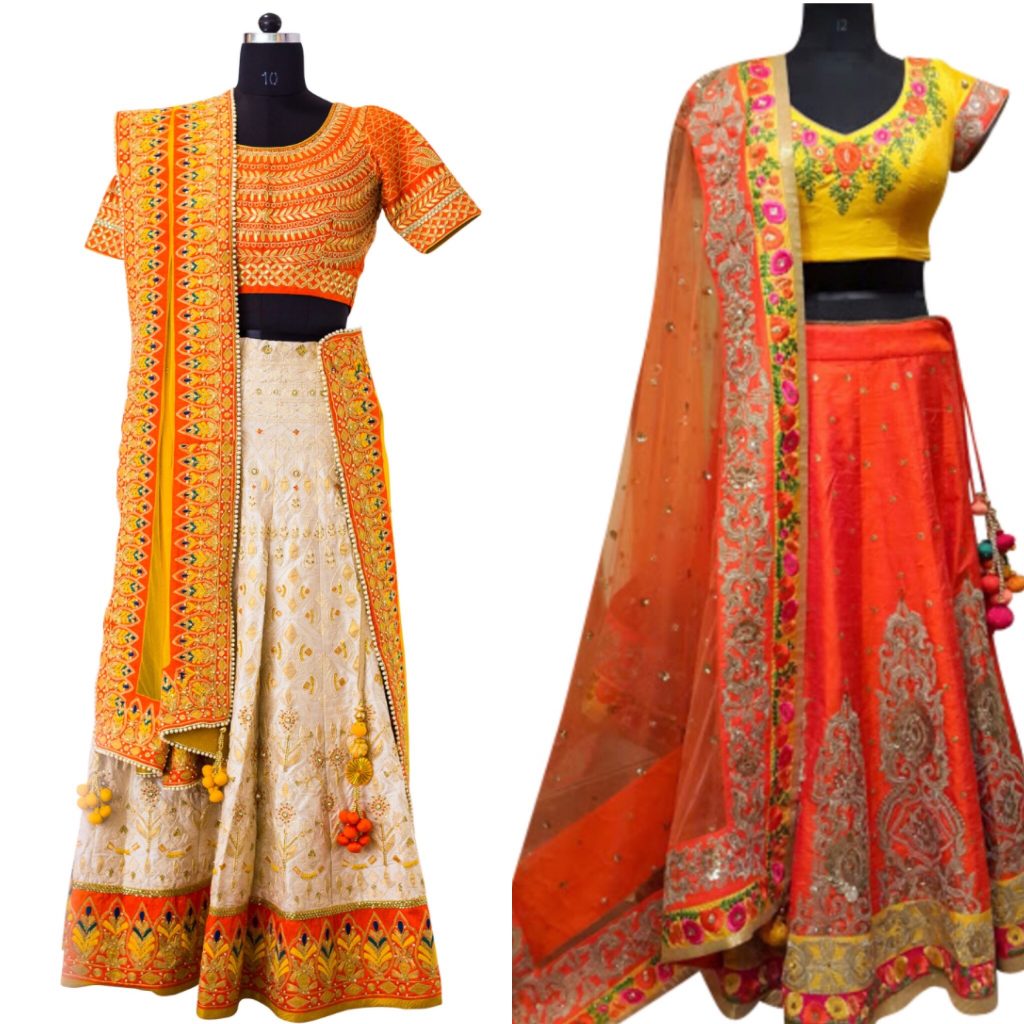 [The way you drape your dupatta can completely change the way your ensemble looks. This is a great way to experiment with your trousseau.]
Save it for your daughter:
This suggestion has to be the most beautiful and impactful of all. Although altering your lehenga is a smart way to take advantage of it again, nothing will compare to seeing your daughter walk the aisle in the same ensemble. So for the real feels of nostalgia and happiness, maybe it is a good idea to treasure your lehenga long enough to pass it on to your princess. She'll don it on her wedding and ensure it that it never becomes a thing of the past.
---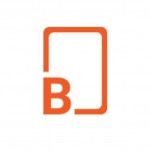 IndiaBoulevard is a curated marketplace for designer fashion. We connect customers from all over the world with a variety of designers, to make custom made outfits. We believe that every individual is unique and has a personal style. Our team combines your style inspirations with your spending preferences to customize the perfect design for you. Our mission is to make designer wear accessible to everyone everywhere.