Bollywood royalty Kareena Kapoor Khan and royalty in real life, Saif Ali Khan excitedly welcomed their newborn son, Taimur Ali Khan Pataudi Tuesday, December 20.
The newborn's parents released a press release stating their happiness regarding his arrival.
"To have a child now completes us," Saif said. "There is something about a baby that is kind of half mine and half of hers, so, it's a nice feeling."
The two actors married in 2012 after about five years of dating. The radiant actress has not shied away from flashing her baby bump in the media, nor has she stopped working—in fact, she's working more than ever!
Kareena has been empowering pregnant women everywhere, reminding them that the are still beautiful, they can still be independent while pregnant, and the amazing new phase of motherhood is not going to take away from who she is but only add to it.
1. Motherhood is Not the End
When news broke of Kareena pregnancy everyone began questioning whether or not the award-winning actress will leave the big screen for good.
"I'm pregnant, not a corpse," Khan told the media, "And what maternity break? It's the most normal thing on earth to produce a child."
https://www.instagram.com/p/BI4hEH8gHkJ/?taken-by=rheakapoor&hl=en
An annoyed Kareena had it with people equating such a beautiful time in her life to the end of her career.
"Stop making it (my pregnancy) a national casualty," she said in an interview. "We are in 2016, not in the 1800s. I'm just fed up of people making it (pregnancy) a death of some sort. In fact, it should be a message to a lot of people that marriage or having a family has absolutely nothing to do with my career."
2. Bumping on the Runway
https://www.instagram.com/p/BJvP117j-lm/?taken-by=sabyasachiofficial&hl=en
Kareena became the first Bollywood actress to walk the ramp while pregnant!
https://www.instagram.com/p/BJvS2M6jOVD/?taken-by=sabyasachiofficial&hl=en
The cool mom-to-be absolutely stunned on the runway at the 2016 Lakme Fashion Week show for designer Sabyasachi Mukherjee. She rocked her baby bump in a stunning bridal outfit that sparkled head to toe.
3. Not Dropping Commitments
Unlike other actresses, Kareena has not dropped all her assignments and obligations the minute she found out she was pregnant. The stunning diva still kept all of her commitments, including starring in "Veere Di Wedding" co-starring Sonam Kapoor.
https://www.instagram.com/p/BKiQ8V4Aj4w/?taken-by=rheakapoor&hl=en
The film was a bit delayed as Kareena had some trouble obtaining pregnancy insurance for the film but she didn't drop the project, they began shooting in October. She's even flaunting her baby bump in the film because she didn't want to camouflage it.
4. Celebrating Pregnancy
Pregnancy is a sensitive stage in a woman's life and her reaction to her pregnancy is a reflection of how she feels about her child as well. We're so thrilled to see how lovingly Kareena has been celebrating her pregnancy. She has taken it all head first and has been spreading the positivity around her pregnancy.
"The most important thing is that pregnancy should not be looked upon as some sort of disease of any kind," Kareena told IANS earlier this year. "It's the most beautiful phenomenon that can happen to a woman…I would continue to do as normal things as everybody else because that's what it is."
5. Don't Stop Living!
https://www.instagram.com/p/BKoQhGKAG5h/?taken-by=therealkarismakapoor&hl=en
Kareena has been in the media more than ever since her pregnancy. She's still going out with friends, spending time with her family, celebrating birthdays, going shopping, attending events, taking on new projects and more. She is enjoying life even while pregnant, and although you should always take good care of yourself and stay cautious, it doesn't mean you need to live in a bubble.
6. If You Got It Flaunt It
https://www.instagram.com/p/BLA32G7gKF_/?taken-by=therealkarismakapoor&hl=en%20
Kareena has been flaunting her baby bump in style! The gorgeous mommy-to-be is reminding all expecting mothers that they are still stunning, they are still hot and they can still rock any outfit they want! She's even gracing the covers of magazines with that adorable baby bump!
---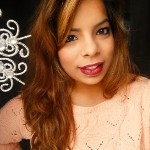 Nila Choudhury is a graduate of Teachers College of Columbia University where she obtained a master's degree in developmental psychology. Currently, she is a psychology professor at Sanford-Brown Institute and an assistant editor at India.com. She lives on bagels and pizza, evidence that she was born and raised in New York City. She enjoys traveling, reading, writing, watching corny Bollywood movies, wearing tiara's and singing "Let It Go" —off key, of course—during her free time.