Karan Johar is known to spark controversial conversations on his weekly show, "Koffee With Karan." Because his contentious questions and "conjectures" are never enough on their own, the renowned director summoned two very interesting personalities into the hot seat this past week – none other than two of B-towns latest heartthrobs, Ranbir Kapoor and Ranvir Singh.
Apart from having immense box-office success, both stars also share something else in common—a special equation with Bollywood's most sought-after leading lady, Deepika Padukone. And so, just when we thought "Koffee With Karan" couldn't get any better, both Kapoor and Singh entered the sets dancing and oozing comfort and camaraderie.
Both these stars are young, unabashed, and ultra candid—they definitely know how to put on a show. Not to say that they were purposely "performing" to attract the audience, but their funny personalities and unexpected bromance was a real treat for the watchers that night.
So, just in case you missed the episode, here are six highlights from the show that'll have you all caught up and feeling for more.
1. A true reveal of their personalities
Both the men were quite open to discussing their true personalities with their host. A specific question about what they sleep in really did the trick! Given his nature of "grace, dignity, and poise," it came as no surprise when Kapoor disclosed that he sleeps in pajama bottoms and a t-shirt. Singh however openly admits that he's a nanga aadmi. I guess we can just leave that open to our imagination, ladies.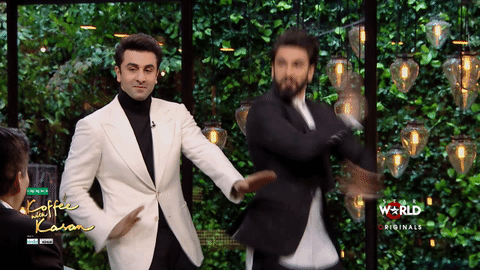 [Photo Source: Giphy/Star World]
2. Give it up for the bromance, dude.
Given that Padukone is Kapoor's past and Singh's present, this episode was much anticipated. Viewers were maybe expecting some kind of tension between the two actors. What really happened? Everything opposite that! Not only did the two share great chemistry, and a ton of jokes, the "Ae Dil Hai Mushkil" star even went on to say the following: "I really hope they [Padukone-Singh] see this through and make some awesome babies together. I hope I'm their babies' favorite actor." Way to confirm a relationship that was quite under wraps for so long, Mr. Kapoor!
But moments of bromance didn't end just there. Things got a bit more competitive in Johar's newest segment "Kiss With Them." Enter Arjun Kapoor, the object of desire, sitting between the two men while they played this "Never Have I Ever" inspired game. Every time the actors agreed to a statement, they were instructed to plant a kiss on Fubu's (aka Arjun Kapoor) cheek. Singh was left completely heartbroken when his best friend, Arjun Kapoor, crowned Ranbir the better kisser. What can we say? Arjun is just not a fan of beards and tongue!
3. Creating havoc for host Karan
It's safe to say that both Kapoor and Singh ganged up on their poor host of the night. Not only did they threaten to hit Johar with his own shoe (yes, the one that the boys stole from the dressing room), but they poked fun at his acting skills in "Bombay Velvet" and called him a Ken doll. Singh even went on to admit that he'd love to see Johar in a pair of "white hot pants." All to which the director would simply laugh and shake his head.
4. Relishing questions on relationship status
Almost every Bollywood star sees a confidante in Johar, so it's no-brainer that he's everyone's 3 a.m. friend. And what do most 3 a.m. phone calls relate to? Relationships. It was nice to see Kapoor being open about his single status and how miserable it can really be. While he admits that being single is "boring" and that there is space for love and companionship in his life, Singh remained mum on the whole topic. Well, maybe not completely quiet. He is a self-proclaimed romantic and openly admitted, "I'm the best boyfriend in the world." Well, DP, aren't you lucky?!
5. Who wore the padded underwear?
With the release of Ranveer Singh-Vaani Kapoor starrer "Befikre" just down the road, there had to be some mention of the film. If we all remember, Shahrukh Khan said in this first episode of season five that he would like to ask Singh if he wore padded underwear in his upcoming film, and if not, then SRK said he was definitely a fan. Singh had the funniest response to this question: "It was a particularly cold day, I had to stuff. I'm saving them post production cost and headache[…] Otherwise they'd have to do VFX on my red chilly!" The host, actors, and crew were in splits after this comment. How witty!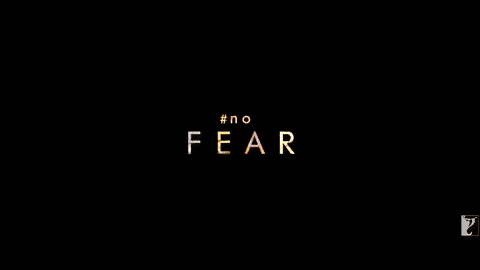 [Photo Source: Giphy/Yash Raj Films]
6. The "Chikni Chameli" Moment
The "Koffee Quiz" came as the last segment of the show. Both actors were asked to perform the hook step to popular songs; although Singh went blank at the mention of famed Salman Khan song "Oh Oh Jaane Jaana," he redeemed himself with none other than Katrina Kaif's "Chikni Chameli." Leaves us wondering how Kapoor actually felt about that, right?
And there you have it folks – six of the best moments from the fourth episode of "Koffee With Karan." To see the full episode, click here. Until next time, that's a wrap!
---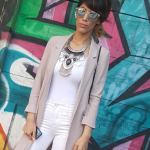 Sandeep Panesar is a legal editor, and freelance writer, based out of Toronto. She enjoys everything from the holiday season to the cold weather, and the warm beverages available in the winter months- a true Canadian, eh? When she's not binge-watching her favorite Bollywood movies, or sipping on tea and gorging on pakoray (or Timbits), she's keen on highlighting the pulse of community issues through her writing assignments. Sandeep is driven by her passion for fashion and writing, and uses both as catalysts to express her individuality; she's an avid believer in the power of the word.