Tis the season to cozy up with a good book! Every year, the lead up to Christmas is stressful. It's accumulated exhaustion that has built up over the course of one entire year, and the holidays only aggravate said burnout. Whilst the festivities of Christmas may be over, there is still time for some good ol' binge-reading. Thinking of buying a light-hearted read for yourself or as a present? Look no further, as Brown Girl Magazine has the perfect little list for you.
1. Queenie
Written by Candace Carty-Williams, I picked up a copy of "Queenie" solely out of curiosity. It's not every day the title of a book shares my name! Not only does the main character has the same first name as me — she's also a woman of colour, a Gemini and a journalist! What are the odds?! "Queenie" is a brilliant read about identity, independence and paving your own path. It was also named as the most anticipated book of 2019, and makes for a perfect gift. Buy it here: https://amzn.to/2S4oCtY.
View this post on Instagram
A Gift In December
This book is fantastic for a cold winter night, hot chocolate in tow. Jenny Gladwell presents an intriguing story about a journalist nursing her broken heart. She then finds love buried in mysterious love letters from the Second World War during a press trip to Norway. The author does a wonderful job of representing love from a different angle, and makes readers fall in love with its Scandinavian setting. Buy it here: https://amzn.to/38E0CUF.
'This novel warmed my soul more than a mug of tea and a round of hot buttered toast' Red Magazine

Jenny Gladwell's cosy and romantic festive debut #AGiftInDecember is out now in paperback! ?

Buy it now: https://t.co/6AsaKPGhDj pic.twitter.com/OxbdJvfMlc

— Team Bookends (@TeamBookends) October 17, 2019
The Five-Minute Journal
It's not a traditional book but a gratitude journal. Created and published by Intelligent Change and Alex Ikonn, the "Five-Minute Journal" uses the science of positive psychology to improve happiness. It helps to focus individual attention to life's optimistic aspects. The journal has proven to improve mental well-being and low self-esteem. Buy it here: https://bit.ly/2RVP88T.
View this post on Instagram
The Poor Londoner
If you're looking for a relatable read about feeling lost in a city completely different from the culture you grew up in, then "The Poor Londoner" is the answer to your prayers. Written by yours truly, it navigates readers through different phases of life as a Londoner; the weird, the wonderful and the wtf. Buy it here: https://amzn.to/36DQWHO.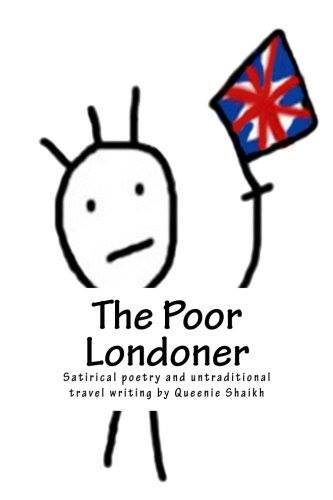 Quarter Life Poetry
It's an Instagram turned book turned short-form series on FX Networks! Samantha Jayne, creator and writer of "Quarter Life Poetry," dedicates this masterpiece to the young, broke and hangry. She spills real life truths in bit-sized poems regarding work, university, money (or lack thereof), relationships and many other challenges that individuals between the age bracket of 18-35 normally face. Buy it here: https://amzn.to/2M1QSK1.
View this post on Instagram
Little Black Book: A toolkit for working women
A brilliant read and gift for every creative woman! Whether you have an established business or are just starting out, Otegha Uwagba has packed this little gem with fresh ideas. This book definitely is a healthy crash course to sort you out for the new year. Buy it here: https://amzn.to/2tpF1iz.
View this post on Instagram