In celebration of  Eid-Al-Fitr, which marks the end of the holy month of Ramadan, we asked some of our favorite Muslim content creators to share their go-to Eid recipes. From nihari pizza, chicken karahi, warbat and bread kheer, we've covered it all so you don't have to come up with an Eid menu from scratch.
As we rejoice and meet with our loved ones over delicious food, we pray for the people of Palestine and the safety of their homes. May peace and tolerance prevail as we continue to fight social injustices worldwide.
Maryam Ishtiaq
It's Actually Spicy
Nihari Pizza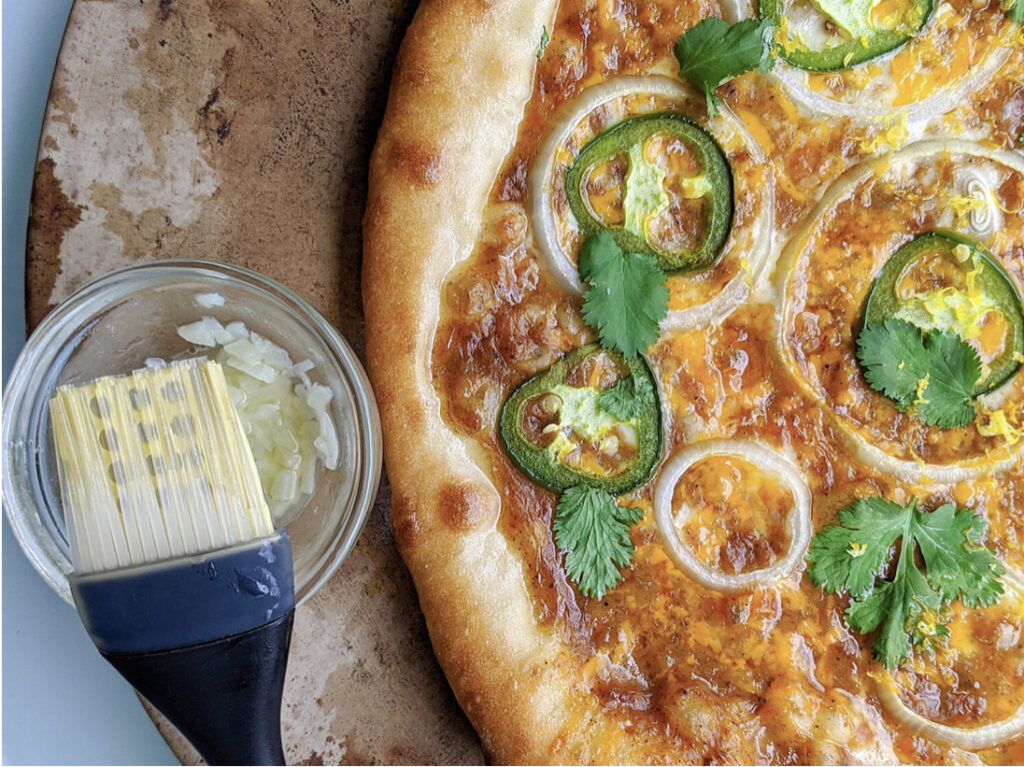 Nihari is traditionally a party dish, which means leftovers. A lot of them. We love ourselves some leftover nihari (it tastes even better the next day) but we eventually we wanted to see if there was something different we could do with it. Enter, Nihari Pizza. It's an explosion of flavors and easily one of the most unique and delicious things you'll ever have.
Henna
Chai & Churros
Warbat bil Ashta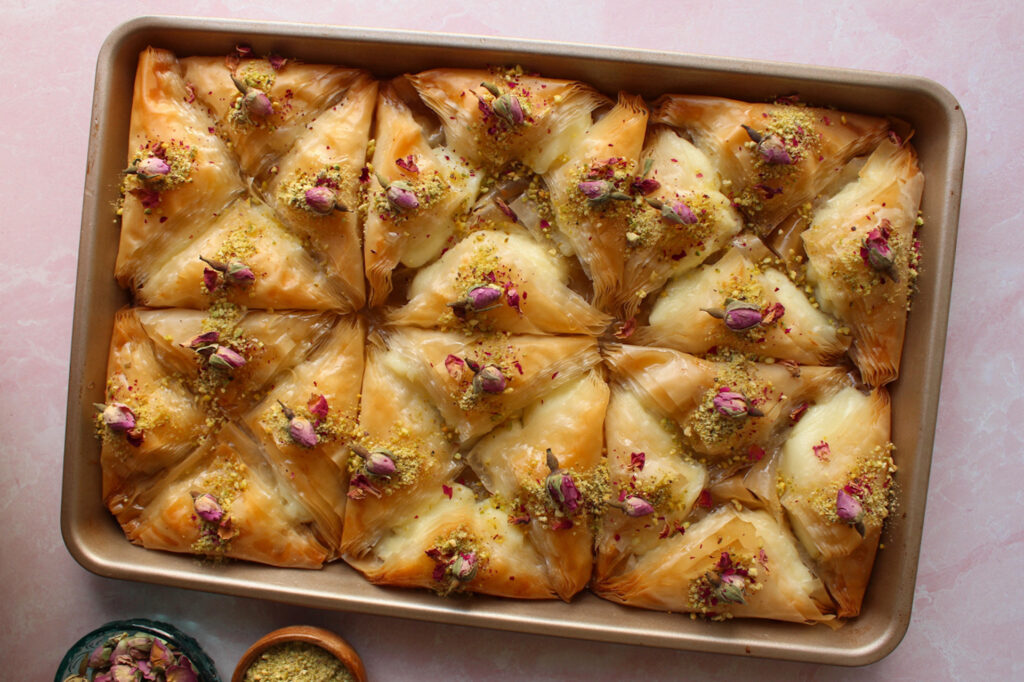 Think of Warbat as the cousin of Baklava. It is a phyllo pastry stuffed with a cream filling (ashta), and doused with sugar syrup and ground pistachios. It's basically a cream filled baklava. I love it because it's easy to make, keeps at room temperature and stays fresh for a few days. It is great to gift and makes for gorgeous presentation. Definitely something festive enough for the occasion.
Fatima Ali
Pots 'n Curries
Reshmi Chicken Karahi

Eid is not complete without the rich, aromatic, flavorful and delicious Biryani, Pulaos and Karahi with garam garam Roghni Naan. I love making karahi and kebabs for Eid dinner.
Karahi is a style of curry that is traditionally cooked and served in a thick, circular, deep cooking dish or wok, called a Karahi. In this Reshmi Chicken Karahi I've elevated the flavors of traditional Karahi by adding cashew nuts and cream to give it more richness and creamy texture. I can assure you will love this festive touch to the classic karahi.
Amina
Hungry Paprikas
Baklawa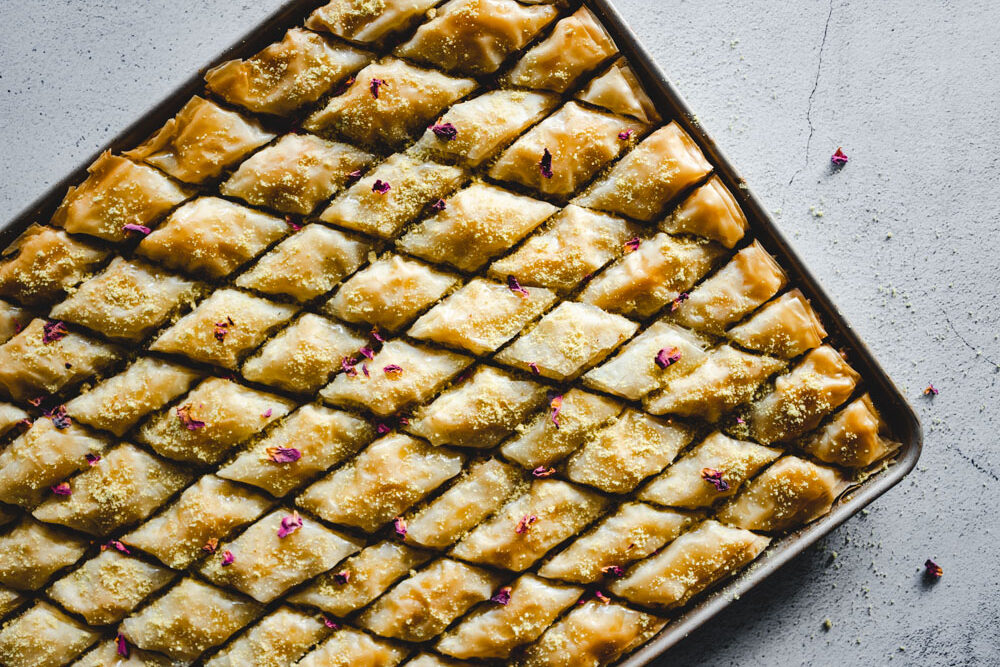 Baklawa is a dessert of festivities and celebrations in every Arabic household. This Turkish dessert is comprised of layers of filo pastry sandwiching chopped nuts flavored with cardamom and drenched in simple syrup. I love Baklawa because it's a dessert for celebrations. It looks and tastes impressive, but it is actually quite easy to make!
Sarah Mir
Flour & Spice
Bread Kheer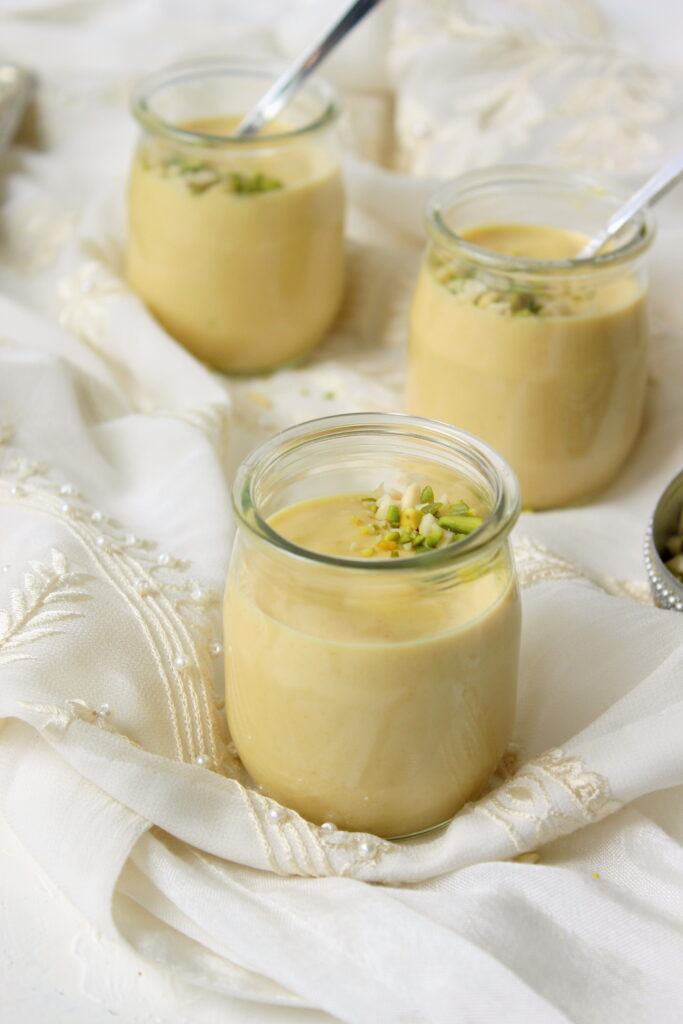 Eid has a scent. It is the smell of cooked down milk warmly wafting through the air, the earthy floral quality of saffron, the slightly sweet undertones of verdant pistachios and brighter almonds. For much of my life, Bread Kheer has been my mother's go-to dessert. It is the kheer she makes for every kind of dawat imaginable and its smell is one that I forever associate with that excited buzz of getting ready for an event and festival such as Eid. 
Freda
Freda Shafi Spice It Up
Kulfi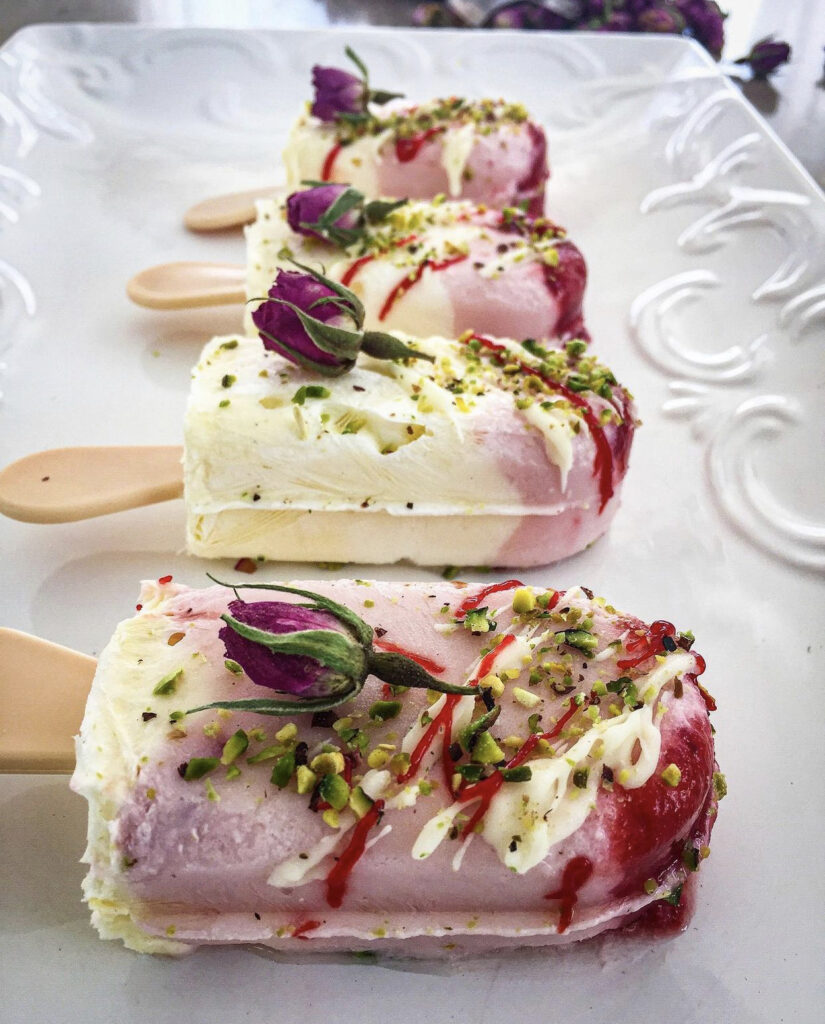 We love to celebrate in traditional style and Eid wouldn't be Eid without Kulfi in our house. Kulfi on Eid has been a tradition since I was a child and now I indulge my children with the same.
What is your favorite Eid dish and memories? Tell us in the comments below!