by Soni Satpathy-Singh – Follow @SketchyDesi
Bonfire. Popcorn. Nuts. Puffed rice. It's that time of year, ladies. Time to get your Lohri celebration on! Can we get an "aadar aye dilather jaye" up in here!
Parikrama or bonfires are a huge part of the traditional Lohri celebration though challenging to create if, like me, you live in an apartment and can't bust out a bonfire in your living quarters.
There are creative ways to recreate the feel of Lohri though by serving foods that inspire tradition but use modern twists.
Here's a list for recreating Lohri treats in a modern way that give a symbolic nod to the things commonly associated with Lohri, such as the sacred fire and roasted treats.
Light some candles, cook a lil, and give props to life! Ready?
1. Popcorn Buffet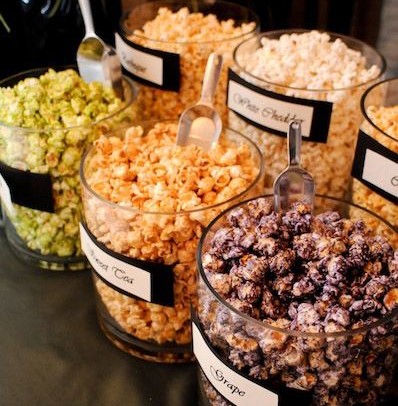 [Photo courtesy: Pinterest.]
When I think Lohri, I think popcorn! This is a colorful and fun way to offer a spin on a traditional Lohri staple. Simply gather multiple containers and put different flavors of popcorn for your guests to choose. Want to learn how to dye popcorn? We got you. Get instructions here.
2. Buttered Popcorn Cookies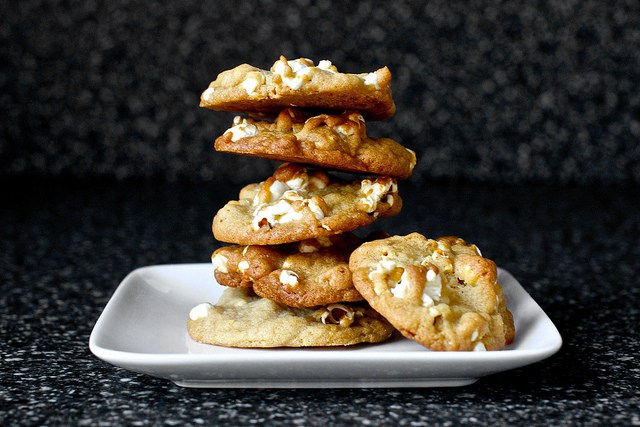 [Photo courtesy: thegreatcookaroo.com.]
Here, popcorn is presented creatively and deliciously in cookie form! Get Ruchira Hoon's recipe here.
3. Puffed Rice Brittle (Mamra Chikki)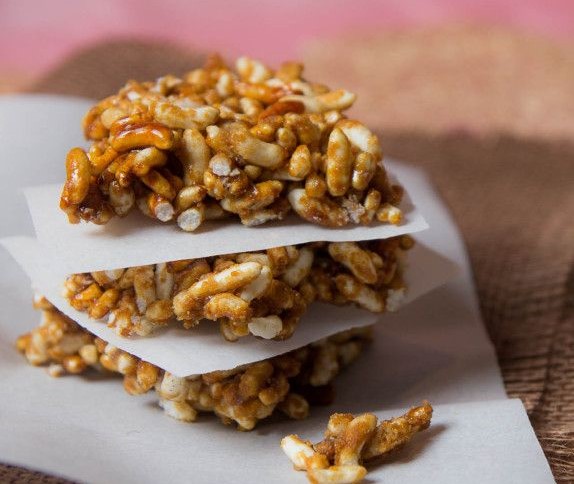 [Photo courtesy: Indiaphile.]
Mamra chikki is actually a traditional recipe in all its puffed rice and jaggery glory. Our modern twist on it? Make the men cook it! Puja Thomas-Patel of Indiaphile beautifully breaks down the recipe here.
4. Fire Cupcakes
[Photo courtesy: Pinterest.]
Lohri cupcakes? Sure, why not! Actually these cupcakes are "multi- colored swirled cupcakes." I don't know 'bout you, but I see fire cupcakes, girl. Making these fiery cakes for your Lohri party will prove more successful than trying to build a lil campfire in your cramped city apartment, jus sayin'. Get the recipe and instructions here.
5. Campfire Cake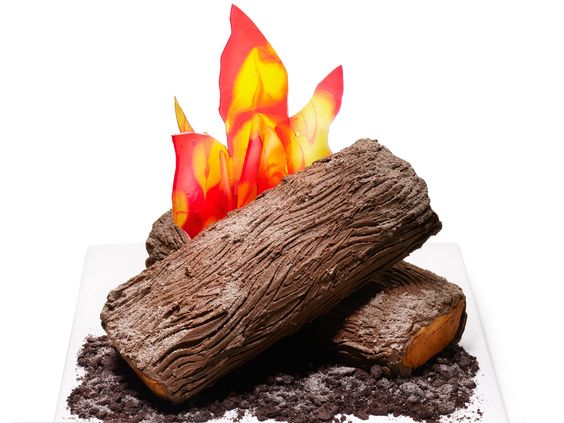 [Photo courtesy: foodnetwork.com.]
Hey, why stop at cupcakes? Why not make a full-fledged campfire cake? OK, we know, Lohri is not camping but this is surely a creative way of having a "fire" in your apartment without having, well, a real fire in your apartment. Get the recipe here.
6. Peanut Ladoos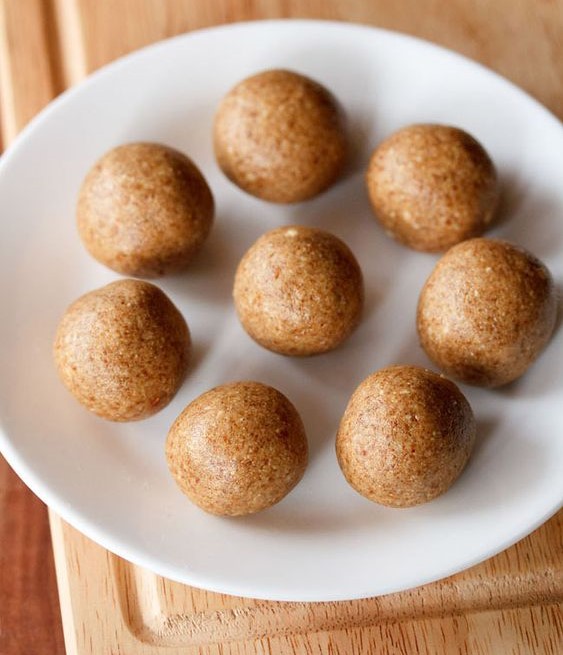 [Photo courtesy: Veg Recipe of India.]
Ahhhh, the aroma of peanuts roasting at Lohri.  DELICIOUS! But again, no fire for roasting. No worries. You should still serve something peanut-ty at your party because you're modern but traditional. You got this, girl. And with a recipe that only has two ingredients, well, this is a no-brainer as a creative twist on a nutty Lohri.  Get the recipe here.
To see more of Soni's original food articles and comics, visit facebook.com/sketchydesi.
---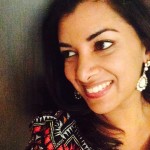 Soni Satpathy-Singh is a recipe developer and content writer who resides in Manhattan. She is either always cooking or eating be it for work or simply because she loves to! She is working on her own comic cookbook as her alter ego "Sketchy Desi." Stay tuned to upcoming posts on Brown Girl Magazine.