by Jessie Brar – Follow @jessieebrar
Credits: Photography – Addy Bhatia (@addy_999); Models – Jessie Brar (@theMHSpotlight) & Shriya Agnihotri (@shriyaagnihotri); MUA – Tarndeep Parmar (@shernibeautybyTarn) 
Self-care is important, but people often think that it's too time-consuming or that it's meant to be something extravagant like a massage or a vacation. Here are some quick and fun things I do to take my mind off the stressors in life.
1) Give yourself a makeover
I'm not good at makeup, but I sure do love it! I love trying on new makeup that I buy or get free samples of. You don't even have to go out afterward. Just throw on some makeup and have some fun with it. Try some new looks to take your mind off of work.
2) Sit outside and enjoy nature
I love going for a walk in the park or just sitting on a bench in the gardens near my house. I leave my phone at home and have a moment of peace with myself. The fresh air and sunlight do wonders for your physical and mental health.
3) Go exploring!
Finding new and cool spots around my city is always fun. I wander until I come across something that makes me want to stop. There are so many amazing places just waiting to be found. Going exploring in your own hometown is a great way to get a fresh new perspective on your surroundings, plus, you never know what hidden gems you'll come across.
4) Hang out with friends
Friends are the best. They're fun, they're free, and – the best part – they get you. Grab your friends and have a coffee or an old-school sleepover. I'm 23 and I still call over my besties to watch movies and talk, but now there's wine involved.
5) Take a nap
I can nap anywhere, anytime. I'll nap on the couch, my desk, or on the subway. Even a 5-minute cat nap can help you feel rejuvenated. I make time for naps no matter how busy my schedule is.
6) Have a fun photoshoot
Impromptu photoshoots really do wonders for self-love and self-care. Grab a friend, find a background, and get those shots! Sometimes you just have to throw on a cool pair of shades and be you. Self-care can be anything you want. Get dressed up and take some pictures. Let loose!
What's on your self-care list? Share your ideas with us in the comments below or tag us in a post on Instagram + Twitter!
---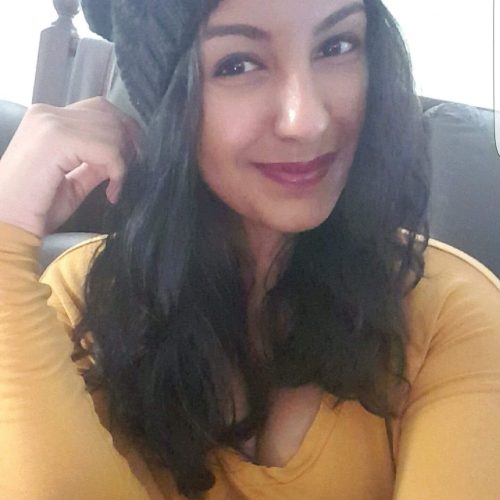 Chocolate Lover – Bollywood Dancer – Bhangra Enthusiast – Mental Health Advocate.
Jessie

 Brar studied psychology at Queen's University and is currently working at a boutique recruitment firm in Toronto, Canada. Her spare time is dedicated to raising awareness about mental health through volunteering with organizations such as Jack.Org and running The Mental Health Spotlight (@TheMHSpotlight), an Instagram project dedicated to erasing stigma around mental health and mental illness in South Asian communities through the power of storytelling. In her downtime she can be found cuddled up watching/reading Harry Potter, eating Reese's Cups, or dancing to Bollywood and Bhangra tunes in front of a mirror.