The following post is brought to you by our sponsor, IndiaBoulevard.com— a curated marketplace for Indian fashion. The looks below are put together by India Boulevard and all photos are courtesy of the IB team. 
Bollywood is home to many icons. Where some are icons noted for their talent, others are making the news for their impeccable style. But, we think everyone can agree that Deepika Padukone has both an iconic career graph, and a style to envy. She is versatile, experimentative, and looks gorgeous in almost anything she wears.
It's needless to say that Padukone is a designer's muse. She has donned outfits that have made heads turn. She's always been verbal about dressing in what makes you feel best, and to pay no heed to the industry's fashion critics.
She's worn everything from fringe and frills, to the patterned salwar-kameez, and South Indian inspired saris. However, everyone has a comfort zone, especially when it comes to clothes, and we believe we have found Padukone's!
There are certain styles she sports more frequently than others and so, we bring to you some Padukone-influenced looks you can draw inspiration from, on your next special occasion.
1. Shining in Sheer and Lace
The actress is often seen adorning lace and sheer outfits on both the red carpet and in her movies. For example, it could be the sheer black and blue blouse in the hit, "Yeh Jaawani Hai Deewani", or the Dolce and Gabbana green lace gown she wore at the Color Screen Awards. The star is sending out a clear message indicating that lace is here to stay! Shop the look here.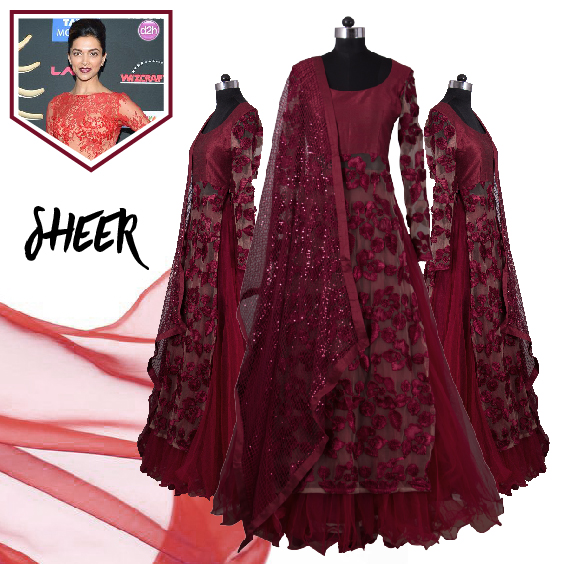 2. Glamorous in Gold
Golden tones provide for an elegant look, and Padukone looks nothing less than pristine each time she dresses in gold on the Red Carpet. Her infamous character Mastani, from "Bajirao Mastani", also made quite the statement with her gold lehenga-anarkali. Get your own version of the glittery outfits, here.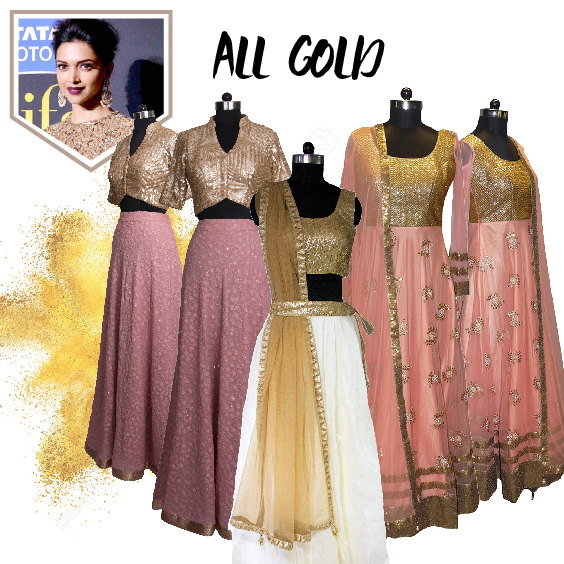 3. Ravishing in Red
Just like diamonds, the color red is also every girl's best friend. And it just turns out that couture gowns in rouge are the star's favourite. She was recently seen rocking a cut out red gown at IIFA 2016. Don't forget to check out our collection of reds, starting with the lace gown below, here.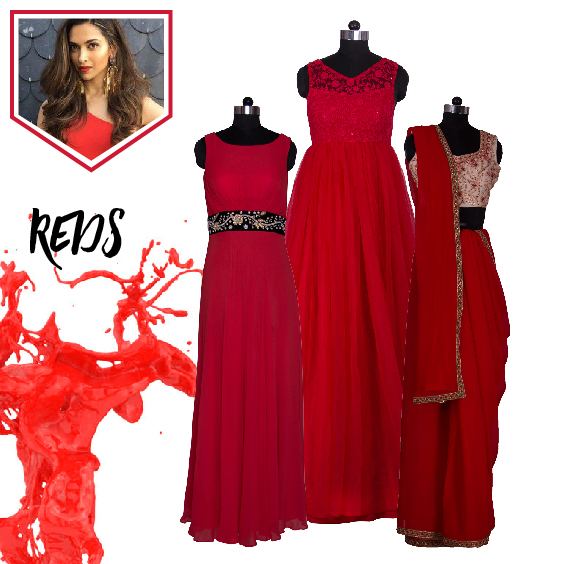 4. Enchanting in Embellished Lehengas
Padukone may sport western looks on multiple occasions, but she claims that she has a soft corner for Indian wear. So, whenever possible, she turns traditional by gracing promotional events and screenings, in a classic lehenga. Who doesn't enjoy a touch of the traditional flare? Shop at length for your lehenga, here.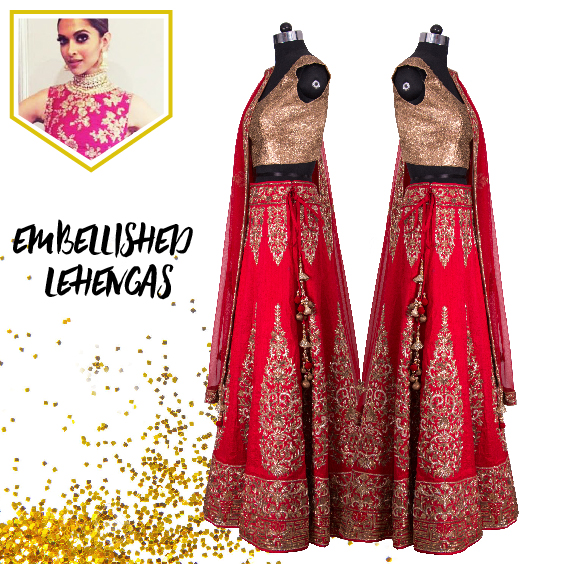 5. Flawless in Floral
Floral may just be the most sought-after fashion trend in recent times; so sought-after, that even Padukone can't resist! Inspired by her love for the pattern, here are some outfit inspirations that you can use to prove that floral was never a fad! Explore our vast selection of florals starting here.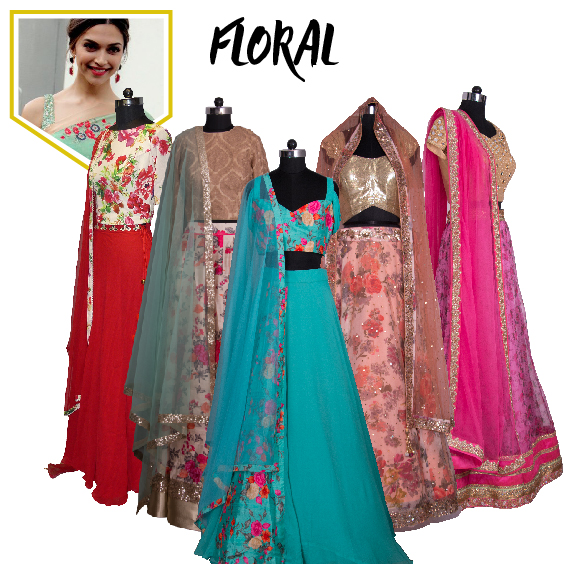 ---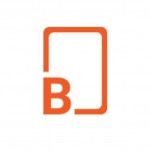 IndiaBoulevard is a curated marketplace for designer fashion. We connect customers from all over the world with a variety of designers, to make custom made outfits. We believe that every individual is unique and has a personal style. Our team combines your style inspirations with your spending preferences to customize the perfect design for you. Our mission is to make designer wear accessible to everyone everywhere.