by Sonali Gupta
This post was originally published on our partner website India.com.
May is a month full of celebration: the arrival of spring, remembering those who died serving in the armed forces, and honoring the achievements of Asian-Pacific Americans. May is Asian Pacific American Heritage Month.
Here are five extraordinary South Asian-Americans who remind South Asian communities everywhere that no matter where we come from, we can achieve absolutely anything.
1. Sunita Williams
As if being an astronaut didn't come with enough bragging rights, Indo-Slovenian Sunita Williams is also a record-breaking spacewalker—she holds the title of most spacewalk time, total spacewalks, and longest single space flight, in the women's categories.
Williams served in the United States Navy before joining NASA, and she was part of STS-116, a space shuttle launch to the International Space Station on Dec 9, 2006. The mission lasted nearly 13 days.
Ever an Indian at heart, Williams is said to have carried a small statue of Ganesh, samosas, and a copy of the Bhagavad Gita, during her space missions.
2. Floyd Cardoz
Chef, businessman, writer, and TV personality, Floyd Cardoz, has more to celebrate than just his revered meals.
Cardoz was raised in Bombay, where he apprenticed in the kitchen of the Taj Mahal Intercontinental Hotel. After extensive schooling in Switzerland, he moved to New York to work under Chef Gray Kunz before opening his own restaurant, Tabla, in 1998.
The culinary wizard also won Bravo's "Top Chef Masters" Season 3, and earned $100,000 to fund his charity Young Scientists Cancer Research at New York's Mount Sinai Hospital.
After resigning as the Executive Chef of North End Grill in New York, Cardoz plans to pursue his passion projects, which highlight his roots of cooking with Indian flavors. He hopes to open a restaurant in India and write a second cookbook.
3. Rachel Roy
An accomplished fashion designer and entrepreneur, Rachel Roy is a staple in young women's fashion.
Roy, whose father is Indian and mother is Dutch, moved to New York City post-college to pursue her dream of working in the fashion industry.
In 2005, Roy launched her collection, Rachel Roy, and later another more affordable line RACHEL Rachel Roy, which sells exclusively at Macy's. Her lines also sell at high-end stores such as Neiman Marcus, Bergdorf Goodman and Saks Fifth Avenue.
Roy's celebrity clients include Penelope Cruz, Michelle Obama, Kim Kardashian and Tyra Banks.
4. Nikki Haley
Indo-American politician Nimrata Nikki Randhawa Haley is the first woman to serve as the Governor of South Carolina.
Haley grew up in a Sikh household in America after her parents emigrated from the Amritsar District in India.
The Republican governor's policies and positions include pro-life, enforced immigration laws and lower taxes.
Haley identifies as a Christian but attends services for both Sikh and Methodist practices.
She released her memoir "Can't Is Not an Option: My American Story" in 2012. Haley is serving her second term and is the youngest governor to date.
5. Manoj Shyamalan
Manoj Shyamalan, known to moviegoers as M. Night Shyamalan, is an entertainment industry heavyweight.
With a career spanning over two decades, Shymalan is mostly known as a film director, but has worked as a screenwriter, producer and even as a furtive actor.
The multi-talented director had an interest in filmmaking and production from a young age. He shot to international fame after directing and writing "The Sixth Sense."
Since then, Shyamalan's name has been associated with themes of mystery and intrigue with his movies following supernatural plotlines that often leave audiences dumbfounded.
His latest venture includes executive producing the TV series "Wayward Pines."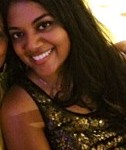 Sonali is as a freelance journalist and community activist based out of New Jersey. She spent the last three years living in India, which inspired Sonali to begin documenting her experiences as an Indian-American both in the U.S. and abroad. Her main topics of writing include lifestyle, entertainment, and health and wellness. You can follow Sonali's work and travels on Twitter or on her blog How Strait the Gait.