Director Homi Adajania is one of the most interesting Indian directors working in the industry at the moment and his newest venture "Finding Fanny," explains why. The film is a hilarious, odd and a moving tale about five strange characters, from a small-town in Goa called Pocolim, who all road trip together to help revisit true love.
"Finding Fanny" follows Naseerudin Shah's Ferdie as he mysteriously receives a letter he tried to mail to the love of his life, Stefanie Fernandes whom he lovingly called Fanny, more than four decades ago. It seems Fanny never received the letter which contained a marriage proposal, so for over 40 years, Ferdie believed Fanny had rejected him. Ferdie's best friend Angie, played by Deepika Padukone who also narrates the movie, persuades Ferdie to find Fanny and ask her if she would have said yes had she received the letter in time. Because isn't it always better to know the truth than to die wondering what one's life could have been?
Here are five reasons why "Finding Fanny" is definitely worth a trip to the cinemas this weekend.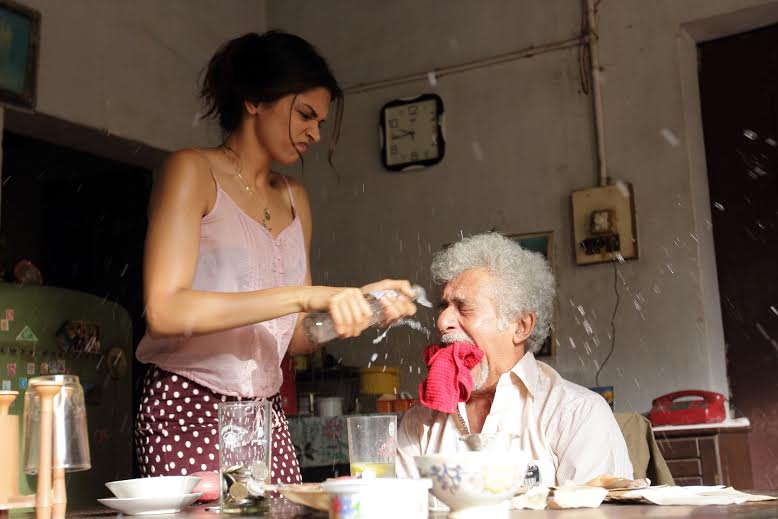 1. The movie is nothing like the standard Bollywood fare.
In recent years, a select few Bollywood films have attempted to make more original stories that move past masala action and item girls, but those cliches are still epidemic in the industry. "Finding Fanny" is nothing like the common films Bollywood churns out every year. The film is only 102 minutes long and is entirely in English. There are no songs or dance breaks except for a nice montage over music from the soundtrack and a fun number when the credits roll.
2. The plot has a beautiful balance of humor and darkness.
Despite Ferdie's sad story, the film has wonderful scenes of laughter and contemplative moments. Each of the characters has their own reason for being on this journey with Ferdie and their thoughts and actions change as the trip gets longer and longer. There are some legitimate laugh-out-loud moments and a few shocking scenes that some viewers might not totally enjoy but that's the point of the film. It's a slice of life. You can't love everything that happens in life.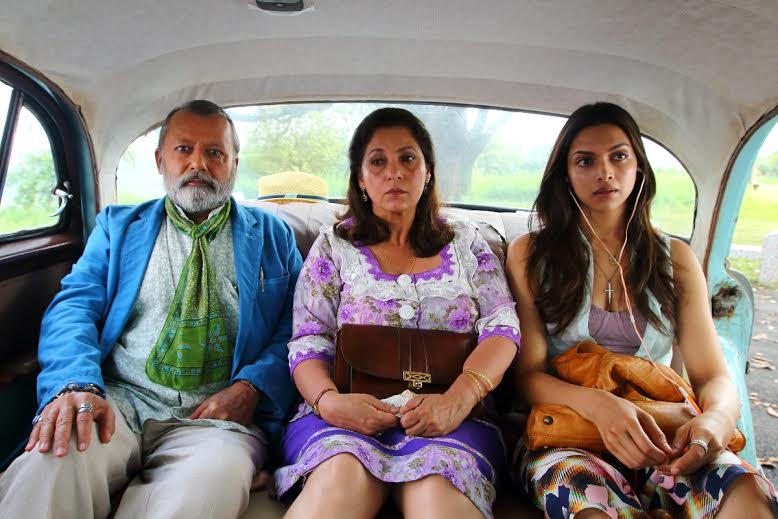 3. The idea behind the story is a universal emotion.
The story is built around trying to find love no matter where it is and the emptiness love, or lack of it, can bring. Each character portrays a different type of love and many of the characters' love stories are interconnected. It's important to understand that love is not always a happy emotion but that's what makes it worth the fight.
4. The performances are brilliant.
Every single actor in the film is incredible. Padukone is on a roll with great performances and she shines yet again as young widow Angie who desires love and urges her friend to find the love he lost. Shah gives a master class of acting as his Ferdie is both determined to find Fanny but afraid of actually meeting her and having her reject him again. Arjun Kapoor adds dimension to the bitter Savio Da Gama who has just returned to Pocolim after his father passed away. Pankaj Kapur is fantastic as an over-the-top artist who is also a slimy, hilarious man who lusts for Dimple Kapadia's Rosalina. Speaking of Kapadia, she steals the entire film as Angie's widowed mother-in-law who is the self-proclaimed "Queen of Pocolim." She is obnoxious and desperate for attention but, somehow, still endearing as her life without her husband and her son's death have made her this way.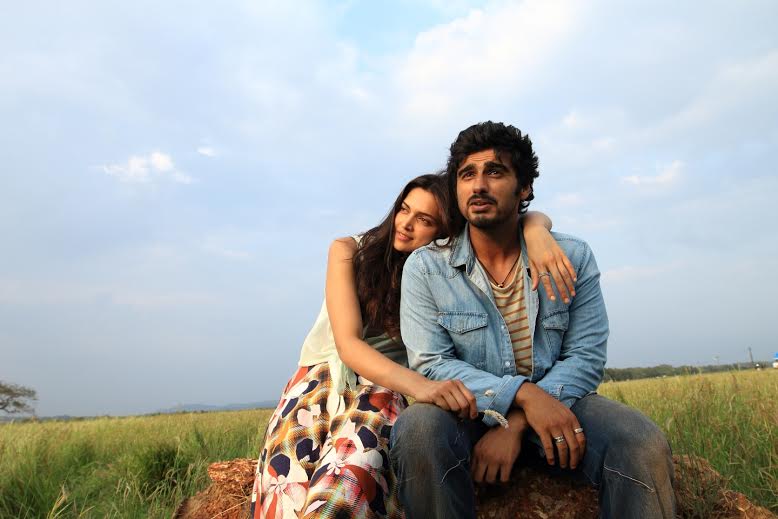 5. The film is surprisingly empowering.
There are no moments of gratuitous action in the film. Padukone is never overly sexualized, despite the few sexually charged moments she shares with Kapoor. Padukone and Kapadia lead the team in moments of strength and vulnerability, while the men also portray different but common feelings about love and sex. Padukone never lets any man in the film walk all over her and even when Kadpadia makes the mistake of trusting one of the men who later betrays her, she finds a new soul, love and compassion inside of her that could have only come out if the prior incident had happened. There is no need for item numbers or overly macho men. The actors play real people interacting and reacting in a real albeit, strange situation. That's what makes it more relatable than most other films Bollywood churns out from week to week.
Basically, go see this film. It's more than worth it.