by Hera Ashraf –Follow @HeraAshh
The blockbuster Bollywood film, "Bajrangi Bhaijaan," starring Salman Khan, Kareena Kapoor Khan, Nawazuddin Siddiqui and Harshaali Malhotrastole, stole the hearts of audiences worldwide this summer.
Officially entering the Rs 100-crore club in just one week of its release, the plot revolves around an Indian man, Bajrangi (Khan), who is trying to reunite a lost, mute six-year-old Pakistani girl, Munni (Malhotrastole), with her family.
Action man Khan plays a softer role as a former wrestler who spends his days worshipping the monkey deity Bajrang Bali. While on a mission to reunite Munni with her family, Bajrangi is left to interpret the clues of his mute friend. But it's the unique friendship between the two and the kindness we see from people of both regions that helps us realize Pakistan and India are more similar than different, making the film worth a watch. 
As we celebrate both India and Pakistan's Independence Day, here's a list of some of our favorite Bollywood movies that showcase a beautiful union of the neighboring countries. 
"Earth" (1998)
Featuring: Aamir Khan, Nandita Das, Maia Sethna
"Earth" takes place in 1947 Lahore and highlights how the partition affected friendships and relationships between Muslims and Hindus, who were previously living peacefully together. It revolves around a neutral Parsi family that is stuck between the conflict of the two groups. If you know little about the history of the partition, this film is a must-watch.
"Gadar" (2001)
Featuring: Sunny Deol, Amisha Patel, Amrish Puri
Like "Earth," "Gadar" also takes place in 1947 during the partition. It features a love story between a Sikh man and a Muslim woman, their struggles to stay together during the partition and receiving familial approval. 
"Veer-Zaara" (2004)
Featuring: Preity Zinta, Shah Rukh Khan, Rani Mukerji
An Indian pilot, Veer, and a Pakistani heiress, Zaara, meet and fall in love. While attempting to come together, Veer ends up in Pakistani prison. Zaara is unaware that Veer is still alive and permanently moves to India. They are separated for 22 years until a Pakistani lawyer reopens Veer's case and fights to reunite the two.  It is a classic film that portrays the story of a love that has no boundaries. Not to mention, "Veer-Zaara" was one of the most successful Bollywood films of that year.
"Total Siyapaa" (2014)
Featuring: Ali Zafar, Yami Gautam
This film released the same weekend as "Queen" and "Gulaab Gang," which is why it did not receive the attention that it deserved. "Total Siyapaa" tells the story of a Pakistani man and an Indian woman settled in London, who are in love. In attempts to impress her family and ask for her hand in marriage, the young man visits the woman's family for dinner. However, the Punjabi family comes to learn that he is Pakistani, and from there on, a chaotic series of events start to unfold. It's a great modern-day take on the classic Indian-Pakistani love stories.
---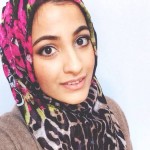 Hera Ashraf is a graduate with a Biology degree, hoping to pursue medicine. She is a self-proclaimed foodie with a passion for desserts. Coffee and Bollywood are her two most favorite things. She loves to read, even though she barely gets time for it anymore. Brown Girl Magazine allows her to write about the things she loves, and then shares it with the world. Her ultimate goal in life is to become a world wanderer.