by Hadiya Iqbal – Follow @browngirlmag
My skincare and face mask routines has gone through all of life's different stages with me. From Fair and Lovely, to using any and every product containing neem to Glam Glow, I can proudly say I have never shied away from experimenting with skin care products. But after a lot of hits and misses, and countless breakouts later, I've found the face masks that are oh so gentle on my skin and make a huge difference, and I'm going to share the best ones here for you!
The best part about the list below is that it includes a mixture of face masks—store bought AND all those tried and tested natural remedies. So without waiting any further, let's get our face mask game on:
[Photo, and product, courtesy: Amazon.]
Let me start by saying, this mask is a miracle worker! It is great for sensitive skin types with soothing and anti-inflammatory ingredients such as honey extract and hollyhock. Formulated with natural cellulose and skin-loving ingredients, it gently removes dead, flaky skin, while nourishing the skin with moisture-locking ingredients. You will instantly see the dead skin scrubbing off, providing a smooth and silky finish without any irritation. It also has skin brightening benefits and leaves your skin feeling moisturized and calm.
How to use:
Apply to cleansed moist skin.
Take an appropriate amount and apply over the entire face, carefully avoiding the eye and lips.
Gently massage using clean fingertips for 1-2 minutes.
Thoroughly rinse off with water.
Gently pat dry.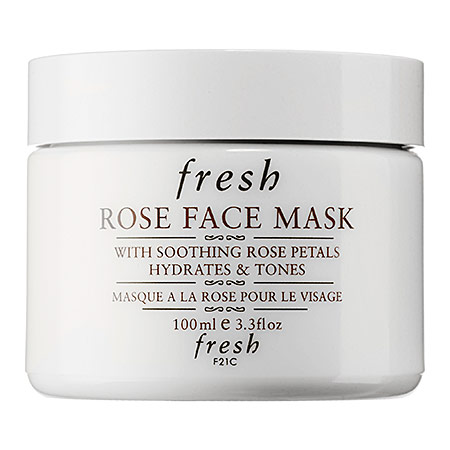 [Photo, and product, courtesy: Sephora.]
If you love anything rose, you will absolutely love this! This mask hydrates and tones the complexion to restore radiance and suppleness in all skin types. This unique, cooling gel formula is infused with real rose petals that literally melt into the skin. This mask is nothing but refreshing especially after being out in the sun for too long or, to just give your skin some TLC.
How to use:
Apply to cleansed moist skin avoiding the eye area.
Softly massage into face.
Leave on for 15 to 20 minutes, and then rinse with water.
If applying at night, you can even sleep in it for optimum glow.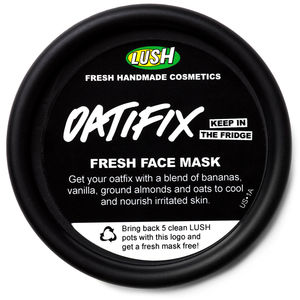 [Photo, and product, courtesy: Lush.]
Not only is this mask so beneficial for sensitive, dry, or irritated faces but it smells so yummy. This mask contains oats, mashed banana, and ground almonds to soften and slough away dry, flaky skin. With a rich blend of illipe butter, sandalwood oil, and glycerin to lock moisture into your skin, it'll leave your face feeling soft and dewy.
How to use:
Apply to cleansed moist skin
Smooth mask all over your skin.
Leave on for 15 minutes then rinse off with warm water, massaging as you go.
Tip: For store bought face masks, it is always best to either ask for a sample or purchase the travel style bottle to make sure it works for you.
[Photo courtesy: stylecraze.com.]
This is a one-product natural remedy I can swear by! I have been applying Aloe on my face every night for the past year, and have seen such an enormous difference in the way it makes my skin feel and look. This is something EVERYONE needs to try. Aloe is known for its antimicrobial properties that kill bacteria and anti-inflammatory properties with minimal scarring. The clear fluid of the aloe vera plant is 99 percent water, which is what makes it so amazing to hydrate, moisturize, and nourish your skin. Regularly applying aloe vera gel to your face can help make your complexion become clearer and smoother and can also reduce inflammation.
How to use:
The produce section in your local grocery store should carry aloe leafs. One leaf usually costs around $1 and should last you a month or even more. If purchasing a leaf, you can keep it in the refrigerator and scoop out gel any time you want to use it.
If you have an aloe plant, you can remove a leaf for use.
Cut the leaf at the base with scissors or a kitchen knife.
Clean off any dirt from the leaf. Rinse the leaf under running water.
Slice the spines off the sides of the leaf with a sharp kitchen knife. Cut the leaf vertically in half and extract the gel from inside with a spoon.
Rub aloe on cleansed face and leave on for 20 minutes.
Rinse thoroughly with water and pat dry.
If applying at night, you can even sleep in this mask and wake up to revitalized skin.
5. Honey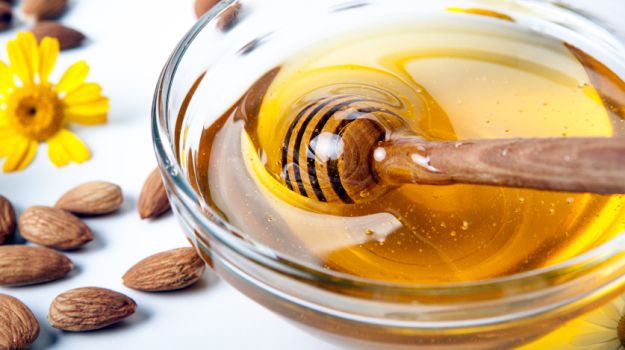 [Photo courtesy: food.ndtv.com.]
Honey is extremely gentle to use as a face mask. It's another natural product that has antimicrobial properties and antioxidants all at the same time. The stickiness of honey pulls out the dust, dead skin, and microbes from the pores while the antimicrobial properties keep the skin from becoming infected again. The antioxidants in honey help make the skin look younger and the wax makes the skin smooth, shiny, and moist.
How to use:
Apply to cleansed moist skin
Take one teaspoon of raw honey from the jar either with a spoon or the tips of your fingers.
Rub your fingertips together, then smear the honey on your face evenly.
Leave on your face for at least 20 minutes. (You can leave it on for longer)
Rinse off with water then pat dry.
I encourage you to try these home made and/or store bought face masks, and guarantee you'll be glowing all day, every day!
---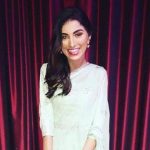 A Houstonian native of Pakistani heritage, Hadiya Iqbal is a University of Houston graduate having majored in corporate communications. She now works in the marketing field and aims to go back to school for her MBA very soon.