It seems normal when you're shopping to go straight to the section that targets your gender. I don't think twice about buying lotion in cutesy bottles or women's razors with pink handles. Or, when I need to pick up a gift for my nephew, I usually head straight to the "boy" aisle, drenched in dark blues, lined with toy trucks and dinosaurs. And then, as always, I'll stop by the clothing section just to check out what's new, and of course, I head straight for the women's section. Obviously. Why would I look anywhere else?
It doesn't really seem weird until you think about it—most, if not all, clothing stores are gendered. If they carry clothing for both men and women, then they're sectioned off. In a society that's slowly adjusting to the fact that not everyone fits into the gender binary, the fact that all these stores have neatly separated their merchandise by "masculine" and "feminine" is starting to seem outdated.
That's where gender neutral clothing enters the mix, and it's already gaining momentum. "Athleisure" is a popular trend right now, and the combination of leggings, oversized cardigans and sneakers contributes to that. It's popping up at mainstream retailers, but the plus side is that it's bringing a lot of small retailers who offer gender neutral clothing to light.
Here are a few that you should definitely check out.
1. Zara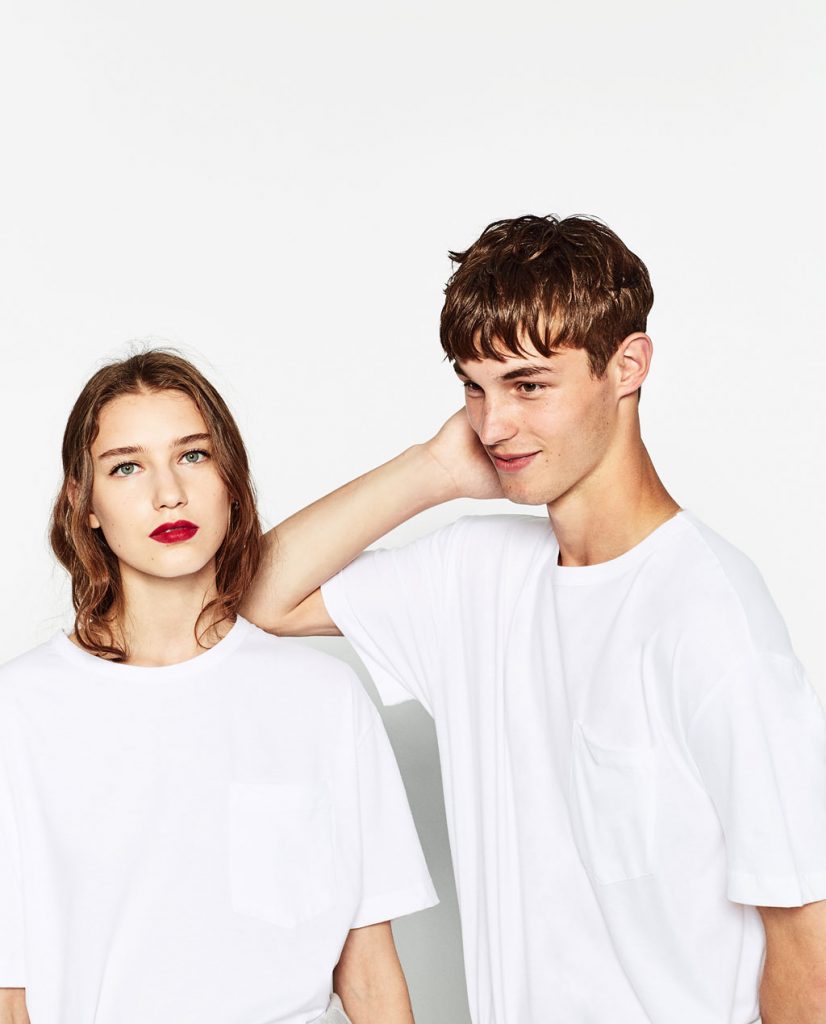 [Photo Source/Zara]
Zara's "Ungendered" line is under their younger, cheaper Trafaluc line, which is great because it keeps it affordable—but consumers had a few gripes. This line is basically sweatpants and oversized t-shirts. It's nothing too bold and leans on the masculine side, but on the other hand, it could be a huge step toward nonbinary acceptance since Zara is such a huge retailer.
@evanrosskatz @ZARA so ungendered clothing means ugly sweatshirts for skinny white people?

— em 🙂 (@concretegravity) March 4, 2016
2. American Apparel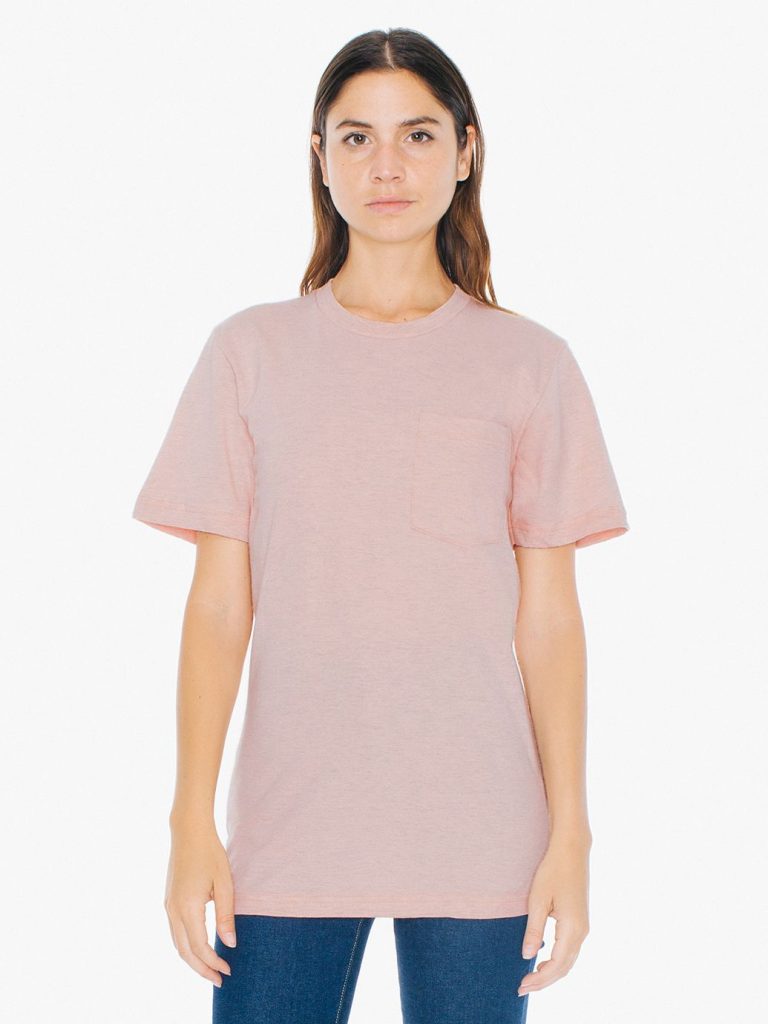 [Photo Source/American Apparel]
American Apparel has carried unisex clothing for a while now, and it's a brand with some pros and cons. On the plus side, they claim that all their clothing is made in Los Angeles, and their workers are paid fair wages, which is more than anyone can say about fast fashion retailers like Zara or H&M. On the other hand, they came into some
On the other hand, they came into some controversy about their unisex clothing advertisements in 2013—and it's far from the only time they've had issues with sexist ads.
3. TILLYandWILLIAM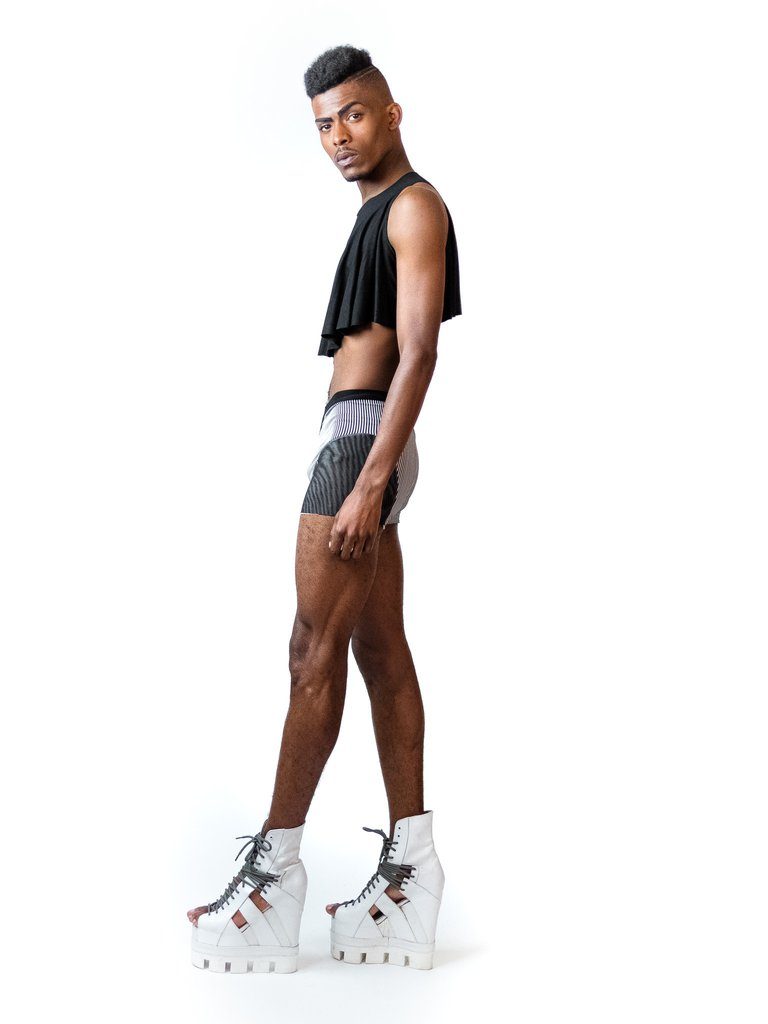 [Photo Source/TILLYandWILLIAM]
TILLYandWILLIAM is a Brooklyn-based retailer that basically revolves around gender inclusivity and environmental consciousness. All the clothes are meant to be gender neutral, rather than it just being one clothing line at a major retailer like Zara or American Apparel. A lot of their pieces are made to be worn in multiple ways.
4. Muttonhead
Muttonhead is a Canadian clothing retailer based in Toronto that says its clothing is "suitable for all ages and genders." They're another environmentally conscious brand, focusing on the concept of "slow design" as a counter movement to fast fashion.
5. MSFTSrep
[Photo Source/MSFTrep]
While gender neutral clothing can skew heavily masculine, Jaden Smith constantly proves that it can absolutely be pulled off the other way with his impressive dress and skirt collection. He told Variety Magazine his line is for "the girl that wants to be a tomboy or the boy that wants to wear a skirt, and people try to condemn. We're here for you. Tell us your stories. If someone at your school's trying to pick on you, it doesn't matter because Jaden Smith's got your back." His brand new clothing line will be found on the MSFTSrep site.
---
Susmita Paruchuri is a senior at Rutgers University in New Jersey, studying journalism, media studies and mathematics, she also minors in Hindi. During her spare time, she loves dancing (she's done years of Kuchipudi), singing (Carnatic, but nowadays mostly just belting Ariana Grande in the car), and binging TV (Mad Men, it's always Mad Men).