by Poorvi Adavi
The following post was originally published on our partner website India.com. 
A Bollywood maa is highly emotional, dramatic and manages to cry in a jiffy. Her prayers have magical results and the halwa she makes is the best in town. To make things simple, a typical Bollywood mom is like a box of delectable assorted chocolates—open the box cautiously and savor the intense nuggets of various flavors simultaneously.
With changing trends in Hindi cinema, even the role of maa drastically changed. The much loved Bollywood mom of yesteryear, Nirupa Roy, was often seen in distress or making sacrifices for her child, however, the new age maa is more confident and can actively take on the world to protect her children. Aishwarya Rai played an anguished legal eagle in "Jazbaa"—a mother who has the courage to protect her daughter from all evils.
Hindi cinema has portrayed several kinds of moms, after all, the role of a maa is a quintessential element of an Indian household. Our life revolves around our mother's—home is where mom is, right?
To celebrate Mother's Day, we compiled a list of your favorite Bollywood moms!
1. Smita Jaykar
Bollywood's most beautiful mom's, Smita Jaykar, played the role Aishwarya Rai Bachchan's mom in the film "Hum Dil De Chuke Sanam." The performance is unforgettable—she was strict, extremely loving, a dear friend to her daughter in the movie and did complete justice to the role.
2. Farida Jalal
Farida Jalal is the cutest Bollywood mom for sure. She's known for playing the sweet mom who pampers her children, never tries to control their lives, but rather supports them in finding their happiness. In the movie "Kuch Kuch Hota Hai," she played the role of Shahrukh's mom, who plays a vital role in reuniting her son with his college best friend. She was also Kajol's supportive mom in the epic love story "Dilwale Dulhaniya Le Jayenge."
3. Reema Lagoo
Rajshri production's favorite maa—Reema Lagoo, started her career doing comic roles in tv serials like "Shrimaan Shrimati," then went on to become Bollywood's iconic maa with her performance in the movie "Maine Pyaar Kiya," in which she played Salman Khan's mother. Lagoo has actually played mom to many of the Khan's multiple times as she was also Salman Khan's mother in "Judwa," "Sajaan" and "Patthar Ka Phool." She also played Salman Khan and Saif Ali Khan's mom in "Hum Saath Saath Hai," Salman Khan's mother-in-law in "Hum Aapke Hai Kaun," and even Shah Rukh Khan's mom in "Yes Boss" and in "Kal Ho Na Ho."
4. Jaya Bachchan
After having played the leading lady in several successful Bollywood films, Jaya Bachchan had no qualms about playing a mother to the current generation of leading actors. She has played a mother to Hrithik Roshan in "Fiza," Preity Zinta in "Kal Ho Na Ho," Shahrukh Khan in "Kabhi Khushi Kabhi Gham." One of her unforgettable performances is in "Ek Chaurasi Ki Maa."
5. Zohra Sehgal
https://youtu.be/IUnNmb3IqR8
A real timeless beauty who played a mother to Amitabh Bachchan in movies like Cheeni Kum and K3G. This maa, passed away at the age of 102 in 2014. She has not only acted in various Bollywood hits but also in cross-over cinema like "Bend it Like Beckham" and "Tandoori Nights."
---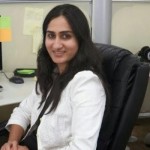 Poorvi Adavi is a freelance web content writer and editor in San Diego, CA. She is inspired by observing people around her and being aware of things happening in the world. She has completed her Masters in Communication from Christ University and also has a Business Management Certificate from UC San Diego.