Okay, let's cut right to the chase—summer is a lot of fun, but the effects this tropic-like, and most-sought-after season can have on a brown girl's skin is not something to look forward to. Amirite? But there are ways you can enjoy the patio weather and the glories of the perfect summer skin, and it all depends on the beauty products you use.
So with that said, here are five beauty products everyone needs to instantly make a part of their routine.
1. Cleanse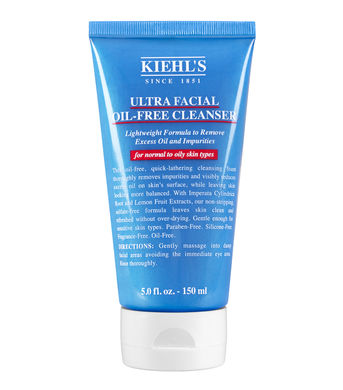 [Photo source: Amazon]
After a long hot day walking around in the NYC heat, the first thing I look forward to when I get home is washing my face. It's so important to keep-up with properly washing your face in the summer because your pores are more likely to be clogged by excess dirt and oil. Kiehl's Ultra Facial Oil-Free Cleanser gives me the squeaky clean feeling of a foaming cleanser, without feeling like I've been stripped of natural oils, and it should be one of the first beauty products you turn to. I've tried many cleansers throughout the years, but this one has been a constant for the last three. All you need is a pea-size amount for this product to work its magic. I follow-up with my favorite Sea Breeze toner and I'm good to go.
2. Protect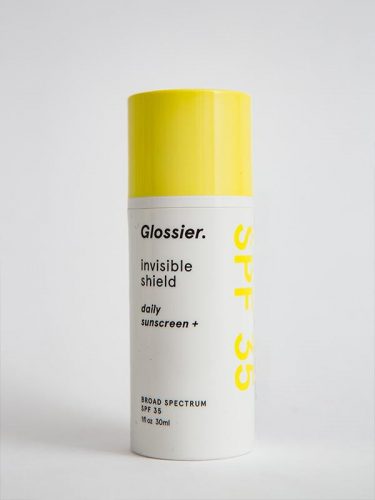 [Photo source: Glossier]
Don't you hate it when sunscreens leave a horrible white cast on your face? I know I do. I've been working in the beauty industry for about six years and I'm ashamed to admit that I've never been a sunscreen user until I took a trip to the Glossier showroom in NYC. I grabbed not one, but two of their new daily sunscreens and hoped for the best—I'm turning 27 this year so sunscreen is no longer an option. By the third day of testing out my new sunscreen, I was in love. Do yourself a huge favor and purchase the Invisible Shield SPF 35. This is the only daily sunscreen on the market that I recommend for South Asian skin. The product applies clear (goodbye white cast) and is super lightweight, so it won't interfere with your makeup, which is crucial in the summer heat—"wake up and make up," right?!
3. Cover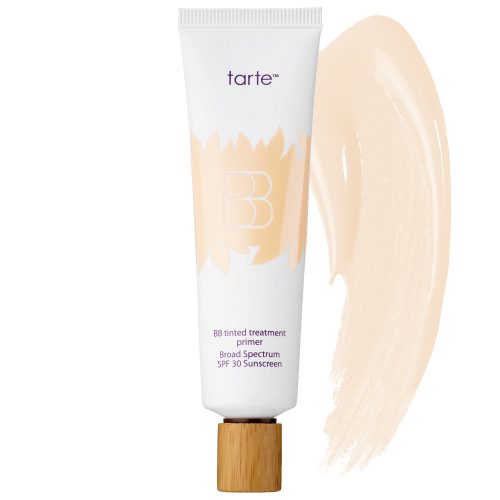 [Photo source: Amazon]
So you want to wear makeup on those hot summer days, but don't want to look as though your face is melting when it hits the blazing sun? This is always a problem, no matter what your skin type. The best way to fight warm-weather scourge is by opting for something light and mattifying. Try Tarte's Primer Broad Spectrum SPF 30 Sunscreen. Use your fingers to blend and build coverage where it's needed. The only downside is that there aren't many options in terms of colors. Try the one closest to your shade and adjust using your go-to setting powder. Your pores will shrink in size and your skin will stay matte for a while before it's time to touch-up. Also, this product is vegan, which is always a huge plus.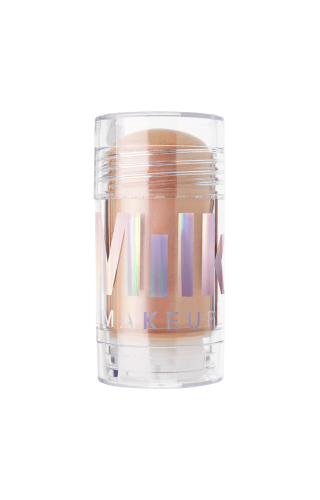 [Photo source: Amazon]
If you can't be bothered to keep up with beauty trends on social media, you probably don't know much about "strobing". What is strobing, you ask? It's the last step of your makeup application when you add a highlight to the highest points on your face. Think of it as the opposite of contouring! I love strobing my face with sticks such as Milk Makeup's Holographic Stick in Mars. The peachy pearl-like finish adds a beautiful glow to South Asian skin tones.
5. Detox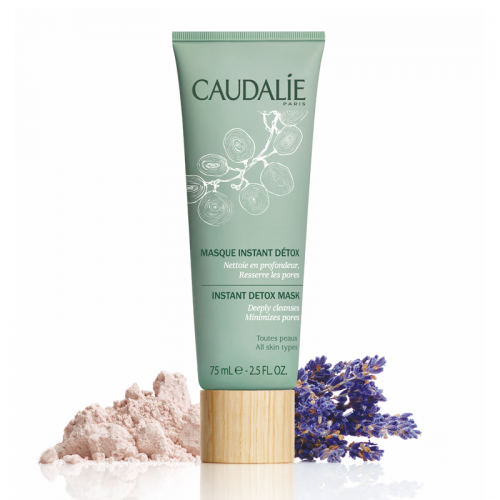 [Photo source: Feelunique]
Your skin is your body's largest organ and is constantly exposed to pollution, so detoxifying is not optional. Of course you have to drink plenty of water and make sure you're eating healthy, but don't forget about a good detox clay mask that will draw out accumulated toxins. Next time you're in Sephora, ask for Caudalie's Instant Detox Mask. Great for all skin types, this product will purify your skin while tightening your pores. You'll notice a huge difference after the first use. Your skin will be glowing after this purifying beauty ritual.