Attention all BGs! Are you a fall lover but just can't seem to put away some staple spring clothing items? (Maybe like your floral lehnga everyone was raving about at the last sangeet you attended?) Well, who says you have to ditch ALL your spring favorites this fall?
Although playful florals may be out for the season, I want to outline how I'm going to transition some of my favorite spring pieces into the fall, simply because I'm not ready to let go of them just yet! Check out a list of four must-have spring styles this season! Not only will you stay on trend but you'll also be saving a buck or two.
1. Loafer Mules
Slip-on mules are such a fun spring shoe and I'm so excited to take them into the fall season. Just throw on a pair of tights in cooler weather and they will go right along with your fall wardrobe! This 80s throwback has had such a fun update, coming in an array of colors and textures. What used to be an office staple is now the new "it shoe." Gucci has revamped this slip-on mule and made it a mainstay in every blogger's closet. It creates such a chic and effortless look that I can't get enough of them! I know this shoe trend isn't going anywhere so I'll just keep on wearing them into the fall. Below is an almost exact replica of the Gucci slip-on mule that can be found at Nordstrom! SO, go slip into a pair of your own!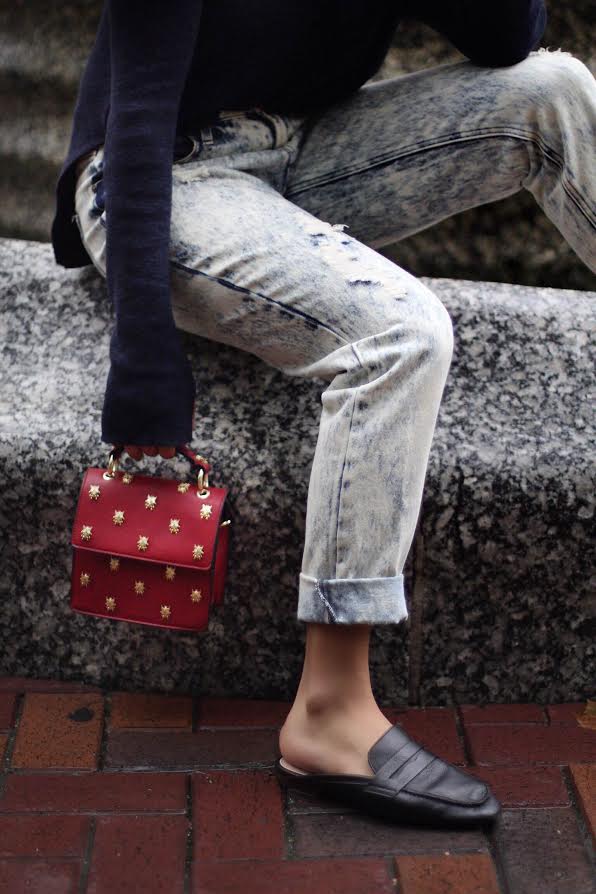 [This pair of slip-on mules will help you stride into the fall season.]
2. White Layering Vests
In my opinion, the perfect way to add a touch of luxe for fall is to throw on a crisp and clean vest. It's one of those no-brainer items that always comes in clutch in your closet. The mantra is simple: Leave it sleeveless in spring, and layer it in autumn! I love the versatility this piece has to offer. I'm wearing my favorite Zara vest in the picture below but since this piece is so sought-after, I'm sure you can get your hands on it everywhere! So come on BGs, let's dare to layer!
[The autumn season is best to bring out your sleeveless white vest and using it for layering.]
3. Culottes
There's only two words to describe them, comfortable and chic. What more could a girl want?! I absolutely love the high-waisted style of culottes and how flowy they look and feel. They completely pull an outfit together from head to toe. I just know they will be a staple in my wardrobe going forward into the fall. Who remembers these pants from a few years back? I can't believe they have made a complete comeback! And now, in an even more stylish way! Check out how I have styled them below. For fall I will be wearing them with turtlenecks, full sleeve tops, and layering them with thick winter coats and even peacoats for more of a luxe look!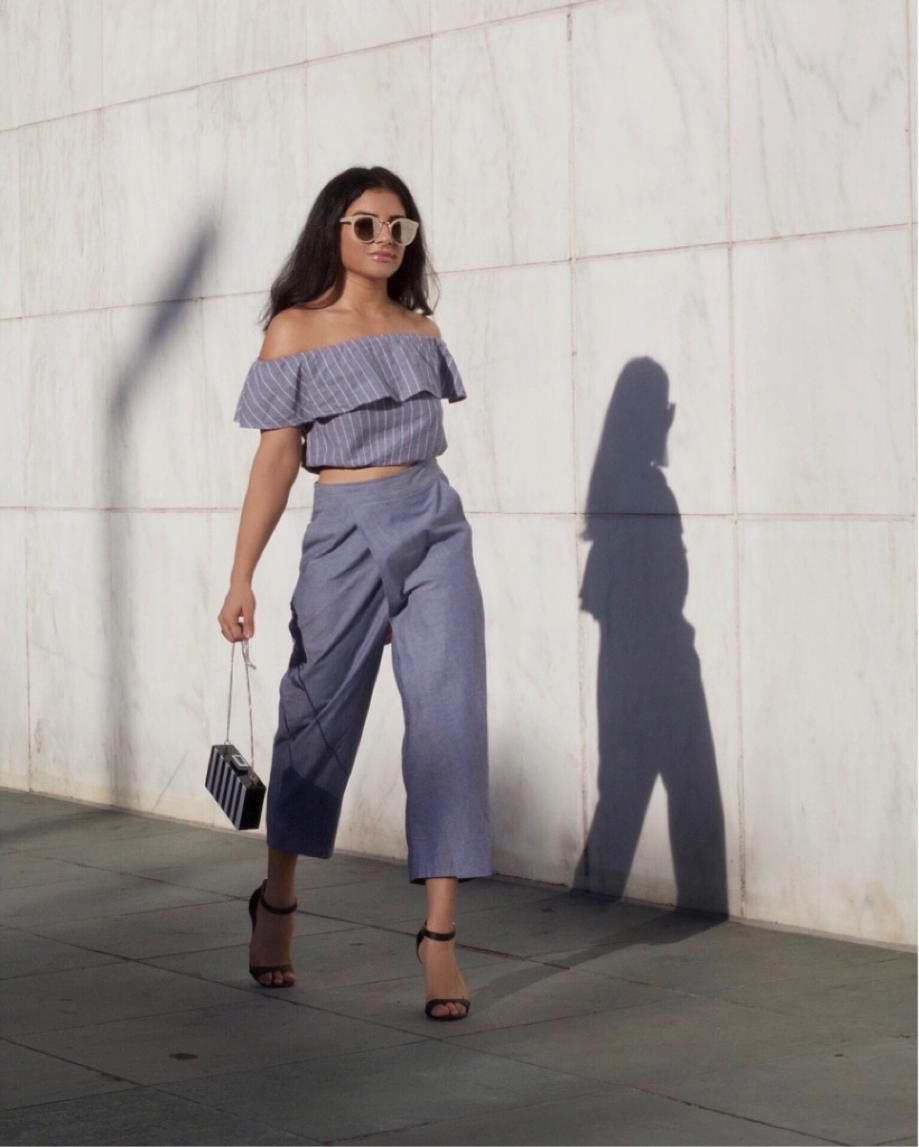 [Who says culottes are for spring when you can swap the crop for a turtleneck.]
4. The Statement Mini Bag
Okay ladies, who doesn't love a cute little bag that packs a punch?! I couldn't get enough of these mini bags this spring and the great thing is, the cooler weather isn't going to stop you from wearing this trend! I especially love that they come with a top handle that creates such a dainty and whimsical look. I got the one below at Zara but there's not a retailer that ISN'T selling them. Get your hands on one and carry it into the fall season with me!
[Don't forget to carry a trendy, statement mini bag this Thanksgiving.]
And there you have it ladies- 4 spring items to take into fall, fearlessly.
[Photos are courtesy of stylexkavya]
For more of Kavya's styling tips, and for fashion inspiration, visit stylexkavya.com, or Instagram @stylexkavya.
---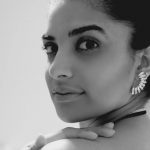 Kavya is a proud Indian-American who lives in the wonderful city of Houston, Texas! She loves all things fashion and beauty and blogs about it at www.stylexkavya.com. Check out her Instagram account, @stylexkavya, where Kavya also shares daily outfits and her fashion-inspired lifestyle! She knows the path she's chosen isn't a typical one but that is exactly why she loves it! Kavya believes that if she can inspire other women, regardless of their background, to pursue their dreams, then she has succeeded!