by Reema Patel –
Wedding shopping can be an emotional, hectic, and at times, a somewhat terrifying experience. I had imagined that everything would be like a Bollywood movie—I'd find the perfect dress without any effort and the corresponding jewelry would magically find its way into my suitcase back home. Well, that didn't happen and there were a lot of hiccups along the way. Since I traveled to India to shop, the change in currency didn't exactly help, but I was able to find all of my dresses and I learned a lot of valuable lessons while at it!
Before leaving, we allocated time to be spent in each of the four cities we'd be visiting. Both my fiance and I are from Gujarat, so we spent most of our time shopping there. We ended the trip in Mumbai, where I hoped to find extra outfits for events outside of our wedding. Check out our trip below, as we made our way through four cities in two weeks!
1. First up: Surat, Gujarat.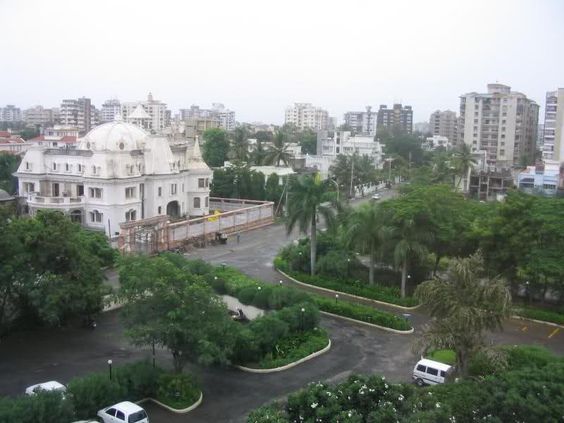 [Surat, Gujarat. Photo courtesy: Pinterest.]
I started my trip in Surat, Gujarat. For those unfamiliar with Surat, there are lots of textile factories that produce the outfits we often see in larger stores. I was lucky enough to visit one such factory and I ended up getting my bridesmaids outfits straight from the source! Future brides should keep in mind that a lot of the stores in India don't mass produce their outfits and the chances of finding eight copies of the same outfit, in the same color and varying sizes is pretty rare. By going straight to the source, I was able to select an outfit that I liked and they were able to provide me enough material to take to a tailor and create eight matching outfits. In addition to bridesmaid outfits, I found Surat to have really trendy dresses and was sure to snag a few anarkalis and indo-western outfits for myself! A couple of my favorite shops in Surat worth checking out were G3 and Amrut. A noteworthy designer from the area is Manish Reshamwala.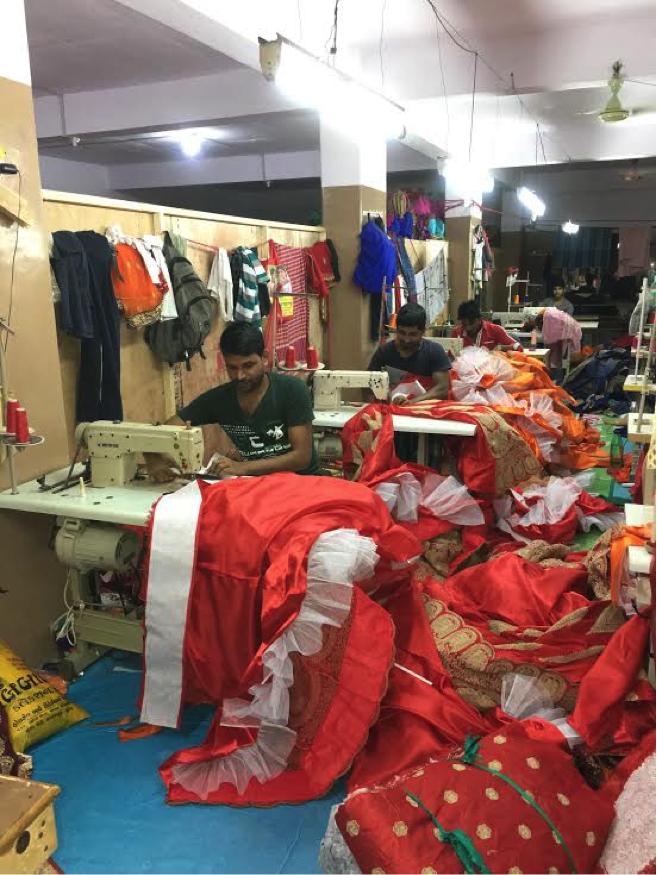 [Do you need to buy fabric in bulks for your bridesmaids? Go straight to the source and get all that you need—it's easy, convenient, and you're sure to find what you need in larger quantities. Photo courtesy: Reema Patel.]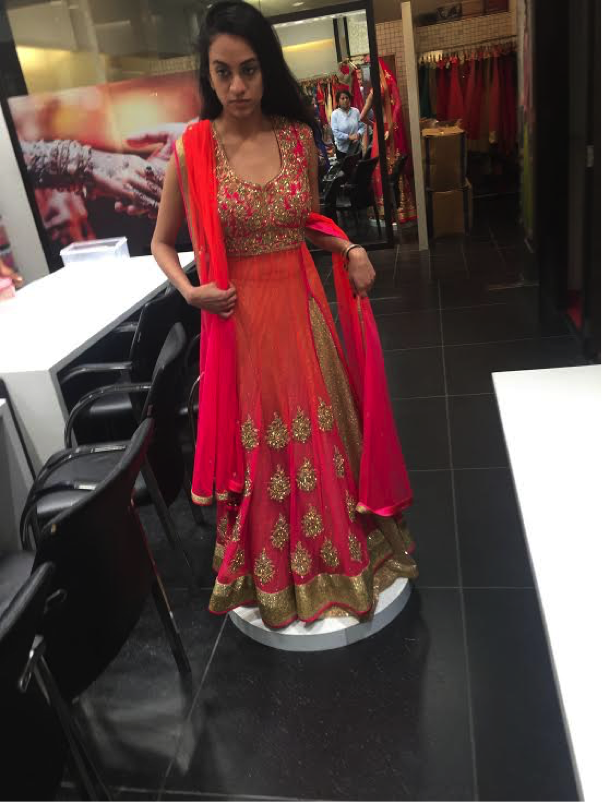 [Photo courtesy: Reema Patel.]
2. Second stop: Vadodara, Gujarat.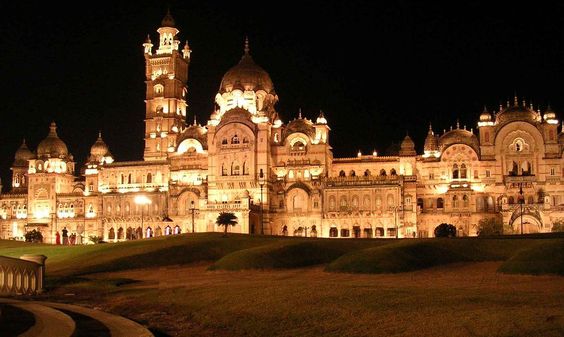 [Vardodara, Gujarat. Photo courtesy: Pinterest.]
Next we went to Vadodara (Baroda), Gujarat. The best thing about Vadodara probably lies in it's simplicity. Vadodara is a smaller city and the shops are all fairly close to one another, you could easily visit multiple stores in one day. In addition, Vadodara provided relief from the traffic and congestion of all of the other cities we visited. I definitely preferred Vadodara for the convenience it provided. Vadodara had the best chainya-choli selection, hands down. There was also a large selection of the newly trending indo-western outfits. I ended up getting both my garba and reception outfit there. Some of my favorite stores in Vadodara included, Thakur, Gauri and Ria Sia.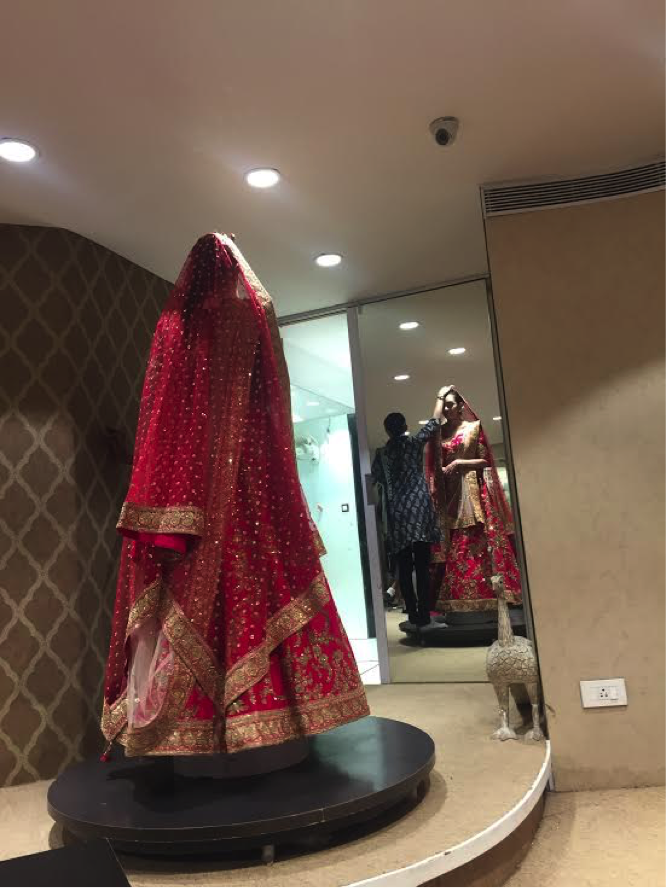 [Photo courtesy: Reema Patel.]
3. All aboard to Ahmedabad, Gujarat.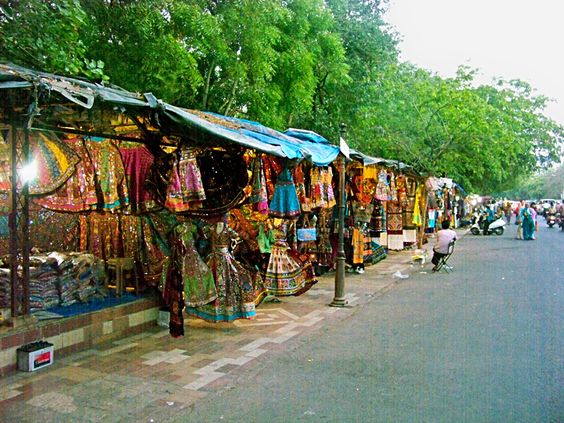 [Ahemdabad, Gujarat. Photo courtesy: Pinterest.]
Next on the list: Ahmedabad, Gujarat. This is probably where most Gujarati brides go for their wedding shopping and with good reason! The biggest issue with Ahmedabad was definitely the traffic! The good thing about Ahmedabad was that it had a crazy selection of bridal outfits. I'm not joking, I could have spent an entire day looking at bridal lehengas without encountering the same dress twice. If you hadn't guessed it already, I found my wedding outfit in Ahmedabad. My favorite stores in Ahmedabad were Aso Palav and Deepkala. The dynamic designer duo Shyamal & Bhumika are also worth checking out!
4. The City of Dreams: Mumbai
[Mumbai. Photo courtesy: Pinterest.]
Last stop, Mumbai—the NYC of India! It was finally time for some rest, relaxation and my favorite, SHOPPING FOR FUN! Mumbai has a lot of designer boutiques including the regal Sabyasachi store. I, however, had already splurged on all of my wedding outfits and had decided I would only buy a few outfits that really caught my eye. My advice to those shopping in Mumbai would be to avoid larger designer boutiques, there are tons of smaller gems around the city!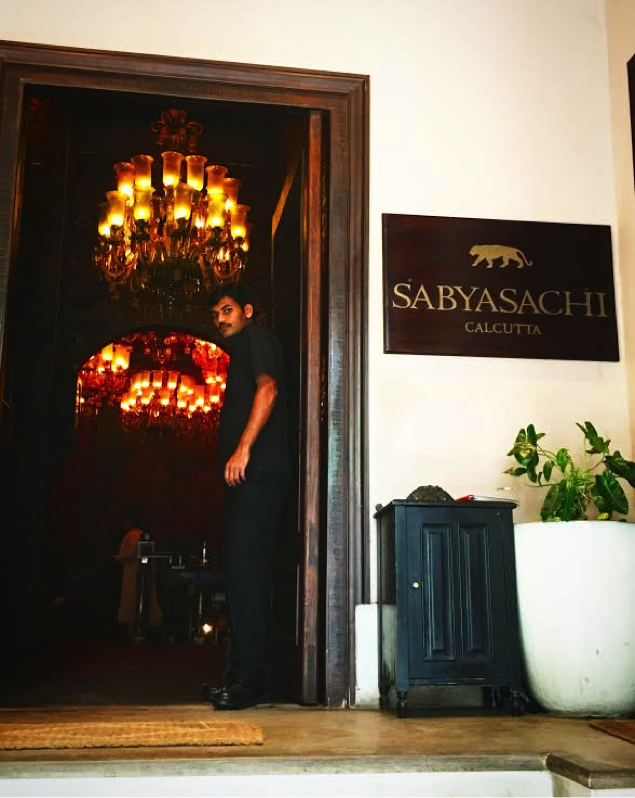 [Photo courtesy: Reema Patel.]
To my surprise, Mumbai ended up being the least expensive place I shopped! In addition, the dresses I saw there were definitely unique. If you're a fan of costume jewelry, the local markets are also worth checking out! While I didn't spend a lot of time shopping in Mumbai, I will say that I do wish I would have held off on buying some of the dresses I bought in Gujarat and spent that part of my budget elsewhere in Mumbai.
Now the most important part, the prices! I found that Ahmedabad, in general, had the highest prices. Vadodara was a close second. Surat was a little more reasonable in their prices; Mumbai definitely provided the most bang for your buck, only because there were tons of smaller designers. That being said, it depends on where you're shopping. The bigger designers obviously charged a little more for their outfits and smaller show-rooms were cheaper/willing to bargain a little more.
Two weeks and four cities later, my wedding shopping was done. While it was initially off to a bumpy start, I ended up finding amazing dresses that I absolutely loved and at the end of the day that's all that matters. To any bride venturing to India, hoping to say, "yes" to the dress, take a deep breath and try to enjoy the process. Happy shopping!
---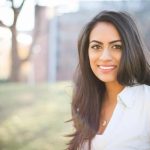 As a beauty aficionado, Bollywood addict and bride-to-be with a passion for organization, Reema Patel was inspired and encouraged to chronicle her musings, tips and tricks. Her mantra in beauty, organization, and planning: It should be SIMPLE. As a former beauty pageant contestant, Reema hopes to inspire others to feel like the beauty queens they truly are! Check her out on Instagram.