This post was originally published on our partner website India.com. 
Thums Up is one of the leading colas consumed in India. Chances are, you are accustomed to enjoying this beverage as a cold, refreshing accompaniment to savory snacks or by itself.
But did you know it can be used as a tasty ingredient for desserts as well? Yes, desserts! The sweet and subtly spicy notes—along with the cola's fizziness—lends a wonderful texture and moistness to many classic desserts. Check out the following recipes!
1. Thums Up Chocolate Donuts
Makes 12 donuts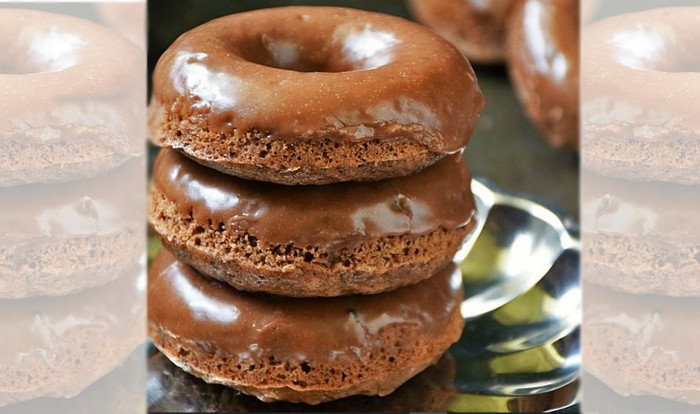 Ingredients
For the donuts:
Unsalted butter for greasing
1 1/2 cups all-purpose flour
1/3 cup unsweetened cocoa powder
1 teaspoon baking powder
1/2 teaspoon salt
2 large eggs, room temperature
2/3 cups white granulated sugar
1 teaspoon pure vanilla extract
1/2 cup Thums Up
2 tablespoons canola oil
For the icing:
1/4 cup unsalted butter, softened
3 tablespoons Thums Up
2 tablespoons unsweetened cocoa powder
1 1/2 to 2 cups powdered sugar
1 teaspoon vanilla
1/2 teaspoon salt
Preparations
Grease a donut pan generously with unsalted butter. In a large mixing bowl combine flour, unsweetened cocoa powder, baking powder, and salt—whisk it all together well.
In a separate mixing bowl, combine eggs, granulated sugar, vanilla, Thums Up, and canola oil—whisk to mix well.
Form a well in the center of the dry ingredients and pour the wet ingredients into the well. Gently fold the ingredients together until just combined. Set this mixture aside for about 15 minutes while the oven preheats.
Preheat the oven to 325°F while the batter is resting. When the oven is preheated, carefully scoop the mixture into the prepared donut pan filling each cup with 3/4 full.
Bake for 8-10 minutes until the top of the donut bounces back when lightly pressed. Remove from oven and cool 5 minutes in pan. Gently loosen donuts from pan and invert onto cooling rack to cool completely.
Clean out the pan to make the rest of the batter in the same manner. While the donuts are cooling, prepare the icing.
For the icing: Combine unsalted butter with 3 tablespoons Thums Up. Mix in cocoa powder, powdered sugar, vanilla extract, and salt until smooth.
Once the donuts are cooled, dip each in the icing and set back on the cooling rack to dry.
2. Thums Up Cake With Cola Frosting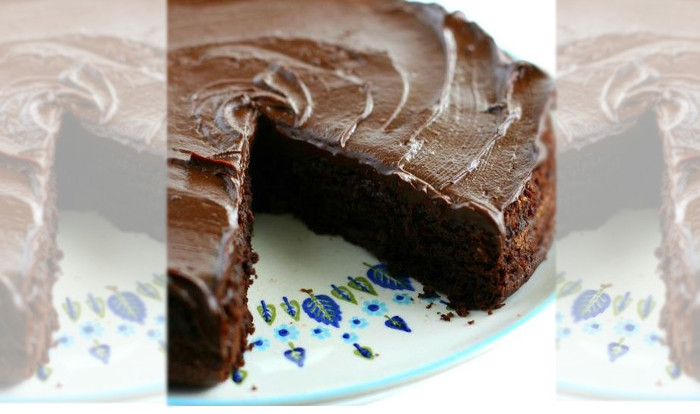 Ingredients
For the cake:
1 cup Thums Up
1/2 cup buttermilk
1 cup unsalted butter, softened
1 3/4 cups white granulated sugar
2 large eggs, lightly beaten
2 teaspoons pure vanilla extract
2 cups all-purpose flour
1/4 cup cocoa
1 teaspoon baking soda
For the frosting:
1/2 cup unsalted butter
1/3 cup Thumbs Up
3 tablespoons cocoa
16 ounces powdered sugar
1 tablespoon pure vanilla extract
For the garnish
3/4 cup chopped pecans, toasted in butter (optional)
Preparations
Preheat oven to 350°. Combine Thums Up and buttermilk—mix and set aside.
Beat the butter at low speed with an electric mixer until creamy. Then gradually add sugar and beat until blended. Next, add in eggs and vanilla to the butter and sugar mixture and beat at a low speed until blended.
Combine flour, cocoa, and baking soda. Add to butter mixture alternately with cola mixture; begin and end with flour mixture, then beat at low speed just until blended.
Pour batter into a greased and floured 13- x 9-inch pan. Bake for 30 to 35 minutes.
Remove from oven; cool 10 minutes.
Note: Pour Thums Up Frosting over warm cake; do not make the frosting ahead–you need to pour it over the cake shortly after baking.
For the Frosting:
Place butter, cola, and cocoa in a saucepan over medium heat; stir until butter melts. Remove from heat; whisk in sugar and vanilla. Pour over cake and garnish with pecans.
3. Thums Up Brownies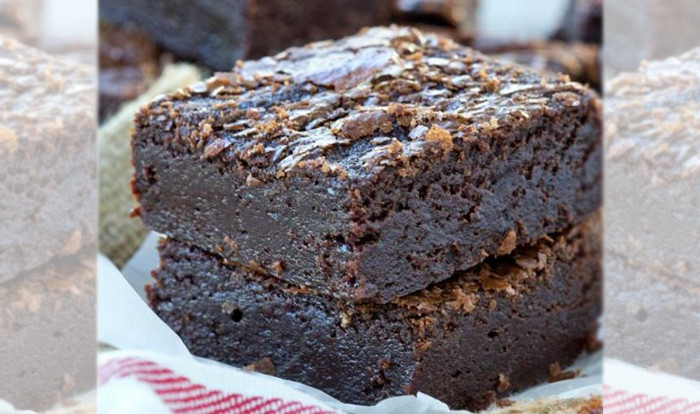 Ingredients
1 1/4 cups all-purpose flour
1 2/3 cups light brown sugar
2/3 cup cocoa powder
1/2 teaspoon salt
1/2 teaspoon baking powder
12 ounces Thums Up
Preparations
Adjust oven rack to middle position and preheat your oven to 350°F. Grease the baking pan with oil.
In a large bowl, stir together flour, sugar, cocoa, salt, and baking powder until combined. Add cola—a little at a time because it will foam—until incorporated and batter forms.
Pour batter into pan and bake until a tester inserted into the middle of the pan comes out clean, about 30 minutes. Be careful because the top will be slightly sticky, so let cool completely in pan before you cut it into squares.
---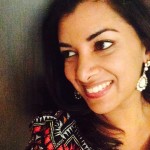 Soni Satpathy-Singh is a recipe writer and developer who resides in Manhattan. She is either always cooking or eating be it for work or simply because she loves to! She is working on her own cookbook and also recently created "Sketchy Desi" which provides daily humor, greeting cards, and apparel that celebrate brown culture. To see more of Sketchy Desi's work, visit SketchyDesi.com or stay tuned to upcoming posts on Brown Girl Magazine.