by BG Staff
Brown Girl Magazine is proud to announce that we will be media sponsors for the second annual DFW South Asian Film Festival. The festival kicks off its programming from February 19th to 21st, 2016, at locations in downtown Dallas and Plano.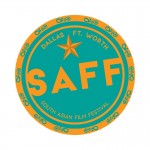 The opening night film, Miss India America, will screen on Friday, Feb. 19 at the Hoglund Foundation Theater of the Perot Museum of Nature and Science, followed by a red carpet and cocktail reception at the T. Boone Pickens Life Then and Now Hall (4th floor of the Perot Museum). The rest of the specially-curated line-up will be showcased at the Angelika Film Center in Plano (Shops at Legacy) on Feb. 20 and 21, followed by panel discussions with attending filmmakers, after-parties and networking events, all taking place in Plano.
JINGO Media, a Dallas and NYC-based, public relations and events management boutique firm, produces the annual festival of South Asian independent cinema in North Texas. The second iteration of the festival boasts more than a dozen curated shorts, documentaries and feature films that focus on issues affecting the South Asian (India, Pakistan, Nepal, Bangladesh and Sri Lanka) sub-continent, as well as explore the lives and stories of the South Asian Diaspora in the United States.
"In our second year, we are stepping up our game," said JINGO Media Principal/CEO Jitin Hingorani. "Our team of curators has spent the year traveling to other South Asian film festivals around the world, including Toronto, New York, Chicago, Los Angeles and Goa, India, to secure the most meaningful and relevant programming for North Texas audiences. We are certain that our community will leave these films entertained, elated and educated."
The festival's opening night film is the Texas premiere of wife/husband creative team Meera Simhan (actor/co-writer) and Ravi Kapoor's (director/co-writer) award-winning, cross-cultural comedy "Miss India America." Set against the backdrop of the Indian beauty pageant world in Los Angeles, the film stars Texas native Tiya Sircar and Hannah Simon, along with a supporting cast of talented South Asian actors.
Produced by Megha Kadakia and Saurabh Kikani, the film "establishes an authentic tone that pays respect to Indian cultural norms, while poking gentle fun at these traditions," raves The Hollywood Reporter.
In addition to the opening night, centerpiece and closing night films, the festival will also showcase thought-provoking, edgy shorts and documentaries, along with women's programming, men's programming, LGBT programming and family programming.
Buy your tickets now: "All-access" festival passes, which provide admission to all of the films, networking events and after parties, are currently available on www.dfwsaff.com for the early-bird price of $125 before January 15th, after which the price increases to $150. Individual screenings are $15 per person, but limited tickets will be available at the theater.