2016 was undeniably a tough year for many people, especially women and minorities (thanks to President-elect Donald Trump), so it's easy to lose sight of the positive strides that women (and men) took to uphold feminism in their fields. That's why there is no better way to end this year than to remind ourselves of all the wonderful ways, from sports to politics to humanitarian endeavors, in which feminism prevailed.
In Sports
1. Female Athletes From the United States Dominate at the Olympics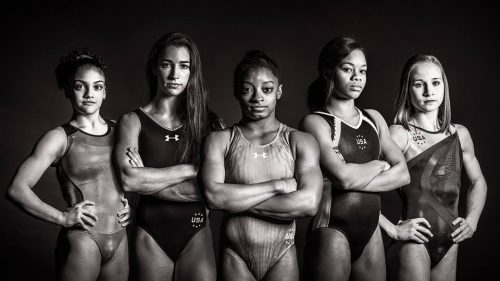 It was hard to escape the sheer dominance of The Fierce Five in Rio de Janeiro at the Olympics. These ladies backflipped their way to the gold and into all our hearts.
Swimmers Simone Manuel and Katie Ledecky also made waves for women. Manuel became the first African-American woman to win gold in an Olympic swimming event and Ledecky made us forget that she even had competition.
Ibtihaj Mohammad became the first U.S. athlete to compete and medal at the Olympic Games wearing a hijab, giving us yet another reason to shut down Islamophobia completely.
2. Internationally, Female Athletes Overcame Obstacles to Compete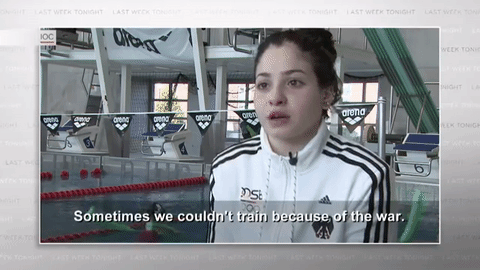 Female athletes were pillars of strength and courage this year. Take Yusra Mardini for example, the 17-year-old Syrian Refugee and unstoppable Olympic swimmer who jumped into the sea to pull a capsizing boat containing refugees to safety.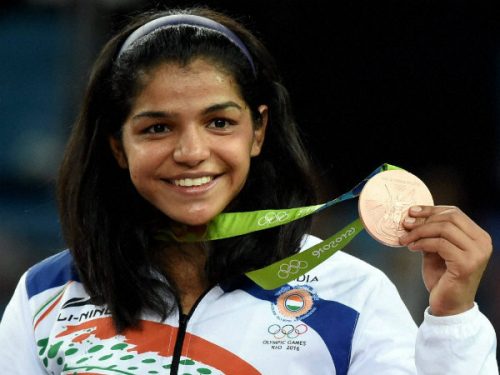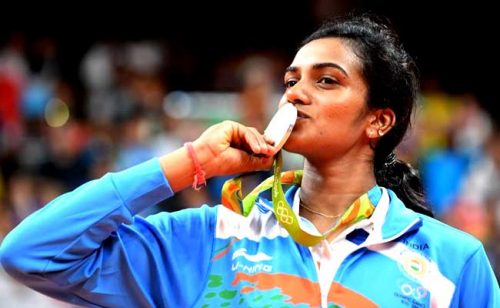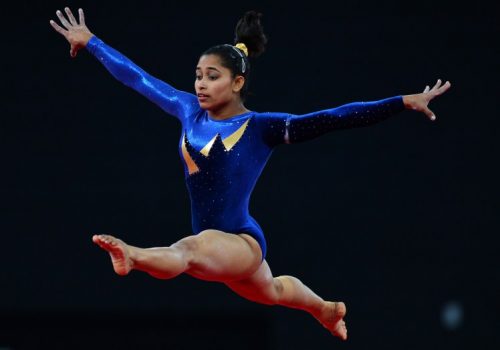 And we can't forget to highlight our very own Indian trailblazers Sakshi Malik, PV Sindhu, and Dipa Karmakar, who all overcame some major obstacles like inadequate training infrastructure and gender discrimination to shine on an international stage.
3. Da Da Ding Ad
During this year's Olympics, Nike India in partnership with Deepika Padukone released a pretty amazing video highlighting many South Asian female athletes. The video got us pumped with its catchy beat, but even more so because it highlighted an issue Indian society fails to touch upon – depression.
Padukone, who had a very public battle with depression, reveals how sports helped her to fight the mental illness.
"Two years ago I struggled with depression. I was sinking. I almost gave up. But it was the athlete in me that gave me the strength to fight and never ever give up!" she wrote on the accompanying Facebook post. "And so I want to say to every girl and every boy and every woman and every man…play a sport…because it changed my life…and it will change yours too!"
In Politics
4. Hillary Clinton Became the FIRST Female Presidential Nominee of a Major Political Party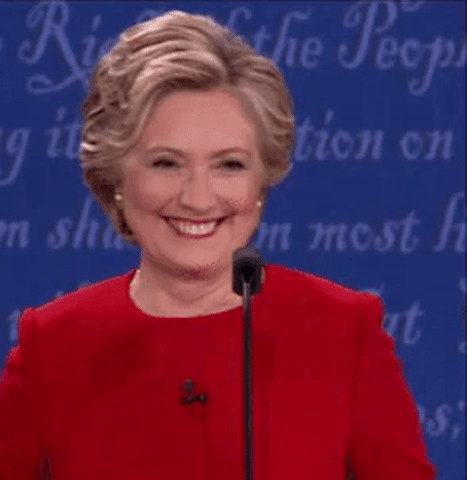 Hillary Clinton, the first-ever female presidential nominee of a major political party, put what is hopefully the penultimate crack in that hardest and highest glass ceiling.
5. Michelle Obama's Showed us How to "Go High" in Her DNC Speech and New Hampshire Speech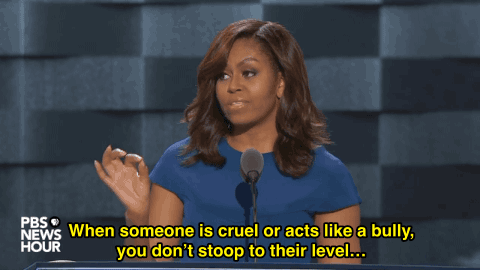 Just click the links above even if you've seen the speeches already. I promise your day and life will be better for it. In addition to delivering some of the best speeches of the year, Mrs. Obama also took women and girls further through her initiatives such as Let Girls Learn. Her strong presence in the public eye as America's First Lady is one that all of us will miss when the Obamas leave office next year.
6. More Women of Color Entered Elected Office
The number of women of color in Senate quadrupled (and we are stoked!). Democrats elected three new women of color to the Senate: Catherine Cortez Masto, Tammy Duckworth, and Indian-American Kamala Harris of California.
Down the ballot in House races: Stephanie Murphy (D) will be the first Vietnamese-American female member of Congress.
Moving further down ballot there were more successes: Democrats elected the first Somali-American lawmaker, Ilhan Omar and Indian-American Pramila Jayapal (D) won an open congressional seat in Washington state.
7. The Most Powerful Men On Earth Proved Feminism is not an Option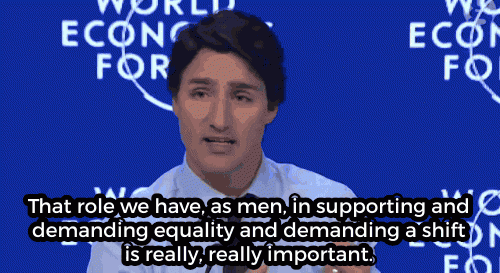 In case you weren't sure by now, Canadian Prime Minister Justin Trudeau is a feminist, everyone! He doesn't just talk the talk, his actions prove it. This year he became a He For She ambassador, publicly stood up against France's burkini ban defending a woman's right to choose what she wears, and launched an investigation into Canada's missing and murdered indigenous women.
On the American front, Vice President Joe Biden stood up for sexual assault survivors everywhere, forcing colleges to be held accountable for what happens on campus.
8. The Supreme Court Makes a Landmark Abortion Ruling
This year, the Supreme Court protected abortion rights when it ruled that a Texas law placed an undue burden on those seeking abortions. This law required abortion providers to meet the same standards as ambulatory surgical centers and mandated that doctors have admitting privileges at nearby hospitals. The Supreme Court's decision to strike down this law prevented 75 percent of abortion clinics from closing and helped us move one step closer to removing barriers for women to make decisions about their own bodies.
9. The Push to Remove Taxes on Menstrual Products Gains Momentum
Activists across the world have been advocating to remove the tax on menstrual products, which in essence designates pads and tampons as luxury goods. In May, New York's mayor Bill de Blasio repealed the tax and also signed legislation that made feminine hygiene products free in public building restrooms. Other places, including cities and states like Chicago, Washington, D.C., and Connecticut have also followed suit.
In Humanitarian Work
10. Amal Clooney Takes ISIS to Trial Alongside Survivor Nadia Murad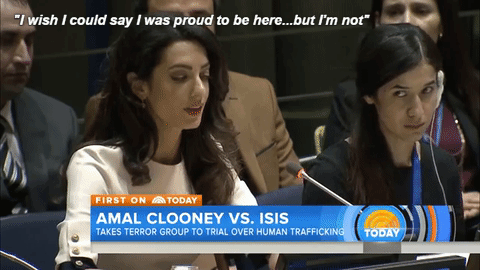 In this passionate speech to the United Nations, top human rights lawyer Amal Clooney asks the international community to take a stand against the heinous war crimes of ISIS. These crimes include the exploitation of thousands of Yazidis like the brave Nadia Murad, a survivor who endured and eventually escaped from their brutality. Amal insists that while a strategy based on overpowering ISIS through military strength might be effective, it is simply not enough.
By taking ISIS to trial in front of the international community, she hopes to expose their crimes and eradicate the harmful ideology that takes root in ISIS.
11. UN Women Pakistan's Powerful #BeatMe Campaign Tackles Violence against Women
U.N. Women Pakistan recently released a new video to fight against the domestic and sexual violence women face around the world and particularly, Pakistan. The video and hashtag, #BeatMe, highlights accomplished Pakistani women such as Sarwant Gilani, Samina Baig, Sana Bucha and others, asking men to beat them professionally in their fields.
12. 21 Schoolgirls Kidnapped by Boko Haram are Released. #BringBackOurGirls #AllOfThem
On April 24, 2014, the terrorist organization Boko Haram kidnapped 300 Chibok Schoolgirls from Northern Nigeria on their way to school, which prompted international outrage and support, from several leaders like Michelle Obama. After a year of negotiations, a major breakthrough was made this year by the Nigerian Government when 21 of those girls were released. Despite these strides, a majority of them still remain in captivity, which means we cannot retire this hashtag and our outrage just yet. Take action and learn more here.
13. Jesse Williams's Brilliant BET Speech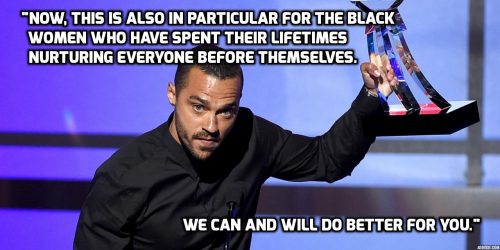 Jesse Williams wins the BET Humanitarian Award and vehemently delivers a speech on what it means to be black in the United States. He addresses many themes in his speech, but in particular, pays tribute to black women who have historically been the trailblazing yet forgotten figures in many key social movements. He shows us again that feminism is for everyone, and that discussions about feminism need intersectionality with race.
In Entertainment
14. Jennifer Aniston Silences Haters
Jen stands up for all the unmarried and childless women out there who have ever had to justify their choices.
15. Kate McKinnon and the Leading Women of Ghostbusters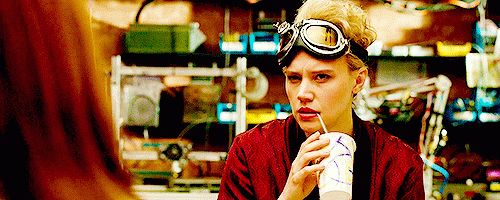 From her masterful impersonation of Hillary Clinton on "Saturday Night Live" that garnered a lot of laughs (and sometimes tears), to her Emmy win for the same show, it's safe to say Kate McKinnon had an amazing year. To add to her success is her role in the "Ghostbusters" reboot (not to mention takes queer women further on the big screen) puts four badass women at the front and center of a Hollywood blockbuster.
16. The Knowles Sisters Release Masterpieces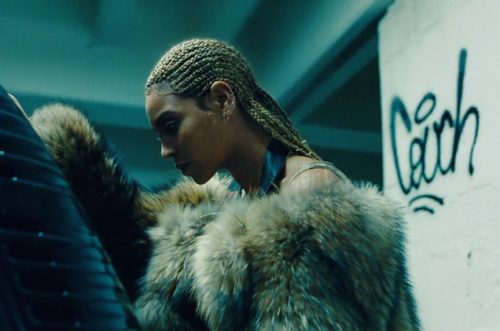 This year, the Knowles sisters both became Grammy nominated artists and released stunning audio and visual albums, which centered on similar themes of Black identity, empowerment, grief, and healing. Each of them brought their signature sounds to their discography and served up some much needed vocal therapy for all of us. Check out Solange's album, "A Seat At The Table" and Beyonce's album, "Lemonade," once again before the year ends.
17. "Hidden Figures" Celebrates the Pioneering Work of African American Mathematicians
Janelle Monáe, Taraji P. Henson and Octavia Spencer star in "Hidden Figures," which depicts the overlooked and untold story of three African American women who played a pivotal role in the NASA program during the Jim Crow Era. The movie released in select locations this Christmas and makes it official debut on January 6, 2017.
18. 'Pink' Shines A Light On Unfair Views Of Women And The Importance of 'No'
Produced by Shoojit Sircar and directed by acclaimed Bengali director Aniruddha Roy Chowdhury, "Pink" follows three women — Minal, Falak, and Andrea — as they fight in the court of law and public opinion against victim blaming and the unfair definitions of womanhood in Indian society.
"Pink" works on so many levels because of its truthful look on modern-day society. Victim blaming is real, and it happens every day. Women should be free to make their own definitions of womanhood. And we should listen and support these ideals, whether it's a man or a woman telling us or asking us to do so.
In Fashion
19. Women Wearing Hijab Make Strides in Fashion
Playboy featured its first Hijab-wearing woman, Noor Tagouri, an activist and journalist on the road to becoming the first Hijabi news anchor in the United States. Noor is featured in the magazine's Renegades 2016 series, which is a part of Playboy's efforts not to publish any more nude photographs, an announcement it made back in October 2015. Her decision to pose for the magazine was met with some criticism, but many praised Noor for epitomizing feminism by being unapologetically Muslim and unapologetically female.
20. Acid Attack Survivor Reshma Qureshi Walks at NY Fashion Week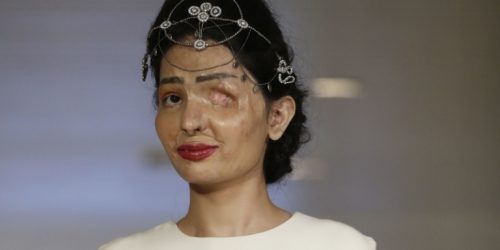 Reshma Qureshi is nothing short of inspiring. After the 19-year-old suffered a horrible acid attack in India that left her blind in one eye and with severe burn marks all over her face, she joined an NGO called MakeLoveNotScars and started making beauty tip videos.
Through the organization, she campaigned against the sale of acid in India and began to raise awareness about the prevalence of acid attacks. Qureshi went viral earlier this year and was later invited to walk at New York Fashion Week by Indian designer Archana Kochhar where she stunned in a beautiful white floor length dress and taught us to never judge a book by its cover.
In Literature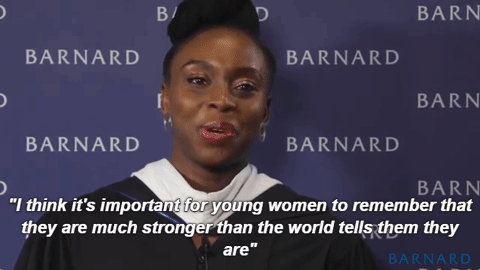 Ever since her iconic TEDTalk about feminism was released in 2013, we knew we were big fans of the Nigerian author. After she was awarded a medal of distinction at Barnard College in New York City this year, the beloved author and feminist icon shared a few bits of advice, especially for young women. To top it all off, the flawless author was also chosen by Boots USA to be the face of their makeup brand, No. 7.
22. Poet Rupi Kaur Took Her Period to Instagram
Although her book of poems "Milk and Honey" was released in 2014, her soulful poetry offered us much-needed catharsis in 2016. Her work was revived in a new way this year when she went on tour in the United States and Canada.
But even more so, she put her menstrual cycle on the forefront by posting a photo of her lying on the bed with a visible blood stain on her pants and bed sheets, which garnered massive attention on Instagram after the social media giant "accidently" deleted the photo, claiming it violates their community guidelines and regulations.
"thank you, Instagram for providing me with the exact response my work was created to critique. you deleted my photo twice stating that it goes against community guidelines. i will not apologize for not feeding the ego and pride of [a] misogynist society that will have my body in an underwear but not be okay with a small leak. when your pages are filled with countless photos/accounts where women (so many who are underage) are objectified. pornified. and treated less than human…"
---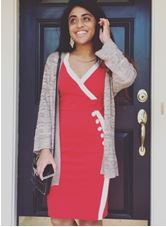 Sruveera Sathi is a recent graduate of William & Mary where she majored in Neuroscience and minored in Public Health. Before medical school, she is pursuing a master's degree from Georgetown and a fellowship through SAALT (South Asian Americans Leading Together) where she will be working with ASHA for Women as a community partner to ensure justice for South Asian victims of domestic violence. With community engagement as a driving force throughout her life, she hopes to one day combine her background in medicine, love of public service, and strong advocacy to enact systemic changes in the healthcare system and beyond.