by Mansi Mehra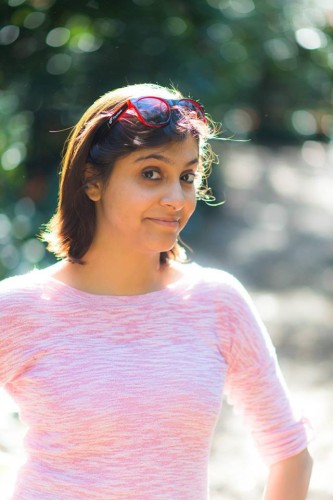 I grew up in India travelling my entire life, which made me fall in love with meeting new people, learning about different cultures, and exploring foreign lands.
However, my last relationship was with a man who preferred to stay in one place. I wanted to go out; he wanted to stay in. I liked to run wild; he liked to stand still. My travel bug made him feel pressured and pushed. I thought about dropping my wanderlust, letting go of those dreams to settle down and build a family with him. But I knew I couldn't — and as a result, another relationship ended.
I was disheartened and confused. I wondered if I would ever find someone to be my travel partner-in-crime. I wondered if it was a choice between finding a mate and following my dreams of criss-crossing and hop-scotching the world.
But I couldn't let go of my travel bug. I wanted to stand up on my own two feet and stop believing that my happiness depended on someone else. My gut told me to pack my bags, take my car keys, gather the maps, and go for it. I planned to cruise across four states in America — California, Nevada, Utah, and Arizona — on an adventure in the West. I would drive solo while living out of my car and see where all this led me. I asked my heart, was I willing to just go for it alone? The answer was a resounding "Yes!"
I laid a sleeping bag and pillow in the backseat. I packed daily essentials, a jug of water, and half the clothes I would need in order to travel light. I was off!
The dynamics of a solo trip are different. With no one to depend on but myself, I found that I felt more freedom than ever before. All of my interactions were with people I had never met and perhaps would never see again. It was so empowering to see that I could find common ground with strangers and that I could make connections with those who grew up across the world from where I did.
From brushing my teeth on the road to nearly running out of gas in the desert, the trip pushed me beyond my comfort zone. When I drove from Zion National Park to Cedar City, it was pitch dark and the roads were slippery with ice. There were no streetlights, houses, or gas stations to stop for a rest. I wished, not for the first time, that I could turn back and climb into my bed. But I kept driving, inching along in the black night at 15 MPH, until I saw the lights of civilization ahead.
I entered pockets of road without cell phone reception, which was a blessing in disguise. I was able to focus on the present and truly take in the sights, sounds, and smells of each place I visited. I often didn't even have radio, so I had nothing to distract me from my own mind. Sometimes it is okay to not stay on top of the latest hit song or breaking news — listening to my own thoughts was the most refreshing thing I could do to reconnect with myself.
The one rule was to simply post one picture on Facebook of the locations I reached. This helped my family to know my general whereabouts and to feel assured of my well-being. An outpouring of support and excitement from my friends flooded my profile.
"Amazing!!! You're going to inspire a lot of women that a woman can do anything if she puts her mind to it. Love you chica! Stay safe! Happy Holidays!"
I was far away from all of them, and yet I felt closer to them than I ever had. I heard their voices cheering me on as I drove.
When I reached the end of my 2121 mile trip, it was with a renewed understanding of who I am, what my strengths are, and my place in the world. I felt as if I could do anything. Today, I see more women planning solo trips and being brave enough to hit the road alone. In the end, I found exactly what I was looking for: I was my own travel partner-in-crime.
Mansi Mehra is an Indian who came to US in 2009. She currently works as a Project Manager in Los Angeles. She loves to travel (evident from the article), dance (Indian classical, folk and loves free style as well), trying new cuisines and listening to music. She loves to volunteer for film festivals, making movies and working on short films. www.mansimehra.com