With the holiday countdown in full swing, it's time to stock up on the hottest tech gifts for your friends, family, and of course, yourself! We've picked out some of this year's exclusive tech must-haves for every fabulous Brown Girl.
1. For the BG who wants Photo Mementos: HP Sprocket Portable Photo Printer ($130)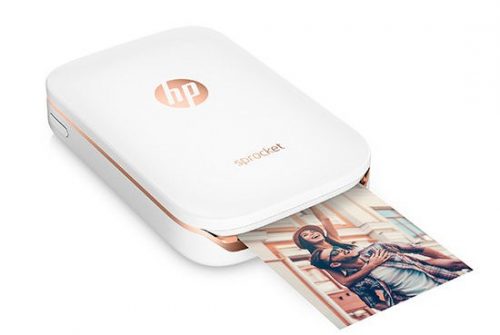 Designed to work with Apple iPhone and Android smartphones, this gadget lets you make physical copies of your mobile photos. Get it here.
2. For the BG Who Loves to Read: Amazon Kindle Paperwhite E-Reader ($120)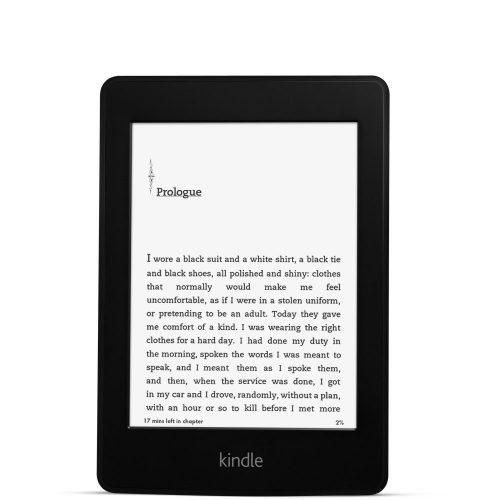 The lightweight E-reader has sharp resolution with adjustable lighting, Wi-Fi connectivity, and a battery that can last for weeks on a single charge. Buy it here.
3. For the BG Always Borrowing Someone's Charger: Native Union Key USB Cable ($30)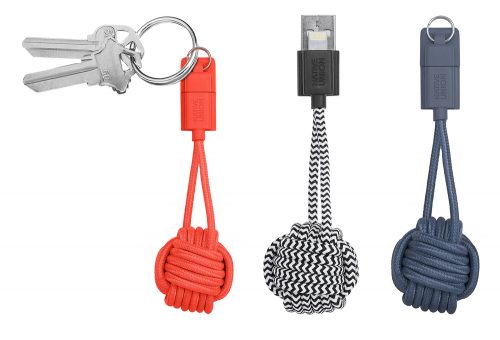 This gadget includes a stylish keychain with a USB cable for Apple iPhone or Android smartphones. Get it here.
4. For the BG who Loves Making her own Playlist: UE BOOM 2 Bluetooth Speaker ($200)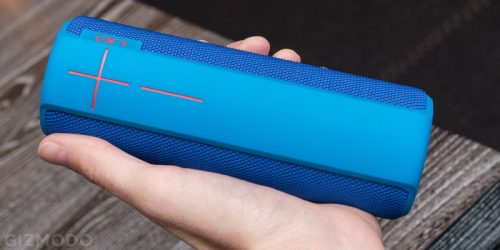 Reasonably priced and easy to travel with, the UE BOOM 2 delivers high-quality 360-degree sound, water resistance, and cool gesture controls. Also available in multiple fun colors. Buy it here.
5. For the BG Ready for the Smart Home Experience: Amazon Echo Dot ($50)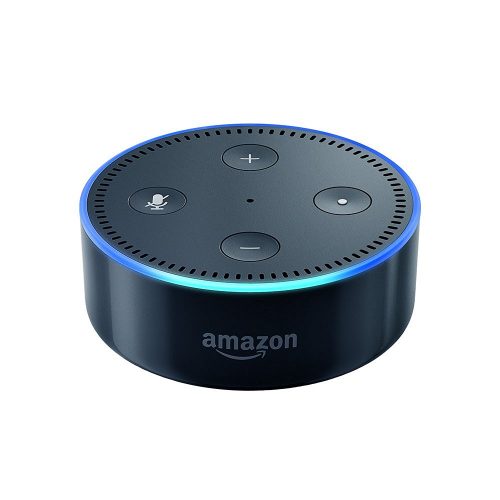 This gift connects to your favorite speakers, and takes a range of voice commands, whether it's  ordering off of Amazon or turning on music. Buy it here.
6. For the Fitness-Conscious BG: Fitbit Charge 2 ($150)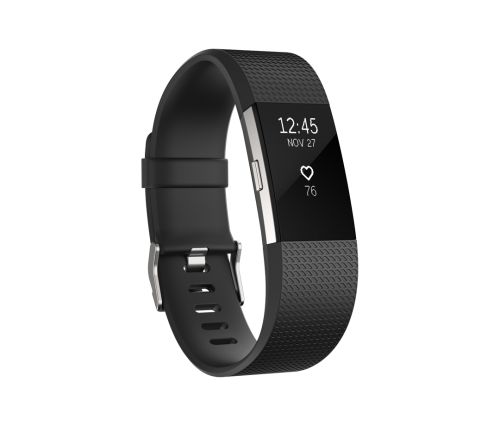 The gadget features a GPS, swappable wristbands, continuous heart-rate tracking, and personalized breathing exercises. Get it here.
7. For the Soon-To-Be Smart TV Owner BG: Roku Express ($29)
All-new and ultra-compact, Roku Express supports all major streaming services. As a bonus, its remote control is also top-notch. Buy it here.
8. For the BG Who Always Loses her iPhone: Tile Slim Tracker ($30)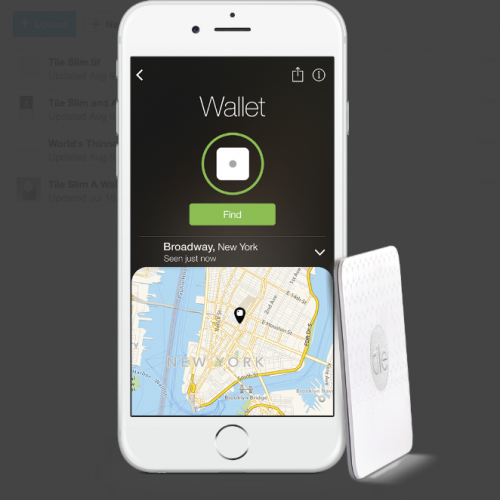 The Tile Slim tracker helps you find your phone so long as it is within its Bluetooth range. It's very sleek and slim, and its non-removable battery lasts for a year. Buy it here.
9. For the Doodle-loving BG: Wacom Bamboo Notepad ($144)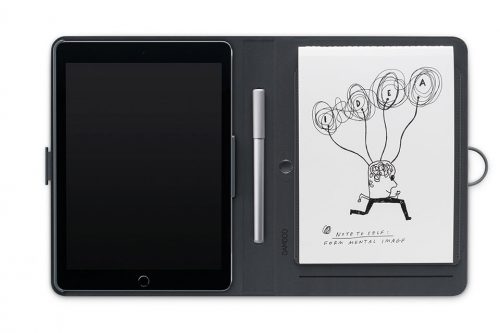 This cool gift uses regular paper and instantly sends drawings to your smartphone or tablet. Get it here.
10. For the BG with an Active Lifestyle: Skullcandy Ink'd Wireless Earbuds ($48)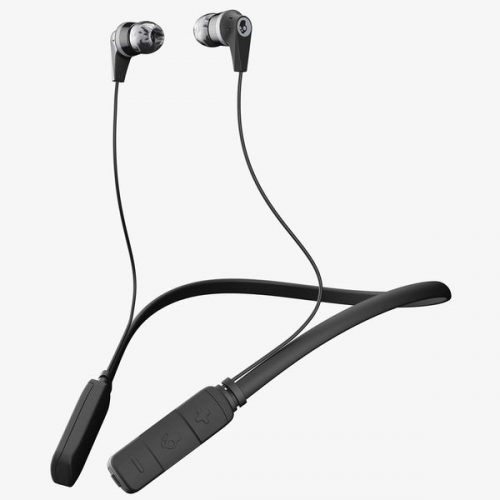 Lightweight and comfy, the Skullcandy Ink'd wireless earbuds come in lots of colors and have 8 hours of battery life on a single charge— a great gift for users of the latest iPhone! Buy it here.
11. For the BG with an Action-Packed Life: GoPro Hero5 Black ($400)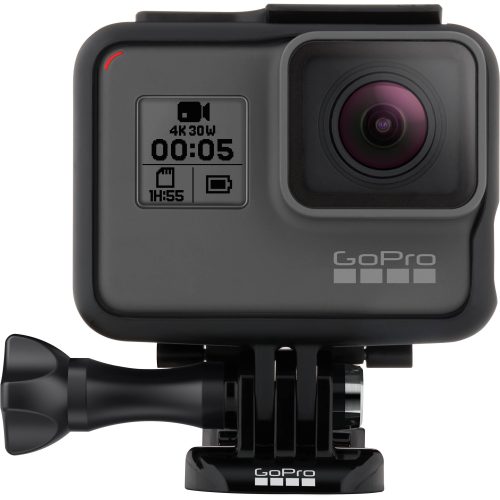 This gift has voice control, ultra HD video capture, and image stabilization to counter shaky footage. Plus, you can use it in up to 33 feet of water! Buy it here.
12. For the BG who Loves Selfies and Surroundings: Spivo Stick ($50)
Not only can you attach a number of devices to the end (smartphone, GoPro) for the perfect group selfie, but you can turn the camera's POV 180 degrees with the handle's convenient buttons. Buy it here.
13. For The BG Who Needs Music Wherever She Goes:  VicTsing Shower Speaker ($20)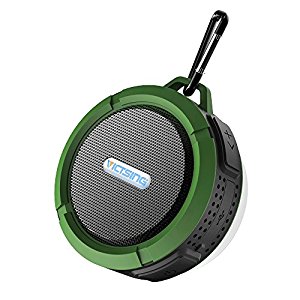 Great for the outdoors and the shower! It's waterproof, shockproof, and you can even pick up a call if connected to a Smartphone. Get it here.
14.  For the BG who Spends Weekends Binge-Watching: Amazon Fire TV Stick ($40)
Connect it to your TV's HDMI port and watch thousands of shows from Netflix, Hulu, Amazon, HBO GO, and more. Hello "Brown Nation!" Get it here.
15.  For the BG who Runs out of Data Every Month:  TP-Link Wi-Fi Range Extender ($70)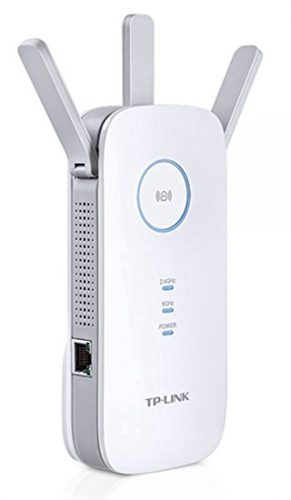 Plug it into your wall outlet hassle-free and increase your Wi-Fi bandwidth up to 10,000 square feet. Buy it here.
16.  For the BG Whose Phone is Always in Power-Saving Mode:  Anker PowerCore 10000 Portable Charger ($24)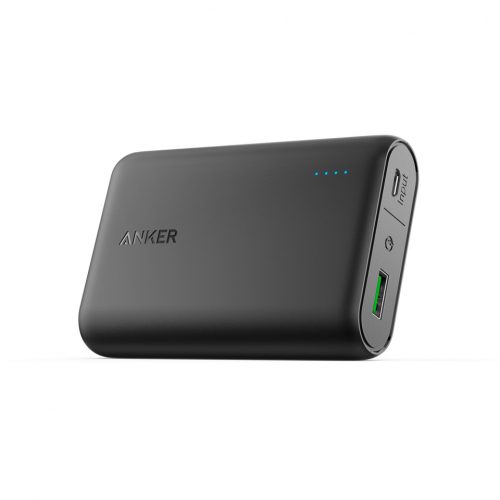 Get it here.
17. For the BG With a Long Daily Commute: Microsoft Universal Foldable Keyboard ($60)
If you feel like it's difficult to escape your 1000+ emails per day, this nifty gadget can help you add extra hours by catching up on your messages and pending tasks. Using Bluetooth technology, it's compatible with iPad, iPhone, Android, as well as Windows tablets and phones. Buy it here.
18. For the Organized, Career-Focused BG: Native Union iPhone Dock ($60)
This sleek phone dock fits a variety of iPhone models. You can add style to your office desk sans the cluttered wires. Buy it here.
19. For the BG Who Can't Stop Texting: Plush Texting Gloves ($15)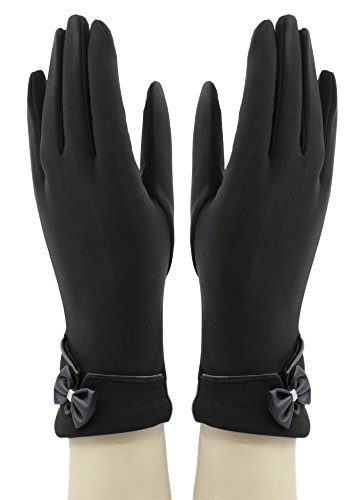 Stitched with conductive threading, these gloves are perfect for when you have to respond to a text in the freezing cold. The gloves are available in three awesome colors. Get it here.
20. For the BG who is an Apple Fanatic: Rose Gold Ombre Macbook Decal Keyboard Sticker ($15)
Make the laptop experience feel more luxurious with these stunning keyboard stickers. They are water, grease, and fingerprint resistant, easy to remove, and leave no residue behind. Buy it here.
21. For the Movie Fan BG: Roku Streaming Stick ($50)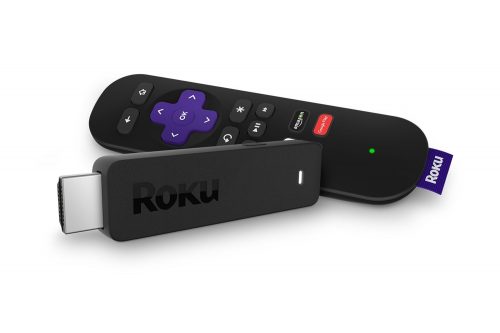 This streamer turns any HDMI-equipped TV into an online entertainment powerhouse: Netflix, Amazon, YouTube, HBO Now, and hundreds of other streaming channels. Buy it here.
---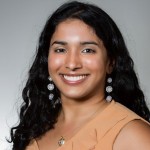 Born in New York and now living in Baltimore, Neena Abraham is the Project/Ad Sales Manager at Brown Girl Magazine. She joined the magazine to work with and befriend inspiring South Asian women as well as stay connected to her culture.