This fall, I decided to stray away from the usual boring burgundy lipstick and experiment with some poppin' pinks and purples. As much as I love the vampy lips and brown halo eyes, I thought it was high time I explored other colors.
So, keeping in mind the color palette this year, I picked a deep purple and a lighter pink lip, to experiment with; as a NYX addict, I chose the "Amethyst" and "Antwerp" shades. Also, the base makeup is the same for both looks and I simply added an orange bronzer from Colorbar Cosmetics for the look in which I'm sporting the shade, "Antwerp."
That's the best part about these looks—you can change them so effortlessly just by switching the lip color!
And now, here's a step-by-step tutorial, full with products, on how to rock these two shades!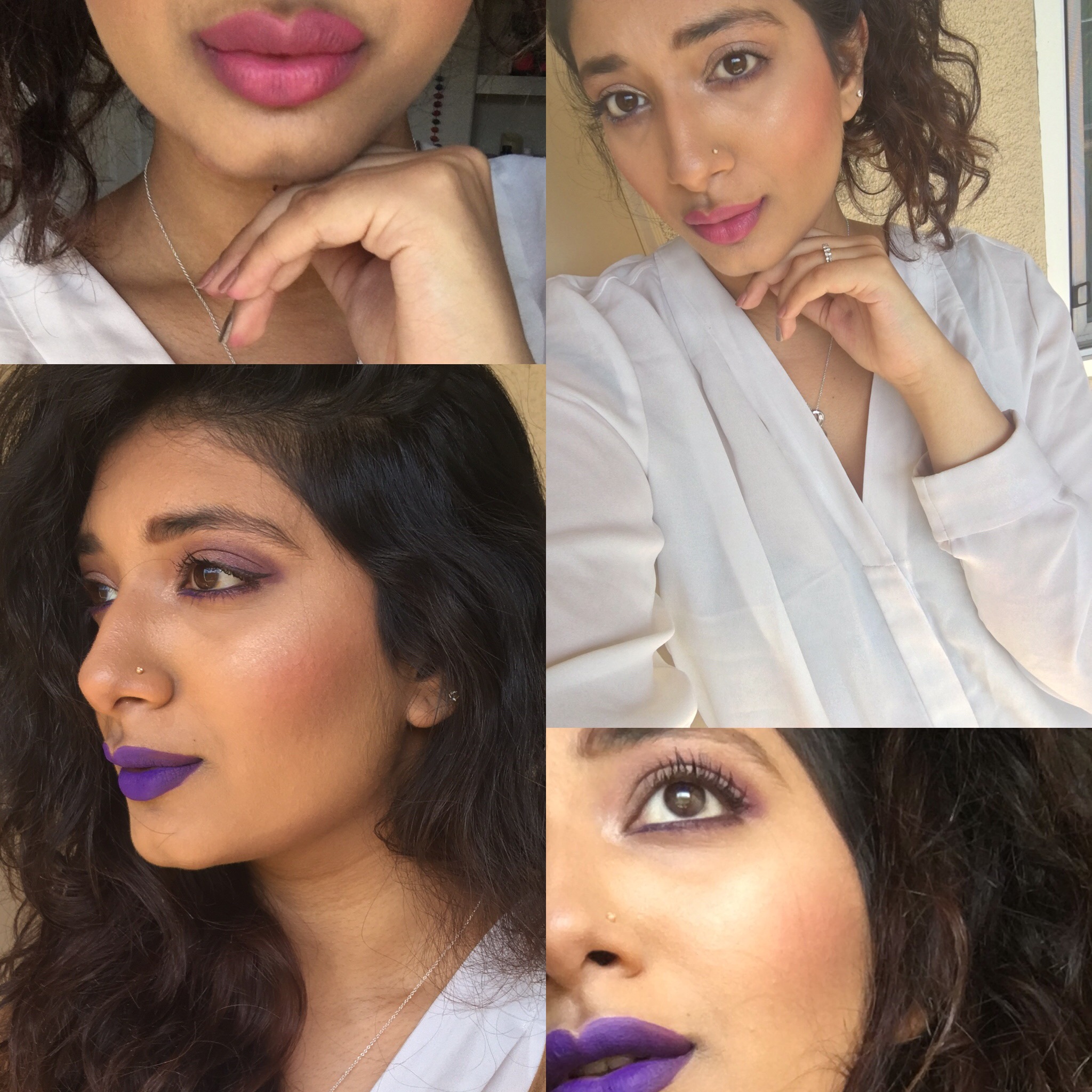 ["Antwerp", or "Amethyst"? Why choose when you can try both this fall season! Top: "Antwerp"—Bottom: "Amethyst"]
Products and Make Up:
Smash Box Photo Finisher Primer: I started off by priming my face with this primer and followed by using Makeup Forever HD Foundation in the shade "Soft Sand."
NARS Radiant Concealer (shade, "Custard"): Next, I applied the concealer under my eyes in a triangular shape, my cupid's bow, chin, and forehead, and used a damp blender to work it into my skin.
Laura Mercier Translucent Setting Powder: This powder was used to keep the foundation and concealer in place.
NYX Contour and Highlight Kit: With the Elf contour brush, I sculpted my cheekbones and nose using the lightest shade from this kit.
Bobbi Brown (shade, "Plum"): For blush, I went in with my all time favorite to give my cheeks a deep, rosy tint and used my Becca Highlighter in "Pearl" to highlight the highest points of my face.
MAC Eyes x 15 Warm Palette: For the eyes I used the black, brown, and copper shades on the left most column. I then used the three nude shades on the right most column to create a hooded, pink and gold effect. I also went in with my Kat Von Dee Tattoo Eyeliner to line the top of my eyes and used Bobbi Brown Kohl Pencil to tight line.
NYX Matte Liquid Lip (shades, "Amethyst" and "Antwerp"): And finally, for the lips! I used these two shades from the NYX liquid lipstick range.
Here's hoping these looks inspire you to change your lipstick game this season and experiment!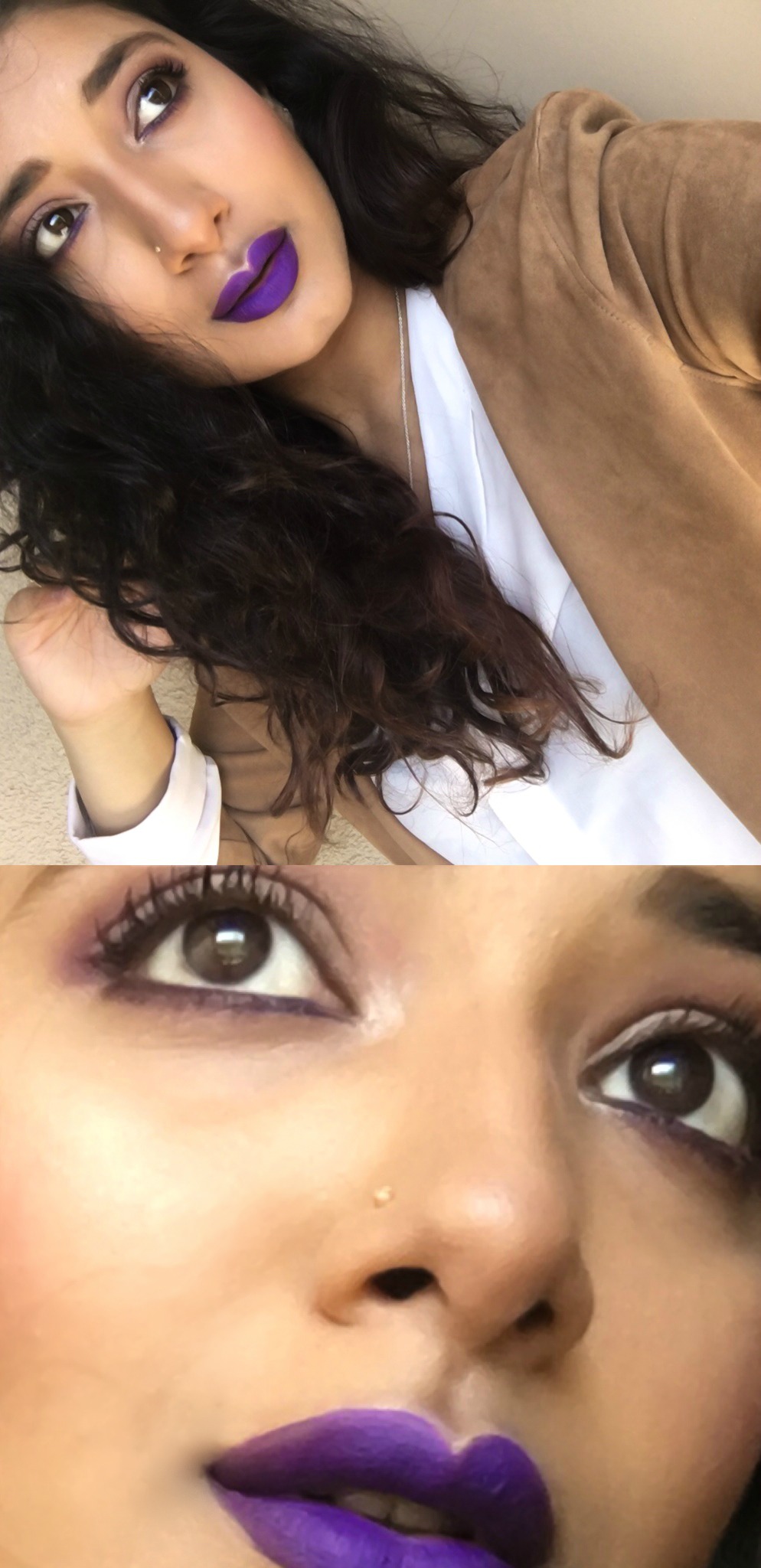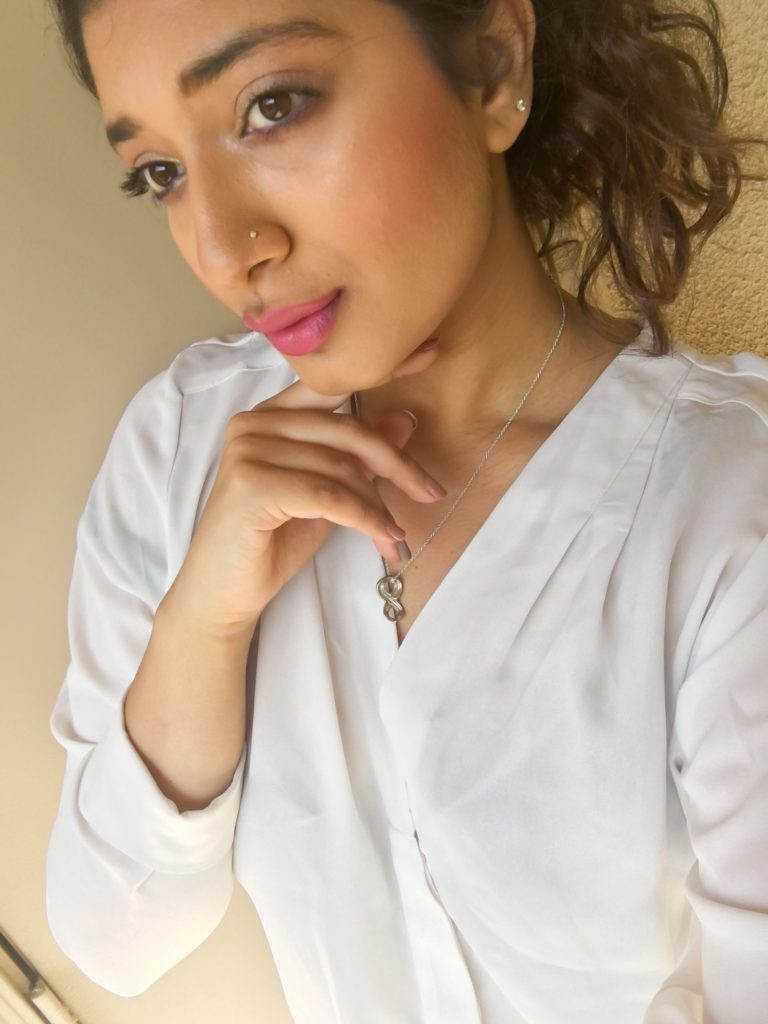 ---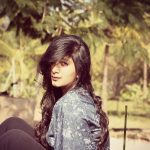 Aishwarya Ravi is originally from Bangalore, India. She is a graduate from Chapman University in Orange County, California. She is a fashion photographer with publications in three national newspapers and has worked with prominent International models. She plans on pursuing a career in fashion and hopes to one day be the Creative Director of a global fashion house. Follow her on Tumblr to see more of her personal work.