We already used to love The Daily Show with Jon Stewart, but we love it even more now that one of our own, Hasan Minhaj, has joined the cast alongside fellow comedian Trevor Noah.
To celebrate this new gig, we have compiled a comprehensive list of everything we know about Minhaj. It is our way of appreciating him for all that he has achieved so far and all the awesome stuff that's sure to come. It's also our way of telling one of our favorite brown comedians that we're here supporting him and as always, laughing along with his jokes.
Here are some things you have to know about Hasan Minhaj:
1. He is one of those genuine comedians out there who has stuck by his passion for comedy throughout the years.
2. He is a total boss.
3. Although commonly mistaken as Nikki Minaj's long-lost cousin brother, he is not related to the hip-hop artist.
4. He went to the University of California, Davis to study political science, because he's not just funny, but also a smarty-pants.
5. His parents are from Aligarh, India. (Uttar Pradesh represent!)
6. He is a cool, Muslim dude. It's always important to have more positive Muslim role models in mainstream media.
7. He has one of the greatest web shows, "The Truth with Hasan Minhaj," which is basically the voice of sanity on YouTube.
8. He is known for his awesome hair. <3
9. Hasan went to India last winter and took rad pictures like this: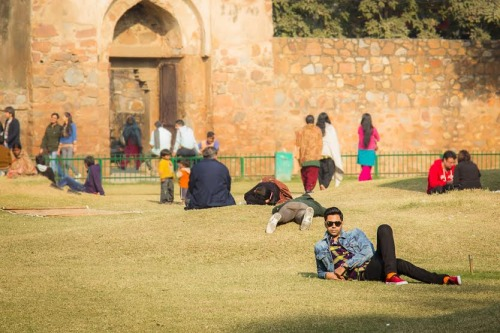 10. He was on the last season of "Arrested Development," which is one of the greatest shows to ever grace your Netflix queue.
11. A lot of his stand-up comedy attempts to root out ignorance, racism, and just general indiscriminate idiocracy.
[Read Related: Hasan Minhaj Brings Honesty, Humor to the Immigrant Experience with 'Homecoming King']
12. He is so cool that he hosted a documentary, "Stand Up Planet," which was sponsored by the Bill and Melinda Gates Foundation.
13. He did a neat screenplay adaptation of his one-man show "Sakoon" titled "Paint the Town," which details the lives of first-generation Americans; specifically relevant to all of us.
14. His dad's name is Najme, and like his son, also takes fly pictures: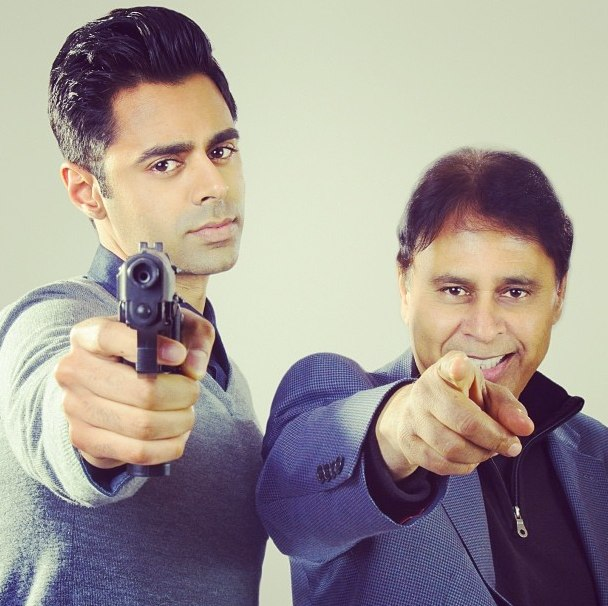 15. He is an accomplished and motivated person. For instance, before pursuing comedy, he worked as an engineer.
16. His mom's name is Seema. Don't ask how we know it, but we just do.
17. He loves "The Walking Dead," However, this may or may not still be true considering the recent turn the show has taken.
18. Most important of all, he has a BIG heart as evidenced by this picture below!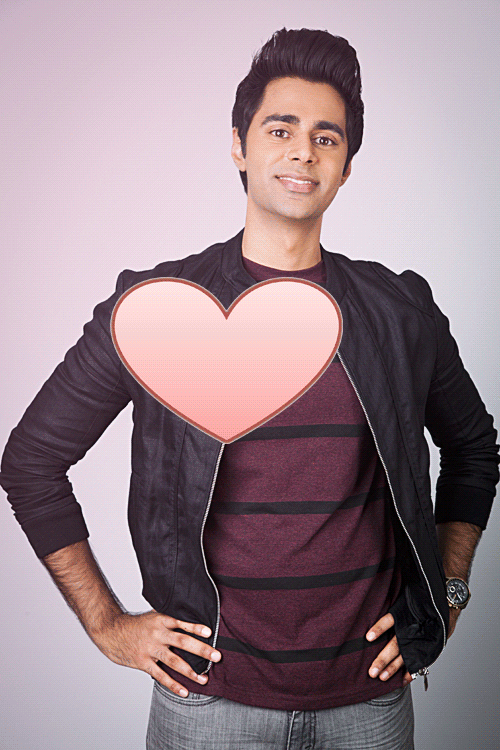 19. Finally, brace yourselves for this one ladies. Minhaj was hitched last week.
So Minhaj, from the deepest crevices of everyone's hearts at Brown Girl Magazine, we hope you make it even bigger (as if you haven't already) and all the best to you!