by Duriba Khan – Follow @TheUrbanRani
My mother and I disagree on many things, but the genius of the majestic music composer AR Rahman isn't one of them.
Since I was a young girl, I remember humming along to his songs that were playful, thought-provoking, and heart-warming. Today as an adult, little has changed.
From Bollywood and Tamil classics to the soundtrack to the "Slumdog Millionaire," AR Rahman is celebrated by folks worldwide for his enormous contribution to music composition. Often referred to as "the Mozart of Madras," AR Rahman has shared his timeless tunes, genre defying work, and art with the world for years now, and he just gets better and better.
In 2009, Rahman was honored as one of Time Magazine's most influential people, and today he has over seventy five awards, including two Grammys, a Golden Globe, and countless Filmfare awards. And today just happens to be his birthday.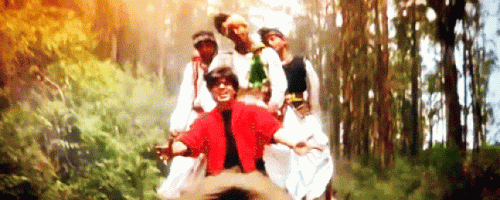 To celebrate the God-given gift that is AR Rahman, we've compiled a list of things about him you probably didn't know.
1. Director of the movie 'Australia,' Baz Luhrmann exalted,
"I had come to the music of A. R. Rahman through the emotional and haunting score of Bombay and the wit and celebration of Lagaan. But the more of AR's music I encountered the more I was to be amazed at the sheer diversity of styles: from swinging brass bands to triumphant anthems; from joyous pop to West-End musicals. Whatever the style, A. R. Rahman's music always possesses a profound sense of humanity and spirit, qualities that inspire me the most".
Damn. That's a lot of good praise.
2. AR Rahman's renowned Tamil song "Urvasi Urvasi" was recreated by THE Will.I.Am from the Black Eyed Peas.
3. Back in 2010, AR Rahman was recognized with a Padma Bhushan, which is known as the highest civilian award in India possible.
4. A street in Ontario, Canada is named "Allah Rakha Rahman" in honor of him. How freaking cool is that?
5. Little known fact: Rahman once was a member of 'SuperHeavy', a music group that consisted of Mick Jagger, Joss Stone, Damian Marley, and Dave Steward. Of their self-titled album that released in 2011, Rahman's single titled 'Satyameva Jayathe" put Indian classical music in the spotlight.
6. The director of "Slumdog Millionaire" and AR Rahman were called upon to compose the song for the London Olympics theme song.
7. Yes, AR Rahman composed the soundtracks to popular films like "Delhi 6″…but did you know that he also composed the music to the "Lord of the Rings" musical in London? Mind. Blown.
8. AR Rahman's distinguishable career has lasted over two decades. That's longer than my life.
9. Rahman studied in Chennai and graduated with a BA in Western classical music. Who would've known?
10. Although Rahman was born a Hindu named R.S. Dileep Kumar, he converted at the age of 21 in 1989 to Islam.
11. In 2014, AR Rahman worked in 12 different films that were of a variety of languages in English, Tamil, and Hindi.
12. Rahman originally began his career doing background music, and jingles for companies, until Mani Ratnam approached him with his first project, the score and soundtrack composition to the Tamil film 'Roja."
13. Rahman also extensively worked on Vande Mataram, one of India's bestselling non-film albums in 1997.
14. Nineteen years ago, Rahman and choreographers Prabhu Deva and Shobana created a dancing troupe to perform with Michael Jackson during his "Michael Jackson and Friends" concert in Germany.
15. Not only does AR Rahman make amazing music, he works hard for charitable causes, such as orphans who were affected by the 2004 Indian Ocean Tsunami, including composing this song sung by Cat Stevens. The proceeds of the single went towards orphans in the worst areas hit by the tsunami.
Today, AR Rahman is honored for his iconic fusion of western and hindustani classical music, along with Nusrat Fateh Ali Khan's qawali style. He is well known for not only his unique style, but his bold and daring musical talent and skill that put India at the forefront of the musical revolution.
AR Rahman is more than a composer: he is a hero. His music has brought together all different parts of India and has shaped Indian culture and cinema, even extending it's influence to the west. He has redefined contemporary Indian music and remains honest and humble.
Brown Girl Magazine sincerely thanks him for his contributions, and honors him greatly for creating our favorite childhood tunes and most importantly, giving us something to smile about.
[Photo Source: Giphy]
---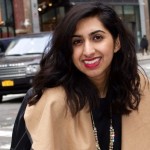 Duriba Khan, or "D-Dawg", is an eighteen-year-old blogging, vlogging, photographing, filmmaking, sketching geek who enjoys long, romantic walks to the refrigerator. She is half-Pakistani and half-Indian and currently resides in Austin, Texas. Duriba also feels uncomfortable writing about herself in the third person. For more of Duriba's work, check out her blog.