by Farah Khan
This story was originally published on our partner website India.com:
Valentine's Day is just around the corner, and we all know that no film industry is as romantic as Bollywood!
Whether you love or hate some of the often over-the-top "pyaar ki kahaanis," it is hard to not sing along to your favorite Bollywood love songs. So, while this is nowhere close to an exhaustive list of the most romantic filmy songs, read ahead to find your Bollywood-themed Valentine's Day playlist for this year.
1. "Subhanallah" from "Yeh Jawaani Hai Deewani"
Deepika, Ranbir, and Manali—what more could you want as the backdrop for this Sreeram and Shilpa Rao song about falling in love for the first time?
2. "Tu Chahiye" from "Bajrangi Bhaijaan"
It took me a few listens to really love this song, but between Atif Aslam's voice and Pritam's catchy music, you too will soon have this stuck in your head.
3. "Aaye Ho Meri Zindagi Main" from "Raja Hindustani"
What could be more romantic than your taxi driver with a secretly magical voice serenading you on a picturesque drive to Palankhet? Circumstances of the song and the rest of the movie's unbelievable plotline aside, Udit Narayan nails this number.
4. "Mast Magan" from "2 States"
Easily my favorite Bollywood love song from the past few years, "Mast Magan" is, hands-down, the best Arijit Singh and Chinmayi duet ever.
5. "Jab Koi Baat" from "Jurm"
https://youtu.be/BAqgHmIwp00
As I have been told before, no list of Bollywood love songs is complete without this 1990 Kumar Sanu and Sadhna Sargam duet.
6. "Agar Tum Saath Ho" from "Tamasha"
How is this 2015 song the first and only Alka Yagnik and Arijit Singh duet on file? Given how perfectly they've both complemented each other's voices in this hauntingly beautiful A.R. Rahman song, I can only hope that we will be hearing many more Alka-Arijit duets in the future.
7. "All of Me/Main Tera Hero" by Vidya Vox
https://youtu.be/UMsA3T4xsU8
This is not exactly a filmy song, but Vidya Vox brings the romance of John Legend's "All of Me" to Bollywood hit "Main Tera Hero"— and the resulting song is wonderful.
8. "Bahut Pyaar Karte Hain" from "Saajan"
https://youtu.be/Mr60QD6axdU
Bollywood "pyaar" in the 90s involved many Salman Khan and Madhuri duets—but this song from "Saajan" is one of my personal favorites. Somebody bring S.P. Balasubramaniam back into my life.
9. "Pyar Kar" from "Dil To Pagal Hai"
A Valentine's Day Bollywood song that is telling you to fall in love —what more could you ever want?! (Oh, and I should mention, it is pre-ripped abs era SRK telling you to fall in love. Swoon.)
10. "Nazar Ke Samne" from "Aashiqui"
My last Valentine's Day playlist had "Aashiqui's" "Tu Meri Zindagi" on it—but this year, I opted for "Nazar Ke Samne." Truthfully, though, the entire "Aashiqui" album is worthy of this V-Day roundup.
11. "Gerua" from "Dilwale"
If you buy that "Gerua" (which means the color of saffron) is truly the color of love, then this song is for you. Otherwise, just entertain yourself with the crazy visuals in this SRK-Kajol music video.
12. "Janib" from "Dilliwaali Zaalim Girlfriend"
I am a huge sucker for all Arijit Singh and Sunidhi Chauhan duets, and this song is no exception to my rule.
13. "Ishq Bina" from "Taal"
https://youtu.be/JpI8szXsH7k
Because really, what is a life without "ishq"? (Sorry, I couldn't resist.)
---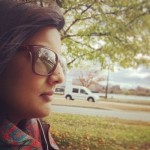 Farah Naz Khan is an internal medicine resident at Emory University. After graduating from college in Boston, she returned to her Alabama hometown to attend medical school, and was reunited with the mix of Southern hospitality and South Asian culture that had shaped her childhood. Follow her on Twitter @farah287 or read some of her thoughts at farah287.blogspot.com.